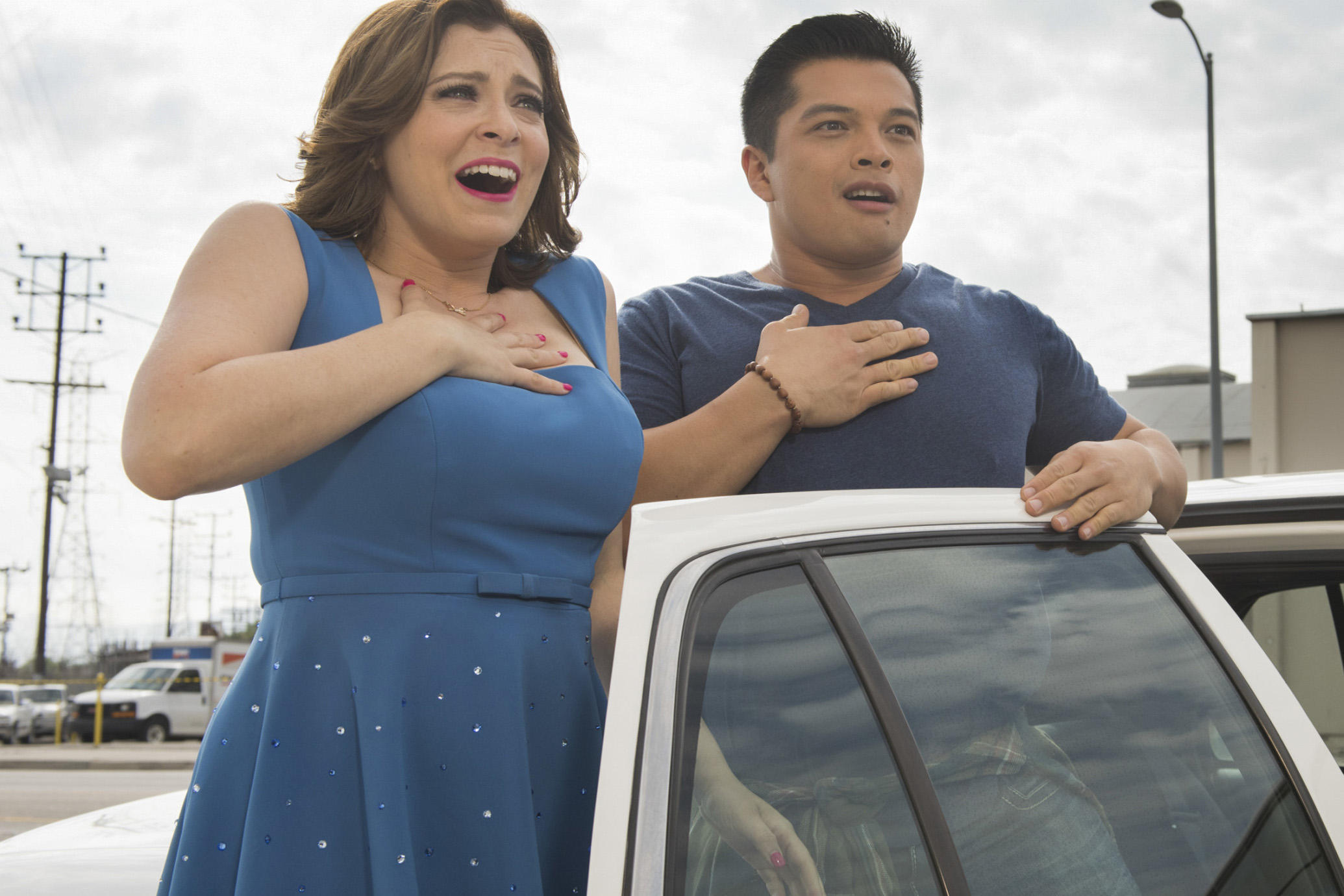 In addition to Star Trek: Discovery, CBS TV Studios is coming to San Diego Comic-Con with panels for Charmed, Crazy Ex-Girlfriend, Magnum P.I. [Editor's Note: TOLD YOU], Tell Me a Story, and Twilight Zone.
On Thursday, July 19 from 11:15AM-12:15PM, in Ballroom 20, you can catch Charmed with cast members Melonie Diaz, Sarah Jeffery, Madeleine Mantock and Rupert Evans along with producers Jennie Snyder Urman, Jessica O'Toole and Amy Rardin. They'll be offering a sneak peek into the first episode of the new series.
From 12:15PM-12:45PM in Ballroom 20, Tell Me a Story – which reimagines fairy tales as dark and twisted psychological thrillers – will hold a panel with series stars Paul Wesley and James Wolk.
Also on Thursday, in Room 6A from 4:15PM-5:30PM, stop by to see a new look into Magnum P.I. with cast Jay Hernandez and Perdita Weeks and executive producers Peter Lenkov and Eric Guggenheim.
Finally, you can finish up your Thursday night from 5:45PM-6:30PM in Room 6A with Crazy Ex-Girlfriend, with series co-creators Rachel Bloom and Aline Brosh McKenna. It will be moderated by series guest star Michael McMillian and will include a special performance.
Additionally, there will be a Twilight Zone marathon screening from 7:15PM-9:15PM in Room 6A on Friday, July 20.
[UPDATE] And for those looking for free rides around Comic-Con – CBS will be here to deliver. On Thursday, July 19, CBS will cruise the streets of Comic-Con in a branded Ferrari 488 to promote the return of Magnum P.I. Brand ambassadors will distribute red sunglasses and Hawaiian leis.
Then from Thursday, July 19 through Sunday, July 22, CBS will offer complimentary rides throughout the Gaslamp District in branded electric cars. Featured shows will include the new fall comedies The Neighborhood and Happy Together.
Trailers of the series will be screened for the passengers in those cars as well. Brand ambassadors will distribute giveaways making their debut at Comic-Con, including a variety of collectible emoji squeezies for The Neighborhood and Happy Together.