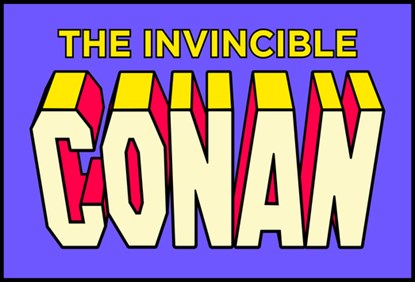 It was one of the best offsite experiences of the last three San Diego Comic-Cons  — and it's also one of the hardest tickets to get.
Conan returns to the Spreckles Theatre Wednesday, July 18 – Saturday, July 21, and tickets are now available through 1iota.com.
Just like last year, the process to score the free taping tickets is basically a lottery. You'll enter your information for each date that you want, as well as a quantity of tickets 1-4 — and if selected, 1iota will send you an e-mail to claim your free tickets. You will also enter the code that Comic-Con International e-mailed to you.
If selected, you'll need to stop by the venue on the day of your show to pick up the physical tickets and find out your seat assignment. Your entire party needs to be present to pick-up your tickets. In 2017, more tickets were given out than there were available seats.
If you're not selected, you can call the box office at 818-977-3056 at 2:30pm the day of the taping you'd like to attend to find out if standby wristbands will be available for that day.
Here's a look at this year's guest line-up, which includes the casts of Breaking Bad, Predator, and more.
Attendees will also be given another round of Conan O'Brien Funko Pop!s.