Each year Insight Editions brings a wide variety of items, exclusives, giveaways, signings, and so much more. This year is no exception. Stop by booth #3721 to find all of the following:
First up is the free stuff! When visiting the booth, attendees can take home any one of these five SDCC exclusive posters; Harry Potter, Buffy, Power Rangers 25th Anniversary, Firefly, and DC Comics. You'll need to get your badge scanned to get a poster, but this also enters you in their sweepstakes. Here are the free posters:
You saw the mention of sweepstakes right? Insight Editions will have three different giveaways (remember you have to get your badge scanned to be entered to win). First up is the Mighty JaxxDC Comics XXRay collectibles bundle. One winner will be selected to receive all six figures, Harley Quinn, Killer Croc, Deadshot, Catwoman, Robin, and Supergirl:

The second giveaway is the Sideshow Chewbacca Premium Format 1/6th Scale Figure. This premium format figure (valued at $500) is limited to 1,500 units. One winner will walk away with this limited edition prize:

The final giveaway is from Insight Editions own line of products, a Harry Potter bundle. One lucky winner will receive all of the following (valued at over $250): Weasleys' Wizard Wheezes Hardcover Ruled Journal, Hogwarts Hardcover Ruled Journal, Ravenclaw Hardcover Ruled Journal, Hufflepuff Hardcover Ruled Journal, Gryffindor Hardcover Ruled Journal, Slytherin Hardcover Ruled Journal, Wanted Posters Pocket Notebook Collection, Ravenclaw Foil Note Cards, Hufflepuff Foil Note Cards, Gryffindor Foil Note Cards, Slytherin Foil Note Cards, Hogwarts Foil Note Cards, Wand Collection, A Cinematic Gallery, Hogwarts Pop-Up, Creatures: A Paper-Scene Book, and Imagining Hogwarts.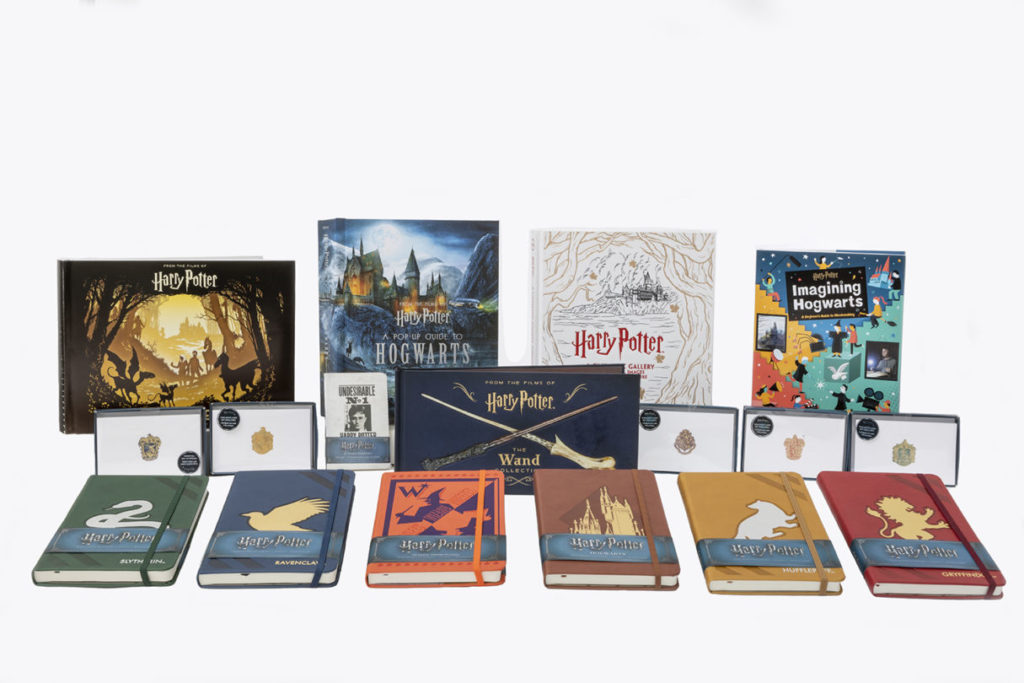 Now you thought that was all. Nope. Insight is also giving away even more posters for free with any purchase. You can choose the DC Comics Variant Covers poster, featuring original art by Neal Adams, or one of the four posters from the Insight Comics H. G. Wells series, including a poster for the upcoming graphic novel, The Island of Dr. Moreau.
In addition to all the items for free and to purchase, there will also be multiple signings. Check out the schedule:
Signings on Friday, 7/20
12PM – 1PM: Rebecca Sugar
Creator of Steven Universe and writer of Adventure Time will be at the Insight Editions booth for a meet & greet. This signing requires RSVP and spots are limited. In order to attend, visit the Insight Editions booth to claim your RSVP ticket. Tickets will be available starting on preview night (Wednesday, 7/18) so be sure to claim your ticket before they run out. First come, first served! Only 100 spots are available. Only one signed item per person.
This signing is free with purchase of the SDCC exclusive Steven Universe Sketchbook, featuring a foreword written by Rebecca Sugar and never-before-seen sketches of your favorite characters.
1:30PM – 2:45PM: David Frangioni and Eric "The Catman" Singer
Author of CRASH, David Frangioni alongside legendary drummer Eric "The Catman" Singer of KISS will be at the Insight Editions booth for a signing and meet & greet! Pick up a signed copy of CRASH: The World's Greatest Drum Kits. While at the Insight Editions booth, test your drumming speed with our drum-o-meter! The fastest drummer will win a cymbal signed by David Frangioni, Eric "The Catman" Singer, and Tommy Clufetos.
2PM – 230PM: Power Ranger
Ever wonder what it takes to become a Mighty Morphin' Power Ranger? Meet an official cosplayer at the Insight Editions booth! While you're here, pick up a free 25th anniversary Power Rangers poster.
3PM – 4PM: Tom Gilliland
Creative Director at Sideshow and creator of Court of The Dead, Tom Gilliland will be at the Insight Editions booth! Meet the creator of the underworld and have your copies of Grave Tales and Chronicles of the Underworld signed.
Signings on Saturday, 7/21
11AM – 12PM: Richard Hamilton & Joe Cooper
Meet the writer and illustrator for the newest Insight Comics graphic novel, Scoop: Volume 1. Richard Hamilton and Joe Cooper will be at the Insight Comics booth signing copies of the exclusive variant edition of their new graphic novel.
1130AM – 1PM: David Frangioni, Eric "The Catman" Singer, and Tommy Clufetos
4PM – 5PM: Andrew Farago, Jeff Pidgeon, and Larry Houston
Author of Totally Awesome & curator of the Cartoon Art Museum, Andrew Farago alongside creators Jeff Pidgeon and Larry Houston will be at the Insight Editions booth prior to their panel!
Jeff Pidgeon worked as a story artist and animator for Pixar films such as Toy Story and Monsters Inc, as well as the classic cartoon Mighty Mouse. Larry Houston has worked as a director, producer, and artist to some classic cartoons such as Captain Planet, The Care Bears, X-Men, and The New Adventures of Jonny Quest.
Stopping by the booth will also give you an opportunity for a photo op with a like size (eight feet tall) Harry Potter paper scene. This will be promoting the upcoming release of Harry Potter: Creatures: A Paper Scene Book: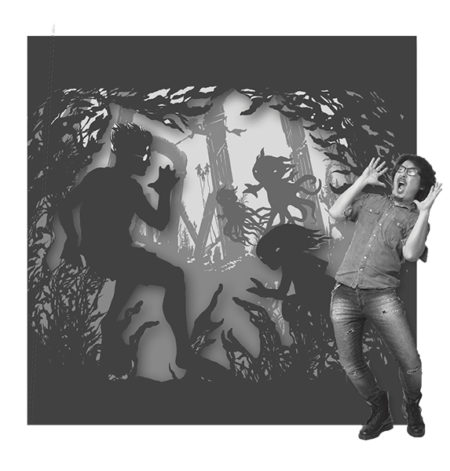 Finally, for those not attending San Diego Comic-Con, Insight has you covered. From 12:00AM PST on Thursday, July 19th to 11:59PM PST on Sunday, July 22nd they are having a 40% off site-wide sale. The discount is automatically applied in cart, so no need for discount codes.