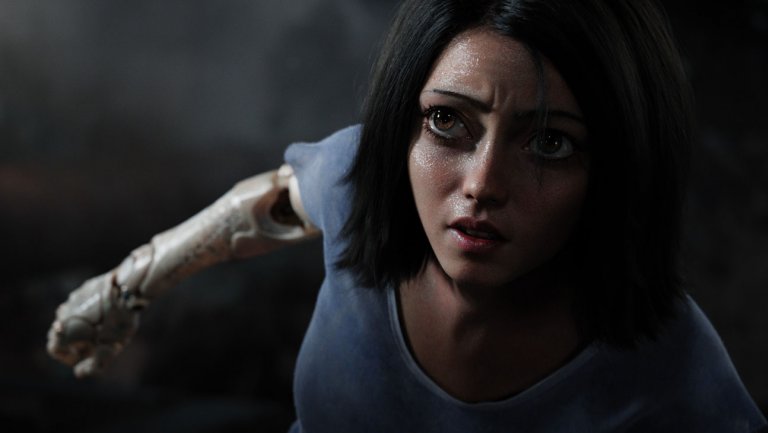 There's just two days until San Diego Comic-Con 2018, but there's always lots of big surprises packed into these final 48 hours. Including, it turns out, that 20th Century Fox's upcoming film Alita: Battle Angel will indeed have a panel – but you're going to have to earn your way in.
The film, directed by Robert Rodriguez and produced by James Cameron and Jon Landau, is based on Yukito Kishiro's manga Gunnm. The original manga was set in a post-apocalyptic future and focused on Alita, a cyborg who had lost all memories and is found in a garbage heap by a cybernetics doctor who rebuilds and takes care of her. She eventually becomes a player in the brutal sport of Motorball, which awakens memories of her earlier life on Mars.
The Hollywood Reporter revealed that 20th Century Fox is bringing the film for a Friday, July 20 panel at the Regal Theater Horton Plaza that evening, which will include Rodriguez, Landau, and stars Rosa Salazar and Keean Johnson for a special look.
However, to attend, you'll have to earn your way in. Attendees will need to participate in a scavenger hunt, called Alita: Battle Angel – Pillars of Iron City Search. You'll first stop at the Loot Crate booth to score a passport, and then you'll need to collect six Alita-themed stickers from Titan Books, Hot Toy/Sideshow Collectibles, Prime One Studio, Weta Workshop, Funko, and Loot Crate.
You can find more information on how to begin your journey on Loot Crate's site.