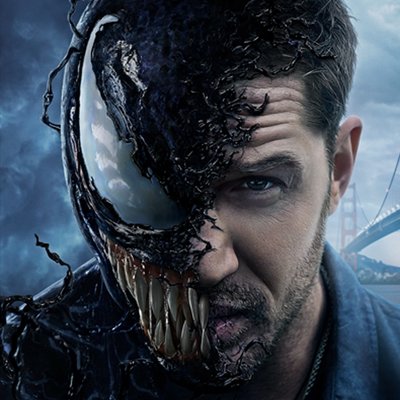 [UPDATE July 16]
Variety has confirmed that stars Tom Hardy and Riz Ahmed will be in town for one of their parties – which should confirm their attendance on the San Diego Comic-Con 2018 panel.
[PREVIOUS] Aside from a small panel in 2015 for Screen Gems and a panel in 2014 for Columbia Pictures held over in the Indigo Ballroom, Sony hasn't actually been at the convention properly since 2013 (yes, really) – so it's big news that they're back in 2018.
Sony will be taking over the Friday night timeslot of Hall H, with a July 20 panel at 6:15PM. You can stop by for a look at both Venom and Spider-Man: Into the Spider-Verse.
Deadline, who revealed the news, didn't specify which cast members will be in attendance, but did note that the Nerdist's Jessica Chobot will be doing moderating duties. They also mentioned that "it would come as no surprise should Spider-Man star Tom Holland make a surprise appearance".
Venom stars Tom Hardy, Riz Ahmed, and Michelle Williams – and the animated Spider-Man: Into the Spider-Verse is produced by Chris Miller and Phil Lord, and features the voice cast of Shameik Moore (who is already confirmed for the RZA Hall H panel), Hailee Steinfeld, Mahershala Ali, Jake Johnson, Liev Schreiber, and Brian Tyree Henry. Any of those cast members would make for a fun Hall H panel.