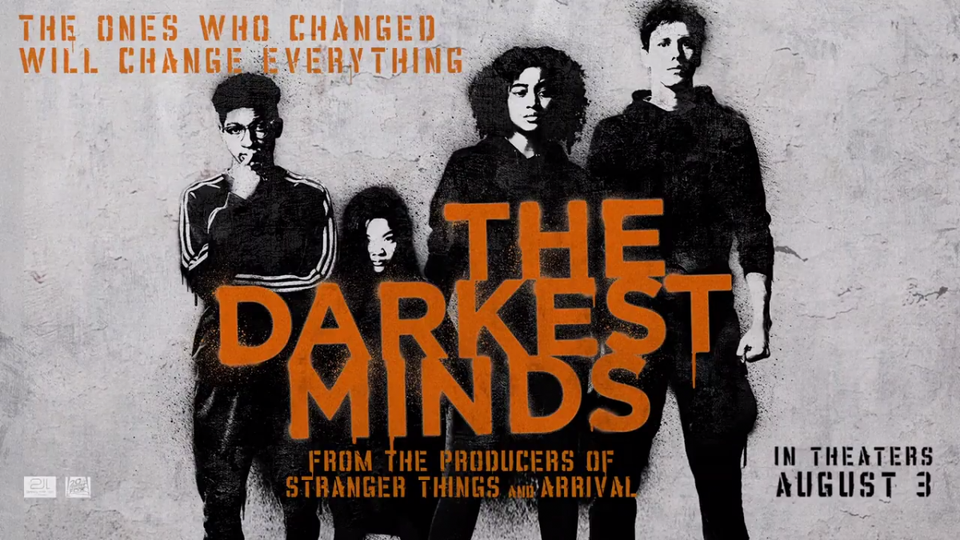 The Darkest Minds comes out just two weeks after San Diego Comic-Con, so we were a little surprised to see it missing from 20th Century Fox's Hall H panel line-up (especially after one of the actors confirmed an appearance). However, now we know why.
Rather than Hall H, the film – based on the 2012 novel of the same name by Alexandra Bracken, which follows teens who mysteriously develop powerful new abilities and are sent to detainment camp by the government – will get a panel on Saturday, July 21 at 3PM in Room 25ABC. The panel will officially be called "Page to Screen: The Darkest Minds", and will feature author Bracken, as well as director Jennifer Yuh Nelson and stars Amanda Stenberg, Skylan Brooks, Miya Cech, and Harris Dickinson.
There will also be an in-booth signing for at least Bracken (and it sounds like potentially the cast as well) at the Disney Publishing Booth #1129 on Friday, July 20 from 3PM-5PM. Tickets will be distributed at 10AM that morning at the booth, but only 100 wristbands will be given out.
https://www.instagram.com/p/Bk5d626nbrz/?utm_source=ig_twitter_share&igshid=1aecwq8n2yb71