This is it – the week we've all been preparing for. We're still getting lots of great SDCC news, such as commission openings, exclusives announcements, and a lot more.
Here's a look at what you might have missed:
If you're planning on participating in cosplayer LeeAnna Vamp's photo scavenger hunt, all the details are now available on her site. Make sure you're following her Instagram account for all her goodies as well.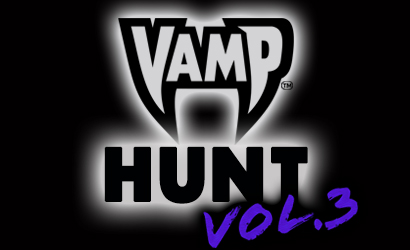 It's all stakes on deck for Legion M's city-wide Buffy Slays SDCC vampire hunt. Head to the Legion M Lounge on Saturday, July 21 from 1PM-5PM PT for lots of Buffy goodness.
We're the final stop on a city-wide #BuffySlaysSDCC vampire hunt! Check in to our Fan Lounge for prizes, Buffy makeovers (yes!), Blood Lemonade, and photo opps with the Grand Vampire! Sat 7/21 at 1p-5p. #SDCC #buffythevampireslayer pic.twitter.com/LVusiG49tW

— LegionM (@LegionMOfficial) July 15, 2018
Kymera Press will have the latest issue of their Mary Shelley Presents series along with author Nancy Holder, who will be on hand at Booth #2003 to sign copies.
NEW FOR #SDCC2018 – 'Mary Shelley Presents' Issue 2 👻Stop by booth # 2003 and get your copy signed by writer @nancyholder . There'll also be a Mary Shelley panel on Thursday at 4.30pm with Nancy and @DLynnSmith_GoM #sdcc #SDCC18 #maryshelley #gothic pic.twitter.com/2fNnazl8L0

— Kymera Press (@KymeraPress) July 15, 2018
https://www.instagram.com/p/BlOuvnoHU2f/
Comic-Con International would like your two-cents' worth, and they're willing to give you change. Stop by Booth #1714 and tell them what you'd like to see in their new museum, and they'll give you a commemorative pressed penny.
https://www.instagram.com/p/BlRErccnMtt/
Fans of Ashley Eckstein will want to head to the Funko booth, where they'll have some Ahsoka Pop!s signed by Eckstein herself.
Signed Ahsoka POPs by @HerUniverse on their way to #SDCC! pic.twitter.com/UsC2dgniGS

— MTFBWY (@MayTheFunkoBWY) July 15, 2018
With all the SDCC news that comes out, some even slips through our cracks. Before we knew it, Bill Robinson of Flimflammery had posted all these SDCC exclusives on his Instagram feed. Look for his adorable enamel pins and The Dark Crystal print at Booth #4615.
https://www.instagram.com/p/BlOlWa1gpR0/
https://www.instagram.com/p/BlN7BORgfpA/
https://www.instagram.com/p/BlMFuYwAv5p/
https://www.instagram.com/p/BlLYoGlgIGO/
https://www.instagram.com/p/BlGBQujgVUJ/
Artist Erik Arreaga announced to his Instagram followers he is opening his SDCC commission list. He is only taking four commissions per day, so make sure you get in touch with him soon.
https://www.instagram.com/p/BlRfBLBHkgg/
https://www.instagram.com/p/BlRQAlUHNFJ/
Speaking of commissions, artist Norm Rapmund announced via Instagram he will be taking commissions on site at Table #II-02 at SDCC.
https://www.instagram.com/p/BlQ4Cn6l0k_/
KRS Comics is offering some unique SDCC Exclusives at Booth #917. You'll find their new Do You Pooh 8-bit comic series with art by JPG McFly. These extremely limited editions pay homage to classic NES characters, such as Mario, Megaman, and Zelda and throw in a cult classic character, Do You Pooh.
In our last edition of Under the Tents, we mentioned Guild Wars' presence at The Experience. One of the many features they'll have at their activation is a photo opportunity with their Guild Wars 2 Griffon Mount. Take a photo with the Griffon, post it to social media with the tags #GW2IRL and #GW2Giveaway to be entered to win one of 50 Amazon gift card worth up to $500.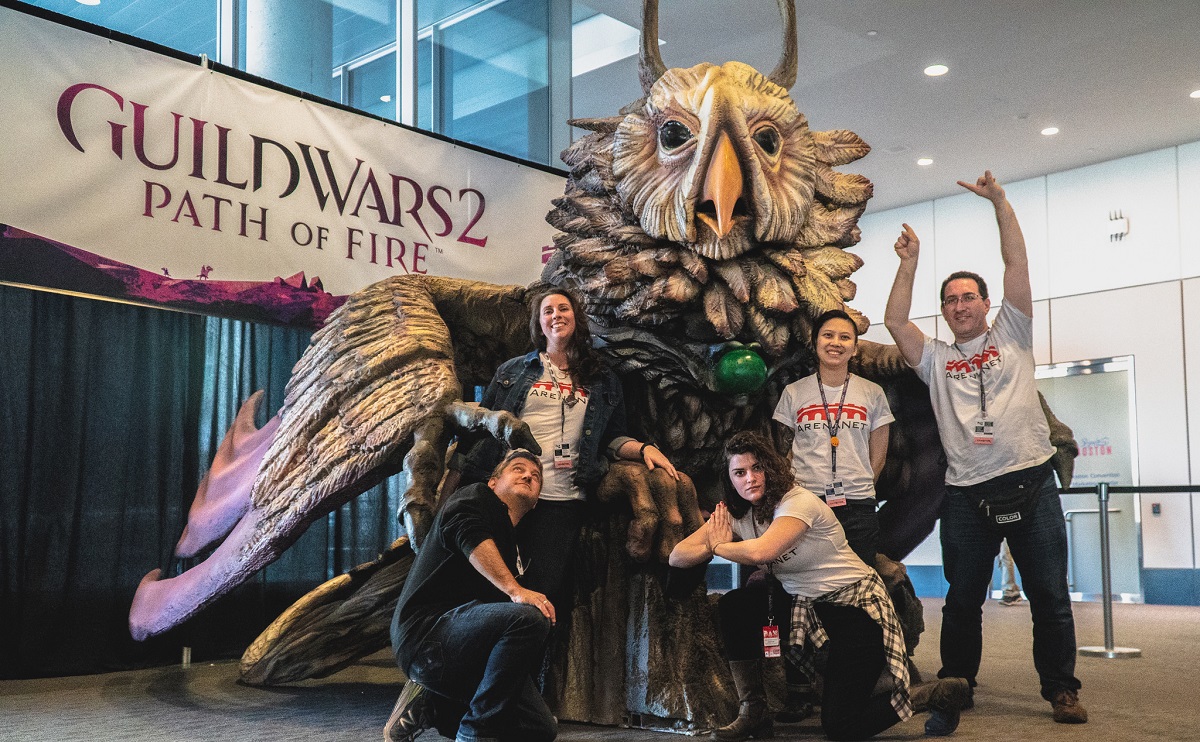 Head to the Underboss – Undergirl Booth #5601 for these SDCC exclusive Rick and Morty Pickle Rick boxer briefs. They'll have sizes Small, Medium, Large, XL, and XXL available at the con only, so get to their booth early.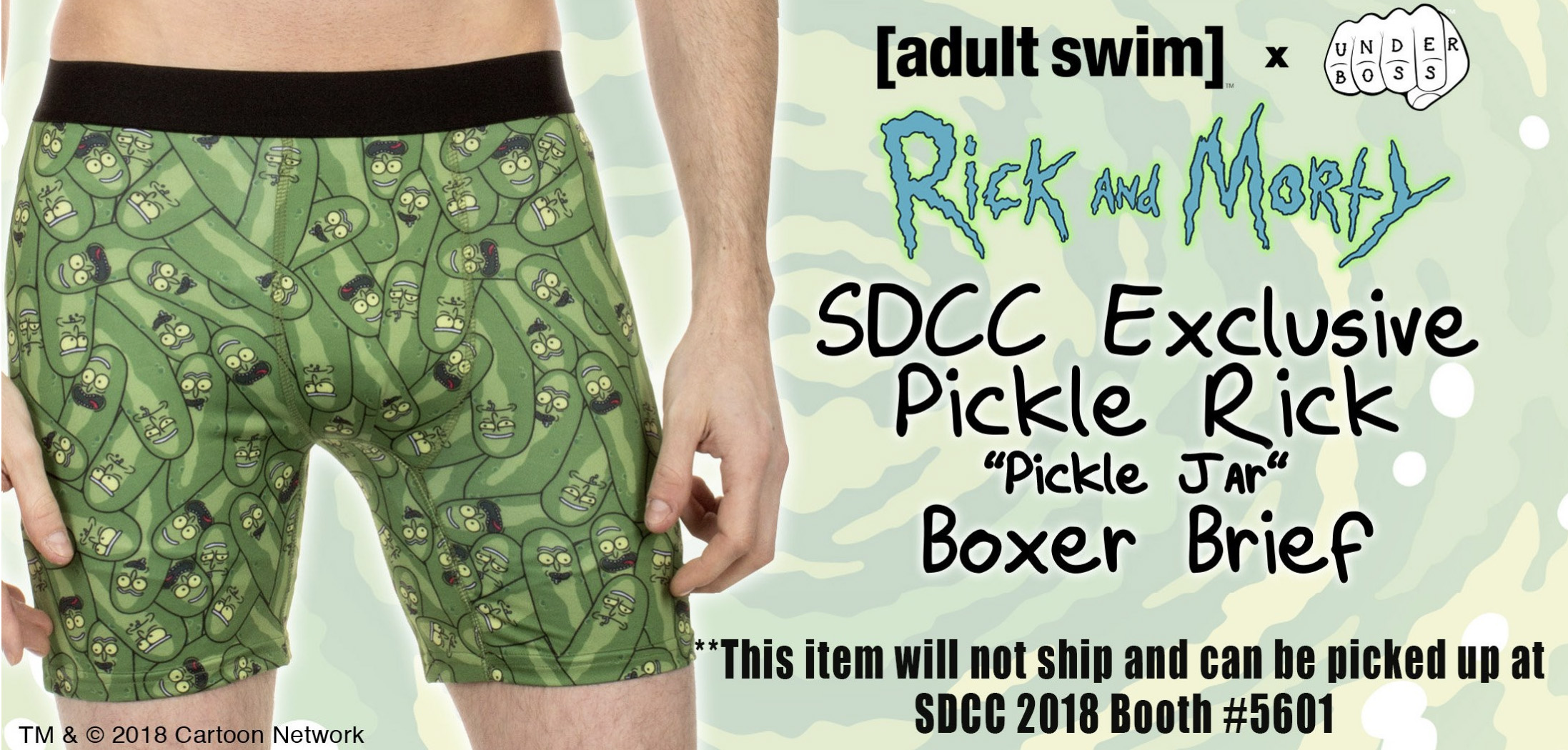 Anything we missed? Let us know in the comments, drop us a line, or tweet us at @SD_Comic_Con.