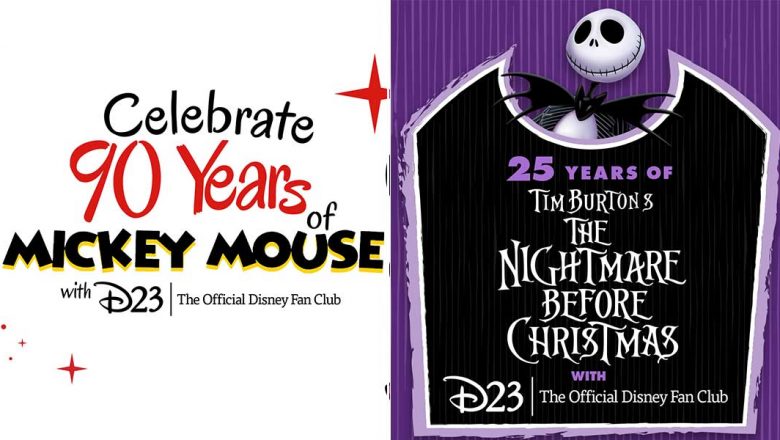 Do you think that D23 and San Diego Comic-Con don't get along? Well, think again – as D23, the official fan club of Disney, will be presenting two panels at this year's convention.
Today, D23 announced that they'll be celebrating 90 years of Mickey Mouse with a panel on Friday, July 20 from 4:45PM-5:45PM in Room 6A. The panel will trace the beginnings of Mickey from Steamboat Willie, all the way through his iconic roles in animated films, television shows, Disney Parks, and more. You can join D23's Justin Arthur as he hosts a panel including Bret Iwan (voice actor), Becky Cline (Director of the Walt Disney Archives), and Mark Henn (Master Disney Animator).
Then on Saturday, July 21, head to Room 6BCF at 7:45PM-8:45PM for 25 Years of Tim Burton's The Nightmare Before Christmas. The celebration of 25 years of the iconic classic will give you a behind-the-scenes retrospective, featuring the film's director Henry Selick, as well as Kelly Asbury (Art Director), Edie Ichioka (Editor), and Anthony Scott (Animator).