While we've all been pretty focused on San Diego Comic-Con of late, it's also time to start thinking about WonderCon 2019 – Comic-Con International's smaller, more intimate sister show.
Which is why today, Comic-Con International unveiled a bit of a holiday treat for fans: WonderCon Anaheim 2019 badges are now on sale. To purchase badges, you will need to log into your Member ID and click on the registration info tab.
Prices for the March 29-31 convention three-day badges are higher than last year – but new for 2019, they're offering a tiered structure for pricing, depending on when you purchase your badges. Badges purchased between now and February 13 will clock in at $85 for a three-day badge under their new "Early Bird" pricing – or go up to $104 starting on February 14. That's higher than last year's $75 – but not substantially so.

Another change for 2019 is the ability to purchase badges for others. Like SDCC, you'll need to know the last name and Member ID of the people in your buying group. Unlike SDCC, however, there doesn't seem to be a limit on how many Member ID's you can purchase for. As long as you can pay for it, it seems you can buy badges for as many people as you want.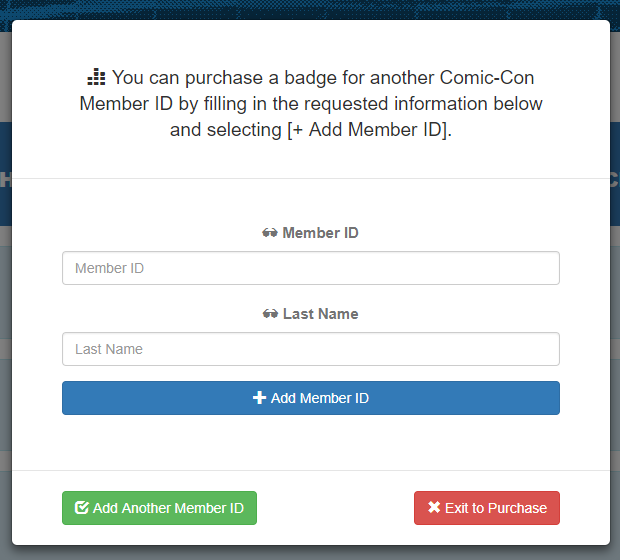 Just like with last year, badges will be available online only. The convention has sold out the past few years, though nowhere near the speed of San Diego Comic-Con. So the ability to purchase for multiple people isn't so much a strategy, as it is a convenience.
Similar to Comic-Con, you'll need a Member ID to buy a badge, but unlike with SDCC, you can set up an ID today and still complete your purchase. And, same as last year, WonderCon badges purchased prior to February 14 will be mailed (though just like with SDCC, international attendees will still pick up on-site). Those who purchase on or after February 14 will also pick up on-site.
Stay tuned for more updates about hotels.
Although WonderCon is smaller than Comic-Con, it still sees some amazing programming. Last year's headliners included Ready Player One, Marvel's Agents of S.H.I.E.L.D., Fear the Walking Dead, Netflix's Lost in Space, Black Lightning, and more. The full line-up for this year's convention won't be released until closer to the convention date in March.
You can find out more information about badges on Comic-Con International's website.
What do you think about these changes for WonderCon 2019? Let us know in the comments.