We've had some great WonderCon news lately, but how about a little SDCC news, too? We may still be 175 days out (not that we're counting), but we still have some great announcements from Monkey Minion Press, J. Michael Straczynski, Dan Veesenmeyer, and a lot more.
Here's a look at what you might have missed:
J. Lynn Warner and his Hanging Chad Entertainment are back at SDCC for 2019. Look for him in Small Press Table L-09.
#sdcc2019 #comiccon #sdcc #cci #smallpress #indiecomics #cartoon #saturdaymorningcartoons pic.twitter.com/9UwY53ahy5

— J. Lynn Warner (@josh_L_warner) December 4, 2018
If there's something strange at Comic-Con, it's a good bet ECTOxO has been called. The Ghostbusters enthusiasts even created a Facebook Event to let everyone know they'll be in the neighborhood.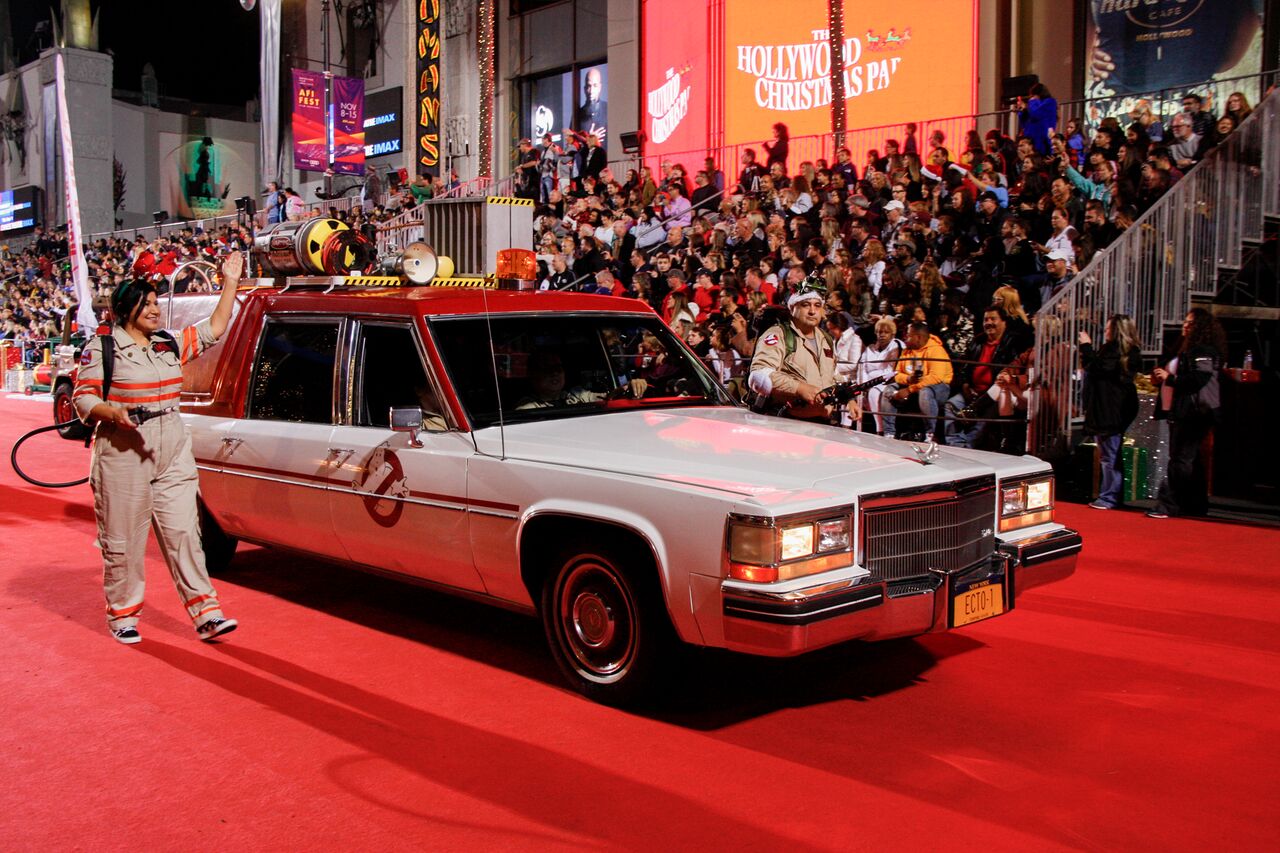 Teenage Mutant Ninja Turtles creator Kevin Eastman generally doesn't sit out SDCC, and 2019 will be no exception, as he already has it listed on his 2019 "Guys and Dolls" tour. Don't expect any musical numbers on this tour, however (except maybe the epic theme song to the 90s cartoon).

Another artist who just can't stay away from SDCC is LEGO artist Dan Veesenmeyer, who tweeted he will be making his fifth appearance in Artists Alley this year. And, he's said he'll be around on Sunday this year!
My 2019 COMIC CON appearance schedule locked up so far:

Los Angeles/Anaheim CA (First LA show)
WonderCon Mar 29-31

Minneapolis/St Paul MN (yep, going home for a visit!)
MSP Spring Con May 18-19

San Diego CA (5th SDCC Artist Alley appearance)
San Diego Comic_Con July 18-21

— Dan Veesenmeyer (@dveese) December 12, 2018
Is it too early to talk about SDCC debuts? We didn't think so, either, which is why we were excited to see Mikael Bergvist's announcement on Twitter that Neal Adams will be on-hand for the regular debut of AnkyS at SDCC 2019 with his cover design.
Neal Adams did the fantastic cover for the preview issue of AnkyS at NYCC 2018. And he's back for the regular debut at SDCC 2019. pic.twitter.com/MiWKvLhpyC

— mikael bergkvist (@deadlineplanet) January 13, 2019
Fourteen-year-old wunderkindt Ethan Castillo was excited to announce via Twitter he'll be back at SDCC 2019. This young artist has some serious talent and is definitely worth checking out.
I'm confirmed for 2 shows this year. Headed back to @wondercon after missing last year! I'm excited to be at @comic_con again! Let me know if there are any other shows I should try to attend this year! See everyone soon!!! #WonderCon #ComicCon #SDCC #SDCC2019 #SpiderMan pic.twitter.com/uX7HFipBsL

— Ethan Castillo (@EthanCastillo05) January 11, 2019
One of our SDCC favorites, Monkey Minion Press, led by the gracious Dane Ault, will be at SDCC once again, according to his Instagram Feed.
https://www.instagram.com/p/Bsoh4EvBxD0/
Creative-Beast announced via Twitter they will be at SDCC 2019 at Table #B-03 with their Beasts of the Mesozoic action figures.
I'm very happy to announce that Creative Beast Studio will be an exhibitor (b-03) at this year's San Diego Comic Con! Show dates are July 17th- 21st. More announcements in the coming months. Hope to see you there! #beastsofthemesozoic #dinosaur #actionfigures #toys #SDCC pic.twitter.com/qg5re2kTKv

— Creative Beast Studio (@Beast_SculptKit) January 15, 2019
A collective gasp went out among our staff (and most con-goers) when J. Michael Straczynski announced that he was skipping SDCC last year. Fortunately, it looks like the Bablyon 5 creator will return this year and might even have his own table for signings. Of course, we'll be keeping an eye out for any updates.
The publisher will make some copies available for SDCC, don't yet know how many, and I usually do an autograph session but may also get a table this time to make life simpler…but definitely not singing at the HC booth given a) past experiences and b) present restraining orders. https://t.co/8rkMFmU00E

— J. Michael Straczynski (@straczynski) November 17, 2018
I'm at DesignerCon this weekend, booth 1100. I also just got my confirmation for SDCC 2019, so see you there!

— 100% Soft • ᴗ • (@100soft) November 15, 2018
Anything we missed? Let us know in the comments, drop us a line, or tweet us at @SD_Comic_Con.