We know you love our popular Attendee of the Week segment – but we thought it might be fun for you to learn more about us! So, the UBlog staff is telling you all about their favorite SDCC memories, food, and more.
We'll be kickstarting off our regular Attendee of the Week segments in a few weeks. If you'd like to be featured, simply follow the instructions here, and maybe you'll be chosen.

Robert Warners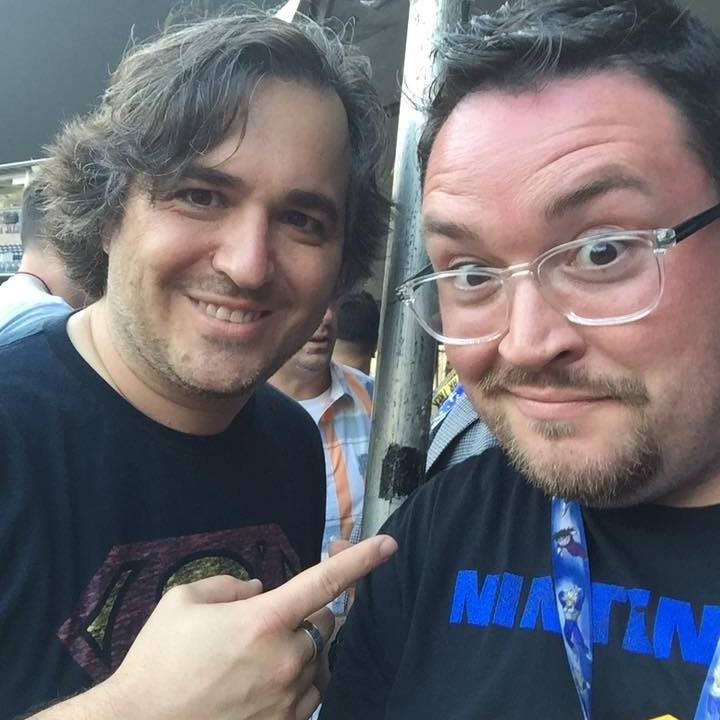 Where are you traveling from?
I make my way to San Diego from Phoenix, it's a much needed break from the crazy summer every July.
How many years have you been with the blog?
3 years.
How many years have you been attending?
I've been attending since 2008.
What was your favorite panel and why?
The Marvel Films panel featuring the cast of Antman and The Avengers: Age of Ultron from 2014. It was the first and only panel I have ever camped out overnight for. Not sure I would ever do it again but at the time it was totally worth it and the energy in Hall H before the panel started was amazing. It's an SDCC moment I will never forget.
What is your favorite exhibitor or artist booth and why?
Easily the Bluefin / Tamashii Nations booth, as that is where you typically find the best Dragon Ball exclusive figure each year. Last year they had an awesome Shenron display hanging above the booth which was one of the cooler things in the exhibit hall.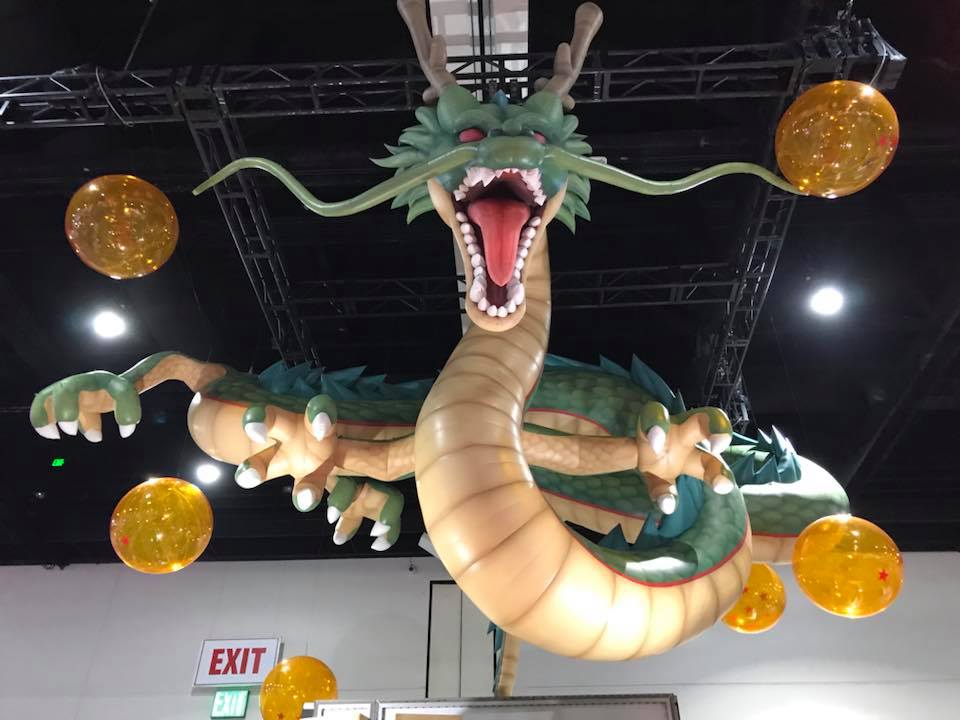 What's your favorite item you've ever taken home from the convention (swag, exclusive, merch, etc.)?
In 2009, I received a ticket for the redemption room during the Iron Man 2 panel. The item ended up being a "Stark Expo '74" shirt which was also the best item I ever received from a ticket redemption.
What was your favorite autograph session and why?
Being able to attend the Lakers legend Kareem-Abdul Jabaar autograph session from SDCC 2016 who was there promoting his new comic book. Not your typical pop culture guest you would find at a convention which made it that much more appealing.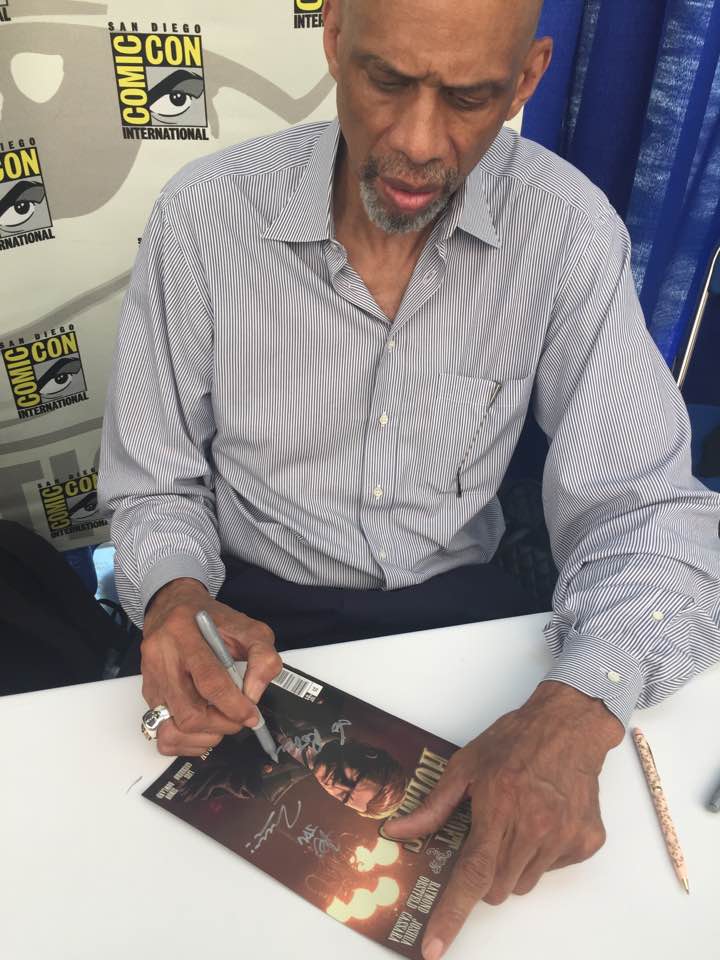 What is your favorite con snack?
I'm one of the many people who barely eats during the con, I don't typically pack snacks, I try to make it through the day carrying as little as possible. The couple of times I have carried around a snack or two its usually been Pop Tarts (s'mores only, strawberry fans can exit stage left).
Tell us about your most memorable celebrity encounter?
My most memorable celebrity encounter isn't a traditional celebrity but it was Hideo Kojima, famous video game developer. I was walking through the Gaslamp district a little after midnight and I had just left the Enchantment Under the SDCC party. I was coming up near the Hard Rock and saw a pretty long line of people dressed as if they were pretty important. I spotted Kojima and had a quick debate with myself on what to do. I decided to cautiously approach him, ask him for a photo while doing the camera gesture to which he replied "yes". I took my quick selfie which turned out to be the single worst photo I have taken, but that is okay as the main attraction in the photo is obviously not me. (Just a side note, Kanye recently tweeted out he wanted to meet Kojima so that is one experience I have that ye doesn't.)
What is (or was) your favorite offsite and why?
Without question it was NerdHQ. It was a great way to get a photo op with a celeb, attend an intimate panel, or just have a seat and relax a little bit. It will forever be missed.
What is your favorite restaurant in downtown San Diego?
For someone who enjoys food, I don't really have an exciting answer for this question. I'll give two alternatives to normal restaurants: Fairweather Rooftop Bar which is right outside of Petco Park (meaning a good view). It has a few unique cocktails and nice vibe. My other choice is Bub's at the Ballpark because the drinks were good and they were playing game show games such as the Price is Right which was a lot of fun.
What is your favorite Comic-Con memory/moment?
My favorite memory is my first time attending. Not only was it my first time at SDCC, it was my first time experiencing any kind of comic convention. It was such a good time that I knew I had to keep going but I knew I was spoiled right away as I didn't attend any other comic convention for 5 years because I knew it was going to be a let down compared to SDCC.
Do you have any advice for a first time attendee?
Have one or two "must do" things on your list but be very open to changing your daily plans. Things happen and it's good to have mindset that a change of plans is likely to happen.