Welcome to February, which mean we can officially say that WonderCon is NEXT MONTH! We hope all your plans are on track for an excellent time. Today we have a load of commission opportunities, including ones from Alex Sinclair and Livio Ramondelli, plus artist Bryan Mon's originals and Morghan Gill's new enamel pin.
Let's take a look at what you might have missed:
https://www.instagram.com/p/BtHK7w7DPgY/
https://twitter.com/JuliusPhotograp/status/1089906399948296194?s=19
https://www.instagram.com/p/BtL7UvuFcgp/
https://www.instagram.com/p/BtKP_-ahKUW/
My #ECCC, #C2E2, & #WonderCon 2019 pre-con commissions will open Friday, Feb1, 5pmPacific. More info on specs, prices, & procedure at https://t.co/V1qAZRIZH6.
Still a few spots left for my #LongBeachComicExpo #LBCE 2019 pre-con commissions.
I will do comms during these cons, too! pic.twitter.com/UgEuAbXS0X

— Todd Nauck (@ToddNauck) January 30, 2019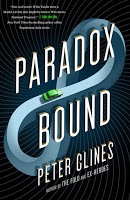 https://www.instagram.com/p/BtZd-koBYCZ/
https://twitter.com/yoshisquared/status/1091404937735561217?s=21
https://www.instagram.com/p/BtVCE9OhPTj/
Hey everyone! I'm considering making a new enamel pin for WonderCon and need some help. Who do you like most? Or should I do a kickstarter to try and get all 3 made? (See next tweet in thread for images)

— Morghan Gill-Bedford✨ Looking for Work (April) (@teatigercafe) February 4, 2019
Just wanted to say commissions are now open for both @emeraldcitycon and @WonderCon ! If you're interested hit me up at the E-Mail on my website. And thank you to everyone who has contacted me already, I really appreciate it! pic.twitter.com/07UydOzBiQ

— Livio Ramondelli (@LivioRamondelli) February 1, 2019
Sorry. Don't check Facebook very often. YES, I will be at wondercon amd YES I will do on-site color and drawing commissions. Come by my table early and get on my list! I am in Artists Alley Table C-18

— Alex Sinclair (@Sinccolor) February 4, 2019
Anything we missed? Let us know in the comments, drop us a line, or tweet us at @SD_Comic_Con.