We are T-minus 32 days away from WonderCon 2019 (and the many food trucks) — and while we fully expect Comic-Con International to start their 30 days of tips and news leading up to the convention this week, we've got a jumpstart for those of you interested in which food trucks might be in attendance; scoring commissions, prints, and original art; and finding your favorite artists and exhibitors at this year's convention.
Here's a look at the news you might have missed:
Wondering which food trucks will be at WonderCon this year? While no one has outright confirmed their appearance yet (likely waiting for CCI to either confirm or announce), we did a little sleuthing for you. Meat Up BBQ has "Potential Wonder-Con" listed on the calendar, as does The Viking Truck. Burger Monster lists a "tentative hold" on the WonderCon dates on their calendar. We're sure there will be lots of additions and confirmations soon.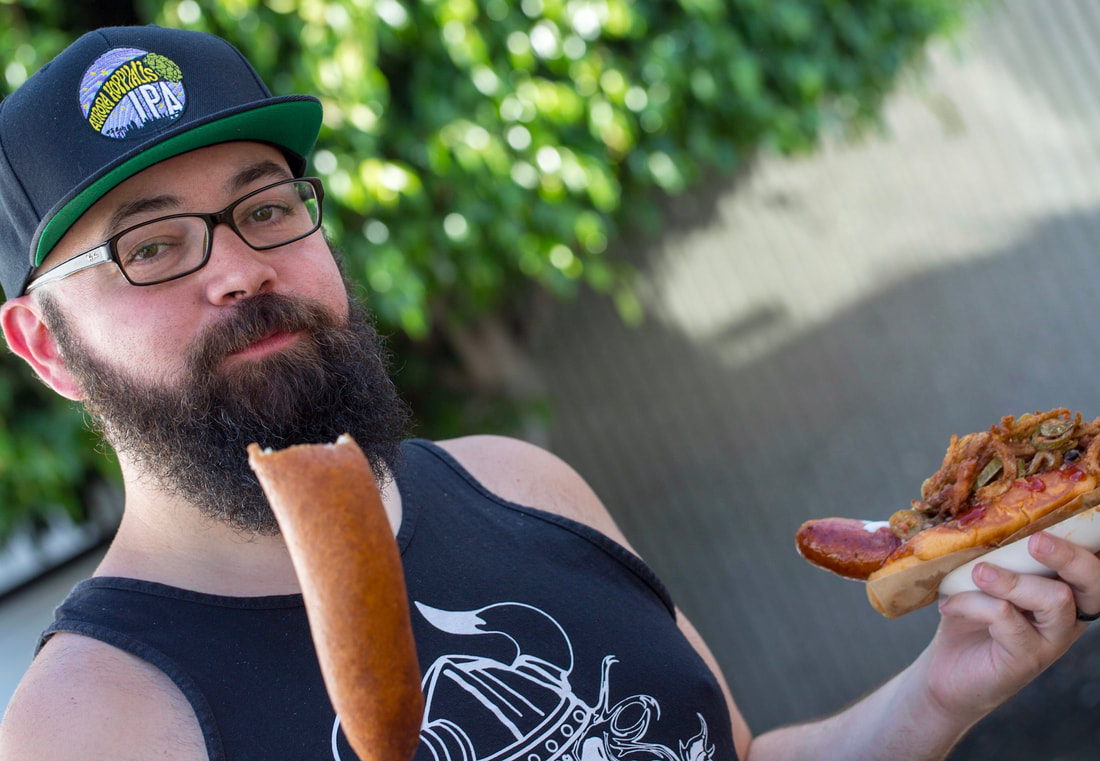 Comic book artist J. Scott Campbell is kicking off his 2019 convention appearances with both Emerald City and WonderCon. You can catch him at Booth #1019 with "yet-to-be-announced exclusives", signed comics, art books, sketch books, and more.
🔊APPEARANCES! Just a heads up that I will be kicking off my Con season next month with both @emeraldcitycomiccon & @wondercon ! My booth will be at both shows all weekend with some NEW yet-to-be-announced EXCLUSIVES, along with pre-signed comics, art books, sketch books and … pic.twitter.com/8WP49KHhYl

— J. Scott Campbell♠️🎨 (@JScottCampbell) February 18, 2019
David Lucarelli, writer of Tinseltown and The Children's Vampire Hunting Brigade, will be exhibiting at WonderCon this year.
I'll definitely be at @WonderCon & @MidsummerScream. I hope to get a table at SDCC, Long Beach Comic Con, & LA Comic Con. I'll be at the HWA booth at the LA Times Festival of Books, and I'm sure there will be a few more along the way!

— David Lucarelli (@DavidLucarelli) February 21, 2019
Monkey Minion Press always has some amazing space-themed prints available, and 2019 will be no different. This year they've created a new "Ad Astra" print, which will see just 50 pieces spread between a few conventions — but WonderCon is on the list.
New art! Decided to do a color way variant of my new "Ad Astra" print. This edition is limited to just 50 pieces & will debut at @emeraldcitycon and then go to @c2e2, @WonderCon & @PlanetComicon #Space #nasa #spaceship #spacex #spaceart #spaceart #sciart #spaceshuttle #daneault pic.twitter.com/3kNBCqwHzB

— Monkeyminion 🔜 home (@monkeyminion) February 19, 2019
But that isn't the only print Monkey Minion Press is bringing to the convention. They'll also be bringing a new Fallout print, inspired by old Coca-Cola ads.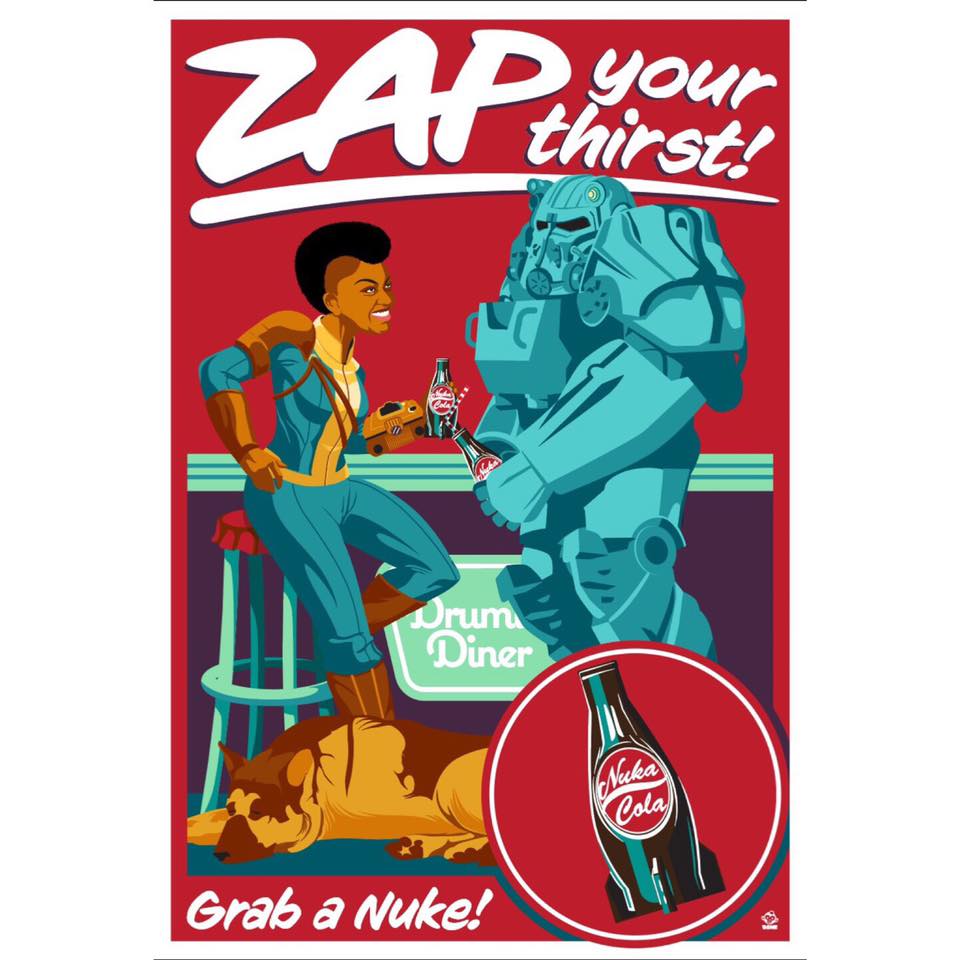 Working on new original art pieces for my upcoming conventions! Would very happily accept ideas for what to draw today! Even if it's something I've drawn before! I want to draw little cute art babies that people would want to take home with them 💖 pic.twitter.com/P51tPl3c7x

— Valvalchu 💖 (@kickgirl) February 20, 2019
The tabletop and card game company No Limit Games is heading to WonderCon, where you'll hopefully get to play some of their latest games.
OrcCon 2019 was a great experience and very productive for #dolgame From our few playtests, we've revised the rules and adjusted the combat in the game to produce a faster paced and more engaging experience! Next up, @WonderCon will you be there?? @strategicon @IndieGameAllies pic.twitter.com/cT8Dt5r0vv

— No Limit Games (@nolimitgames) February 19, 2019
You can catch artist Mike Mayhew at WonderCon this year, at the KRS Comics Booth #709. He'll have original art and collectibles, and also be signing books and doing remarks.
https://www.instagram.com/p/BuIBrnXBFt3/
Artist and illustrator Irene Flores has been busy creating new pieces to debut at WonderCon, like this beautiful Game of Thrones Sansa Stark piece.
Frantically working on some new stuff to debut at #ECCC and #WonderCon this March… #WIP #sansastark #GameofThrones pic.twitter.com/bUVlFEba24

— Irene Flores 🏳️‍🌈 BakAnime (AA6) // Fanime (TBA) (@beanclam) February 21, 2019
It's bad news bears for fans of Brian Michael Bendis: The prolific writer and author won't be attending WonderCon this year.
https://twitter.com/BRIANMBENDIS/status/1098243870679228418?s=19
Working on a Gwen ✨ I'll be opening pre-commissions for #wondercon next week, so keep an eye out! 💕 pic.twitter.com/lB3cYVJcFq

— Eli Benik 🏳️‍⚧️ Wondercon E39 (@mcbenik) February 21, 2019
Speaking of commissions, artist Lydia Anslow will be exhibiting at WonderCon B-44, where she'll be doing on-site commissions on Friday and Saturday as time permits. If you want to be sure you get a commission, you can join her pre-commission list to pick up your piece at the convention. Find more information on tumblr.
 Content creators Matt Knowles, Stephanie Cannon, and Luke Martinez are heading to WonderCon to represent their collective InSymmertry Creations, as well as The Ascendant and Heirs.
FRIDAY-SUNDAY 3/27-29: CA Anaheim (Wondercon!) Steph will be there alongside her good friend Luke Martinez. He will be repping his title The Ascendant, Steph will be repping all things INSYM and HEIRS, including…https://t.co/tscox75iiGhttps://t.co/MrQKzdrHZG pic.twitter.com/z6EL5pSooj

— InSymmetry Creations LLC #TeamINSYM (@InsymCreations) February 21, 2019
Publisher and entertainment company D.I.Y. Entertainment are heading back to WonderCon this year, where they'll have new books and more.
https://www.instagram.com/p/BuO9tjYnci-/
I won't be, sorry.

— Jerry Ordway (@JerryOrdway) February 21, 2019
Afraid not.

— Dan Jurgens (@thedanjurgens) February 22, 2019
Anything we missed? Let us know in the comments, drop us a line, or tweet us at @SD_Comic_Con.