We're hope you're not tired of San Diego Comic-Con news yet because, really, we're just getting started. This afternoon we have a handful of exclusive covers, a Gandalf the Grey figure like you've never seen before, the low down on how to score a PopCult Plushie and loads more.
Here's a look at the news you might have missed:
The Source Point Press booth will be the place to be during San Diego Comic-Con, especially if you like exclusive comic book covers. They are rolling out four covers, one each day and limited to 100 copies each. You'll also find creators Frederick Packard, Joshua Villiere, Frank Gogol, Dirk Manning, and Kasey Pierce.
In addition to the DEAD END KIDS #1 #SDCC exclusive variant by @phillipsevy, @SourcePtPress will be offering 3 other exclusive variants over the course of the convention! Check out the schedule! (Thread): pic.twitter.com/wMkqgxiUoe

— Frank Gogol (@frankgogol) June 24, 2019
Witch Boy fans will want to plan on attending a signing with creator Molly Knox Ostertag, taking place on Saturday, July 20. Time and place to be announced.
https://twitter.com/MollyOstertag/status/1142939478253641728
Legendary comic artist John Romita Jr. will be doing a private signing via Desert Wind Comics and Collectibles. Prices start at $35 per item. You can find more information about this even on their website.
We know you have been keeping tabs on the PopCult Plushies, but now we have all the details about how to make one yours. Make sure to turn on those notifications!
https://www.instagram.com/p/BzEr50sgMkp/
Beach Bum Comics will be having several CGC Series signings event at Comic-Con. Books can be mailed or dropped off at their booth #4401. Artists include Joshua Middleton, Lee Bermejo, Carla Cohen, Lucio Parillo and JeeHyung Lee. Get all the information about this on their website.
Manuel Martinez is starting to show off some of the fun things he'll have at his booth, M-1, including this awesome Rogues Gallery puzzle.
https://www.instagram.com/p/BzEbudeh1bM/
Looks like Nerdvania is going to be the place to find cool buttons this year. Don't forget to RSVP to their event.
https://www.instagram.com/p/BzEaIbIAdFT/
https://www.instagram.com/p/BzEm1C9jpBn/
Creator Tom Akel will have a lot on his plate during San Diego Comic-Con, including several panels we are eagerly waiting to hear about.
I'll be floating at Anime Expo, nothing formal there, but at San Diego Comic Con I have 3 or 4 panels and possibly a signing. Then Power Con in Anaheim and NYCC for certain and working out the rest still, but at least 2 others.

— Tom Akel (@tomakel) June 23, 2019
Aspiring writers have plenty of opportunities to hone their craft at SDCC, and this How To Write A Novel panel by Byran Thomas Schmidt sounds like a great start. Details to be announced.
Will be doing two panels and an autographing @Comic_Con #sdcc this year including teaching writing from HOW TO WRITE A NOVEL and giving away copies to those who attend. #amwriting #amediting #cons

— Bryan Thomas Schmidt (@BryanThomasS) June 23, 2019
Artist David Mack (Jessica Jones, Kabuki, American Gods) will be bringing his latest covers, from D.E.'s Xena series, to sell at Comic-Con. Mack's paintings are a sight to behold.
My new cover for #XENA.
I'm offering these covers for sale. & my other recent cover paintings of #AmericanGods & #JessicaJones. Can msg me here.
I will be in SDCC, NYCC, North Africa & some signing events this year not yet announced. Hello from #Tbilisihttps://t.co/ECzfpd6V7x pic.twitter.com/dQDerDUdXA

— David Mack (@davidmackkabuki) June 24, 2019
And finally this afternoon, Asmus Toys has announced that they will be debuting their new top tier product line, Asmus's Crown at SDCC, with this Gandalf the Grey.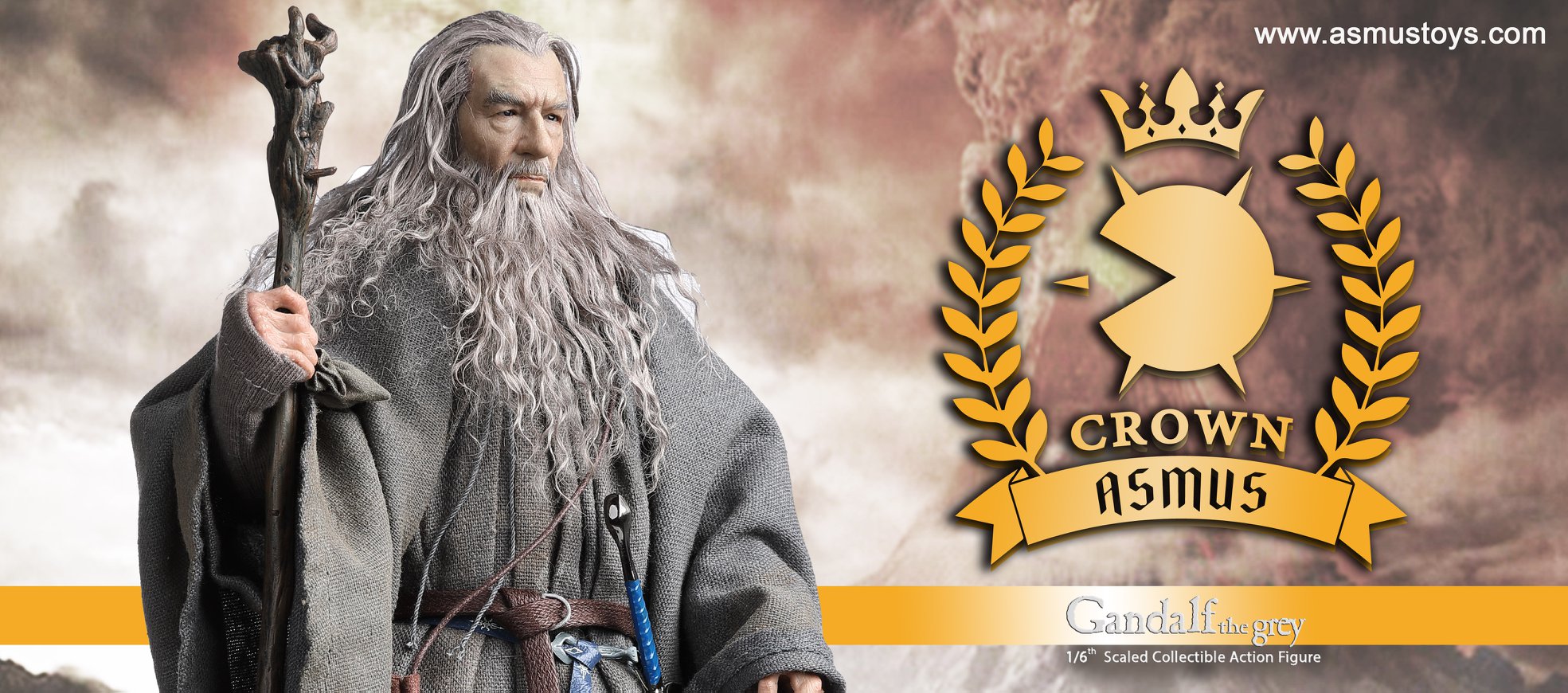 Anything we missed? Let us know in the comments, drop us a line, or tweet us at @SD_Comic_Con.