Have you recovered yet from yesterday's insane amount of San Diego Comic-Con news? We haven't — but we've got more for you anyway. In this morning's edition, we've got Swamp Thing prints for you, good news for Earpers, sneak peeks at Marvel-loving bunnies, and more.
Here's a look at the news you might have missed:
Attention, Earpers: There may be some good news on the horizon. While production is still stalled on Wynonna Earp, showrunner Emily Andras mentioned on Twitter that she will definitely be at San Diego Comic-Con — and gave a cryptic answer when asked about the cast.
Had THE best time @EarpExpo with our beloved Earpers. I'm proud of the organizers & volunteers for pulling off this once-in-a-lifetime event. That being said, I'd be more than willing to give it another shot next year. 😉 In the meantime, see y'all @SD_Comic_Con & @EHConCanada! https://t.co/51ElIoBbp5

— Emily Andras (@emtothea) June 17, 2019
🤷🏻‍♀️🤞🏼👀

— Emily Andras (@emtothea) June 17, 2019
One of our favorite artists, Chris Uminga, has been busy working on a new Swamp Thing piece. This creepy but cute guy will be making his debut at SDCC.
Decided to do a little more work on my Swamp Thing sketch from yesterday. He'll make his debut @comic_con next month. @SD_Comic_Con @procreate @dcuswampthing @dc_collectibles @dccomics #swampthing #comicart #art #artist #dccomics #sketch #doodle #sdcc2019 #sdcc #uminga pic.twitter.com/aQsTFvCjsI

— Chris Uminga (@Uminga720) June 17, 2019
#SDCC2019 ! I'll be there at Allen Spiegel's Booth and the Scholastic Booth with DUGOUT Friday-Sunday. @AllenSpiegel @Scholastic @GraphixBooks pic.twitter.com/wWjFHAYkqo

— Scott Morse (@crazymorse) June 17, 2019
#SDCC2019 I think I'll open up for commissions at the con this year, Friday-Sunday. Ball point pen drawings like this. Who'd be down for that? Con-only… pic.twitter.com/tRp8j0Z9PN

— Scott Morse (@crazymorse) June 17, 2019
We've got so much awesome Patrick Ballesteros goodness coming for you this week, and you don't even know it. However, for those still waiting to hear back from his commissions list — he's said he should know by the first week of July if he can take on any more slots.
Have a "Fantastic" day! If it helps I'll be revealing 2 #sdcc exclusives this week! Also, for those asking my commission list is closed for now, if who have emailed & not heard back yet there is a waitlist which you are on. 1st week of July I'll know if I can open up spots. Thx! pic.twitter.com/wuaGO0uoQA

— Patrick Ballesteros SDCC DD-08 (@PatrickBallest) June 17, 2019
The Comic Book Legal Defense Fund's annual art auction will return to San Diego Comic-Con this year — keep an eye out for details on it soon.
Our art auction will return this year at SDCC! Registration starts in July.

— Comic Book Legal Defense Fund (@CBLDF) June 17, 2019
Storm King Comics will have copies of The Standoff trade paperback at Booth #2205.
The Standoff trade paperback drops this Wednesday the 19th! Check it out and come visit us at SDCC booth 2205! pic.twitter.com/8B6BBoyYFZ

— Storm King Comics (@stormkingcomics) June 17, 2019
Looking for a commission for SDCC? Well, you should start with our Commissions List — but you should also check out Peter V Nguyen, who is opening some slots for the con.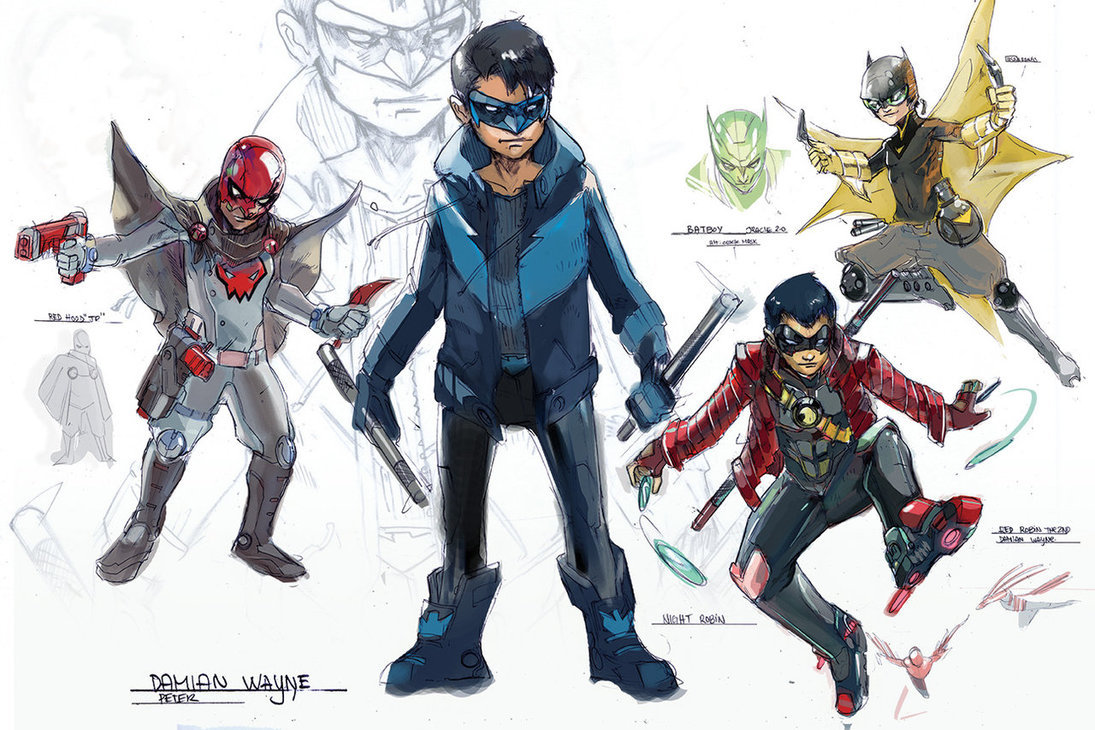 Stay tuned for this year's full Fat Rabbit Farms exclusives, but for now, take a peek at these adorable Babee in Marvel cosplay they've been teasing. New Marvel Babee plush on the way, perhaps?
https://www.instagram.com/p/By0vUJVlVeb/
https://www.instagram.com/p/By1cf1sl9Gd/
Fear not, fans of Skybound. The team has been working on on some great items, which they'll debut — you guessed it — soon.
I know we've been quiet on the SDCC front. Don't fear. We've got some great things in the works. More soon. #SDCC2019

— Shawn Kirkham (@BigClutch) June 18, 2019
https://twitter.com/EvilTed40/status/1140718777589329920?s=19
Want to find toy company Jazwares at SDCC? Then head to Booth #3513.
#ComicCon, here we come! We're packing up tons of fun and heading to #SDCC. Will we see you there?
👉Booth #3513👈 pic.twitter.com/eEPJCXHFAb

— Jazwares (@Jazwares) June 18, 2019
Anything we missed? Anyone you're particularly excited to see? Let us know in the comments, drop us a line, or tweet us at @SD_Comic_Con.