The Orville Experience looks to be sweeping this year's Shruggie Awards for Best Offsite, but for me, it's NBC who won the San Diego Comic-Con offsite game — thanks in large part to Brooklyn Nine-Nine.
We loved last year's The Good Place activation, which was equal parts zany and interactive (plus, free foam shrimp swag!!), but it also meant NBC had to somehow find a way to top themselves this year. They did so with not one, but three offerings — The Good Place Interdimensional Hole of Pancakes, which took over maryjane's at the Hard Rock and featured fun commentary (if you could hear it) from Marc Evan Jackson; Super7's Cloud 9 store, also at the Hard Rock; and the crown jewel, the Brooklyn Nine-Nine activation.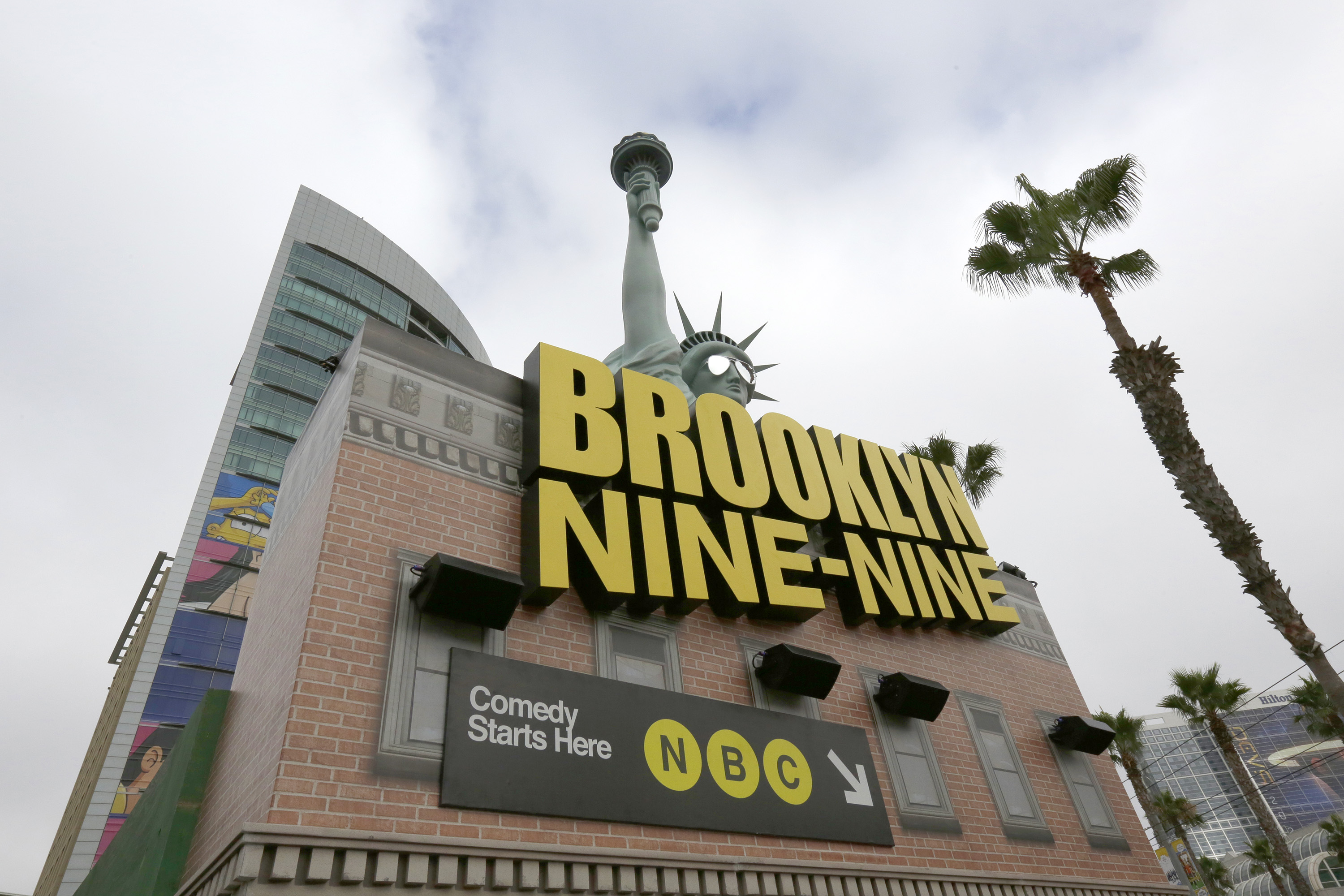 Here, you got to join the "Nine-Nine", by stepping foot into the precinct. There were two stages to the activation, to help filter people through faster (smart!), and to keep the fun going a bit longer. In the first stage, you're one of the new recruits at the 99th precinct, where an "officer" warmed you up for the fun to come.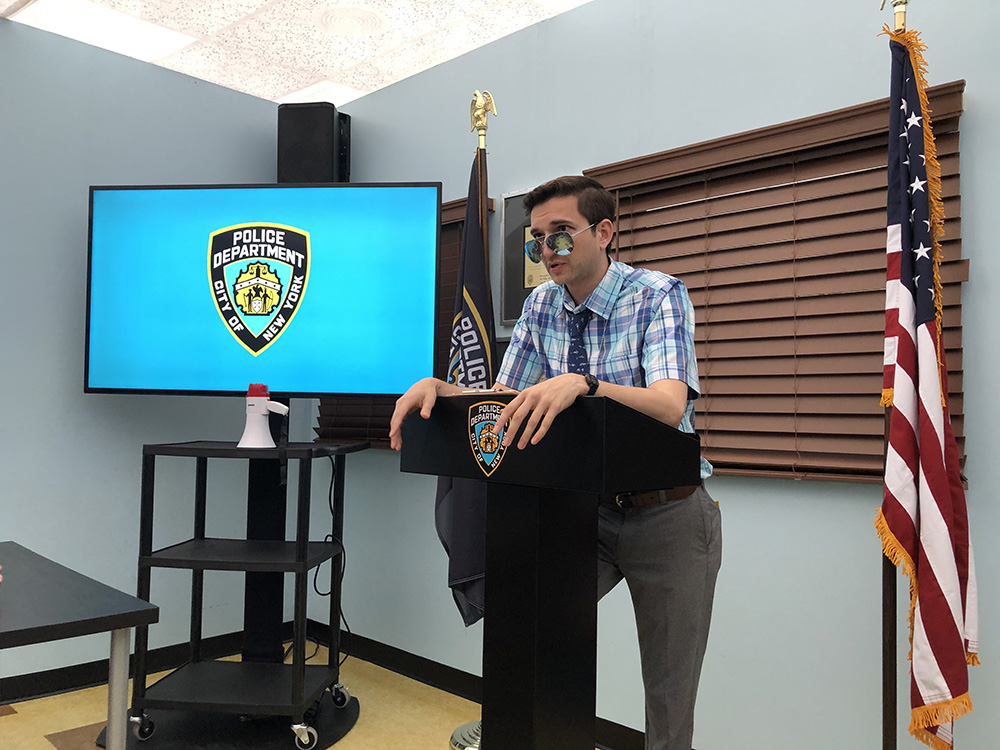 There were lots of fun nods to the show throughout even this classroom-like setting, with a board full of "heist" rules and "Comic-Con Codenames" — and of course, a video from some of the cast members, including Andy Samberg as Jake Peralta (dressed as Jon Snow), Terry Crews as Terry Jeffords, and Joe Lo Truglio as Charles Boyle (dressed as Pikachu).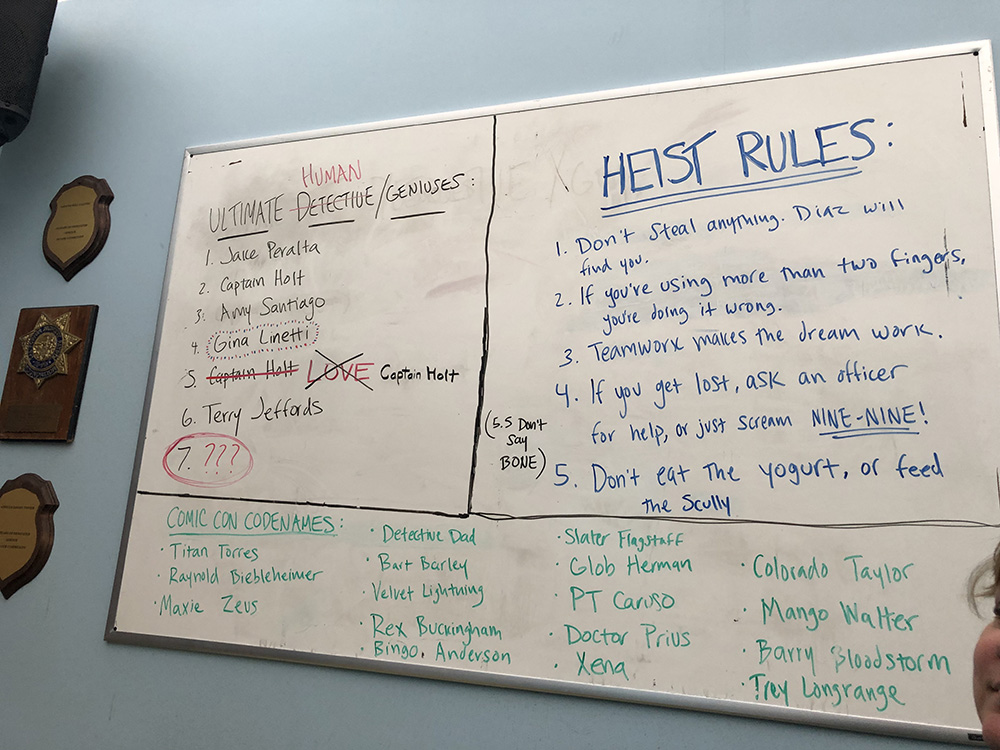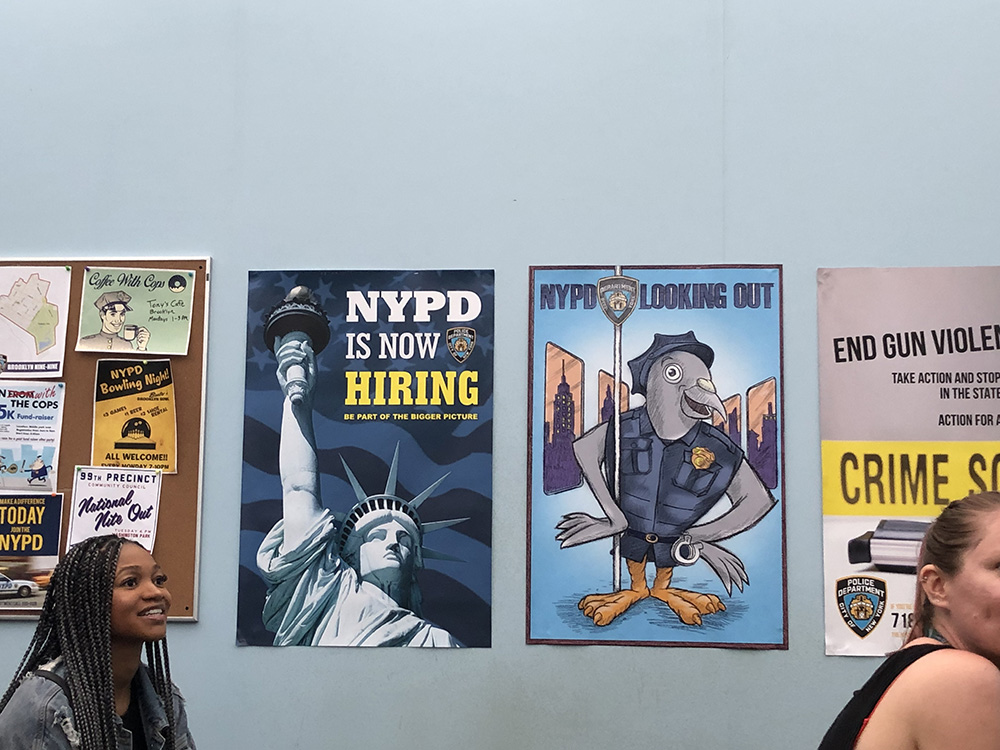 After the initial warm-up, you were quickly grouped into teams, and sent into the main event — the actual precinct. Set up like the precinct in the show, this area featured desks (with lots of fun props) for all of your favorite characters from the series, as well as other fun nods and set dressing for those who were looking (we adored the "Suspects" board).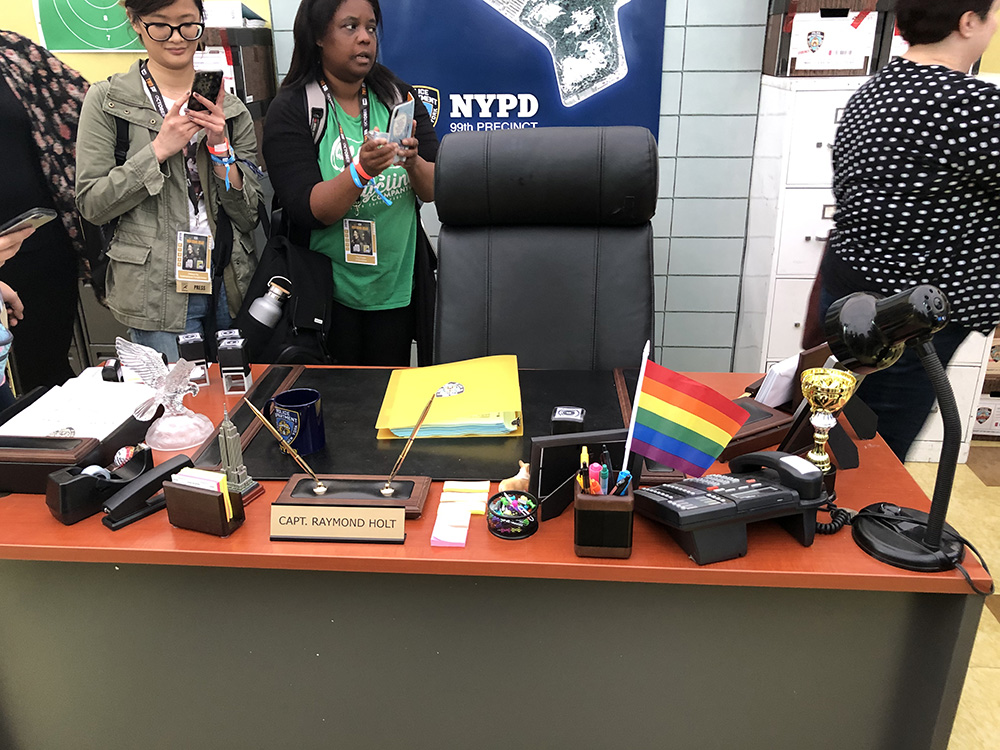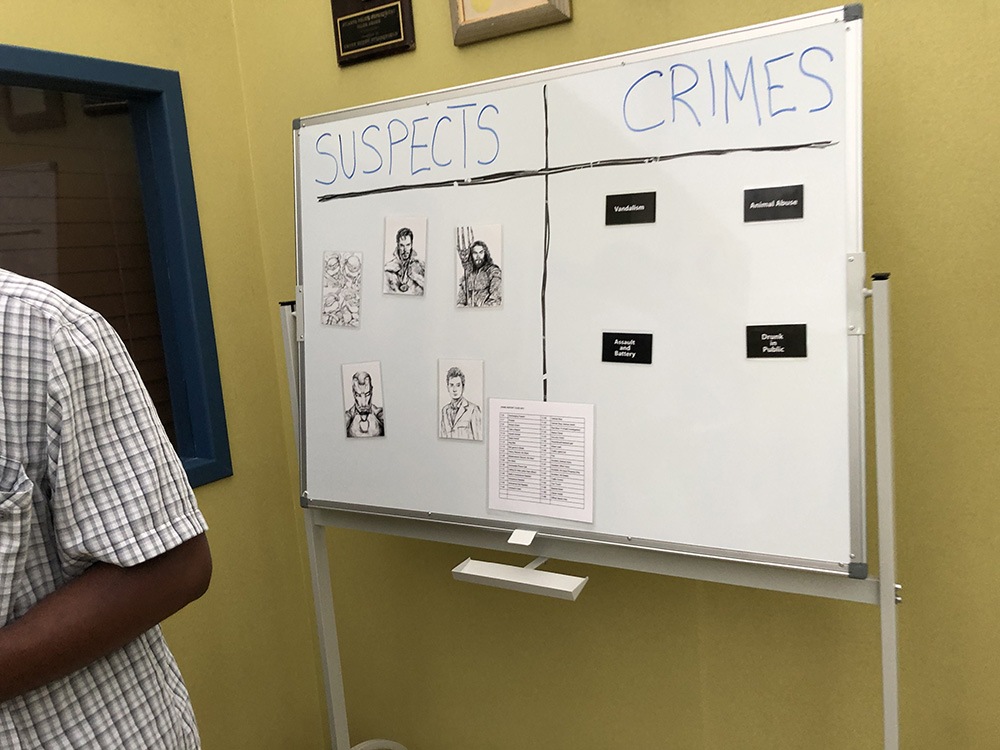 Each group was further split up, and assigned "tasks" to complete, such as decoding a stack of coffee cups of Terry's desk (which spelled out "Don't Touch Terry's Yogurt"), defusing a bomb at Jake's desk (which winded up involving the words BOOBS, of course), or trying to find the correct frozen lasagna from Hitchcock and Scully's stash.
This was the real joy of the activation, as it meant everyone — whether you watched the show or not — got to immediately have something to do as the activation basically transformed into escape-room-like-tasks. And for fans of the series, just being on the "set" was thrilling, but it's nice the tasks were still very in character to Brooklyn Nine-Nine.
Plus, everyone got to do something different as each group only did two tasks, which meant you theoretically could have gone through more than once and had a completely difference experience, or that you and your friends who went through at the same time could have different stories and memories to share after.
This is the kind of offsite we personally love at Comic-Con. Yes, the lines were long, but they were able to filter people in relatively quickly (thanks in part to the two different "rooms") — and once you made it inside, it was so fun that you mostly didn't mind the wait. It was interactive, but short enough that the lines weren't ten hours long — and for fans of the series, a delight from start to finish.
Plus, at the end, you got some cool swag, in the form of a Brooklyn Nine-Nine pin.