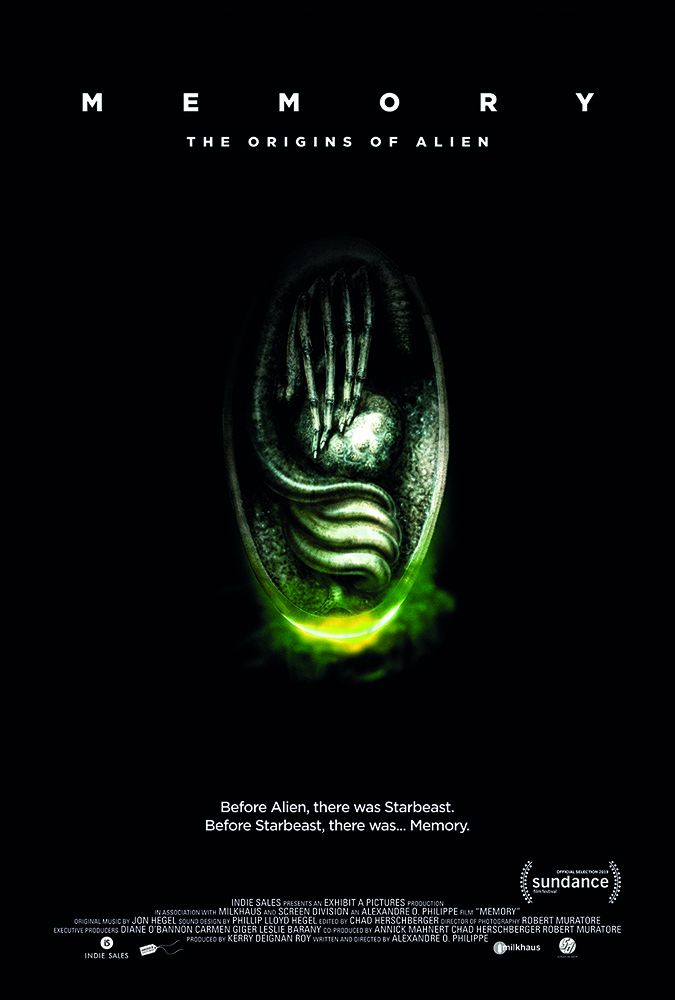 There are a lot of panels on the programming schedule for San Diego Comic-Con 2019, and it can be easy to overlook some hidden gems.
2019 is a big year for anniversaries — both Comic-Con International and the San Diego Convention Center are celebrating big ones this year — but it's also the 40th anniversary of 1979's classic Alien. The beloved film will get a closer look on Thursday, July 18 at 7:15PM with "Fans Celebrating 40 Years of Alien" in Room 6BCF.
Attendees at the panel will experience a deep dive into the origins of both the film and its fandom through the eyes of Memory: The Origins of Alien, an upcoming feature documentary about the lasting power of Ridley Scott's masterpiece.
Documentary director Alexandre O. Philippe (The People vs. George Lucas), as well as producer Diane O'Bannon, writer Will Linn, and David Baxter of Legion M, will be on hand to discuss the documentary and how the Alien fandom and love for the film still thrives 40 years later. They also promise "special guests" — and a chance to see the trailer debut for Memory: The Origins of Alien documentary.