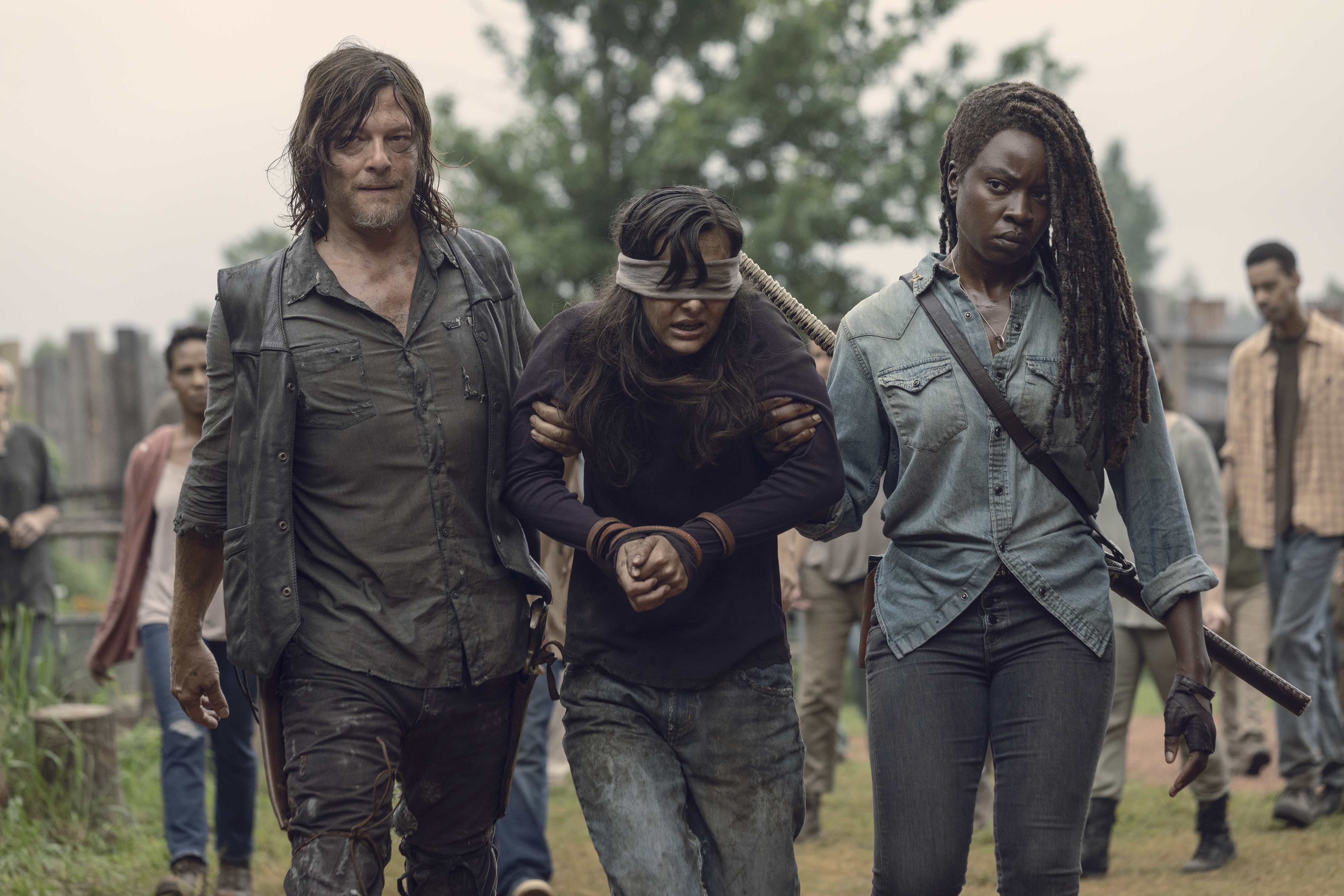 Two of the longest Hall H mainstays – The Walking Dead and sister series Fear The Walking Dead — will be shambling back to Comic-Con next month.
Skybound revealed that the two series will be holding panels again this year, set for Friday in Hall H. While the exact time is still TBA, the two panels are usually held back-to-back.
There's also no word yet on which cast members will be in attendance — but last year's The Walking Dead panel included Andrew Lincoln, Norman Reedus, Danai Gurira, and Jeffrey Dean Morgan, alongside producers — and you can probably expect all but Lincoln to return. They also have a long history of debuting the new trailer at Comic-Con, so you can probably expect your first peek at season ten.
For Fear The Walking Dead, last year's panel included cast members Alycia Debnam-Carey, Colman Domingo, Lennie James, Danay Garcia, Jenna Elfman, Maggie Grace, and Garret Dillahunt — and you can probably expect just as stacked of a panel in 2019.
[UPDATE #2]
AMC will also be accepting food donations for Feeding San Diego, at DeadQuarters. On Thursday-Sunday, those who donate wither food or a monetary donation, may receive an exclusive Hilltop Token (while supplies last) which can unlock discounts from local businesses (find the full list here). Additionally, fans will have a chance to win a ticket to a signing for Fear the Walking Dead and The Walking Dead.
You can donate:
Canned Fruit (in natural juices)
Canned Vegetables (in water)
Canned Tuna and Chicken (in water)
Peanut butter
Whole grain oats
Whole grain pasta
Dry beans
Canned beans (low sodium)
Canned soup
Whole grain cereal
No glass items, please
[UPDATE]
For those who have wondering how to attend The Walking Dead autograph session this year since AMC doesn't have a booth — The Walking Dead: Our World game gave an answer: Head to DeadQuarters, where you could win a chance.
https://www.instagram.com/p/Bz3OaTEngCt/