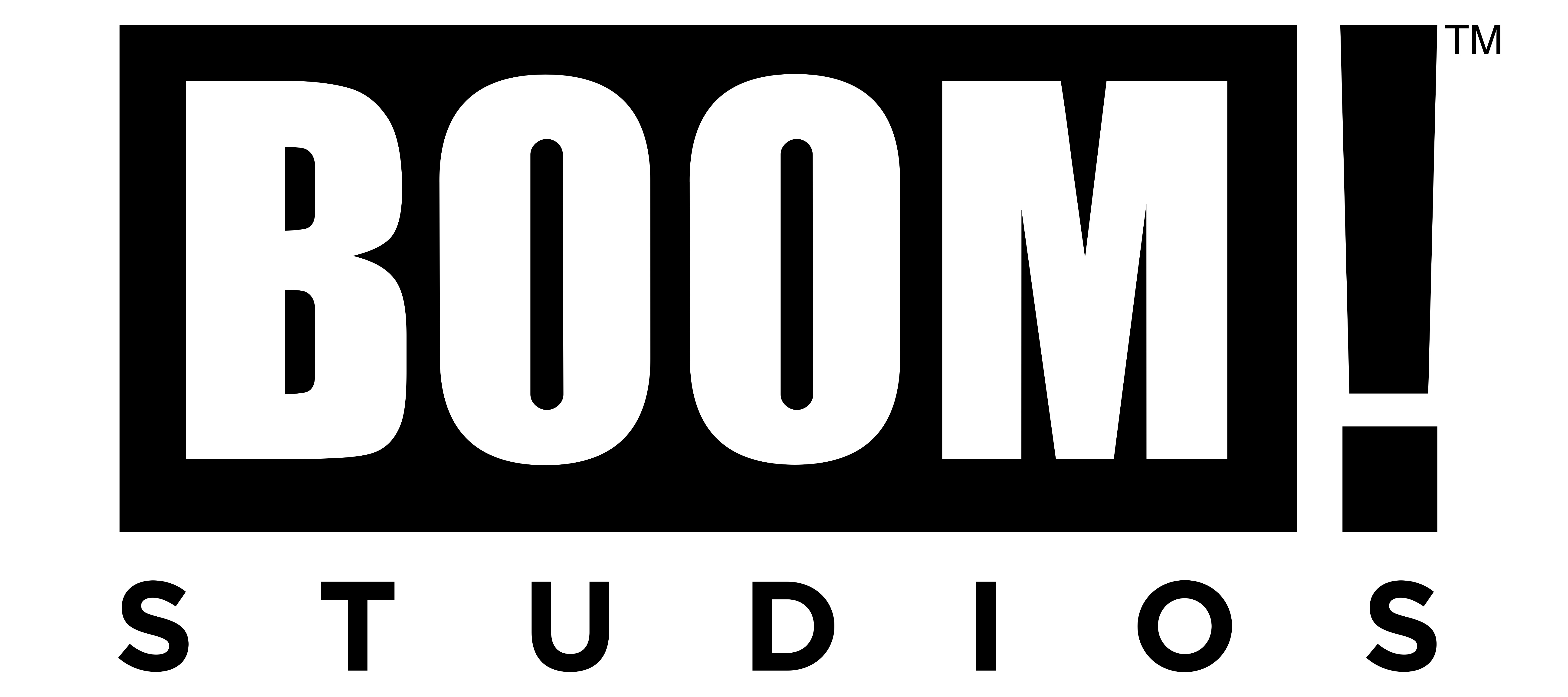 First, for those asking: Yes, WonderCon Anaheim 2020 is currently still happening. Although many creators, artists, and exhibitors have currently pulled out of Emerald City Comic Con (although that convention is at present still happening), WonderCon is (at least for now) a different beast. In a recent article to TVLine, a Comic-Con International spokesman told the outlet that they are "working with local officials as it pertains to the COVID-19 situation and continue[sic] to monitor developments closely" for both WonderCon Anaheim and San Diego Comic-Con 2020. Any updates likely won't happen for a few more weeks. Until then, we urge you to stay calm, but also to make any decisions that make sense for you.
So, for now, it's business as usual. Which means we can still get excited about updates like this one, from BOOM! Studios, who unveiled their panel and signings schedule. You can catch BOOM! at Booth #1209 all week, as well as in various panels, with several creators and actors including Power Rangers cast, Brian Azzarello, Carly Usdin, Ryan Parrott, and more.
There will also be exclusives, including this Faithless II variant cover with cover art by María Llovet. According to Comic Book Resources, who revealed the cover, the cardstock cover exclusive is limited to 100 copies, with a purchase limit of one per person. It will retail for $100.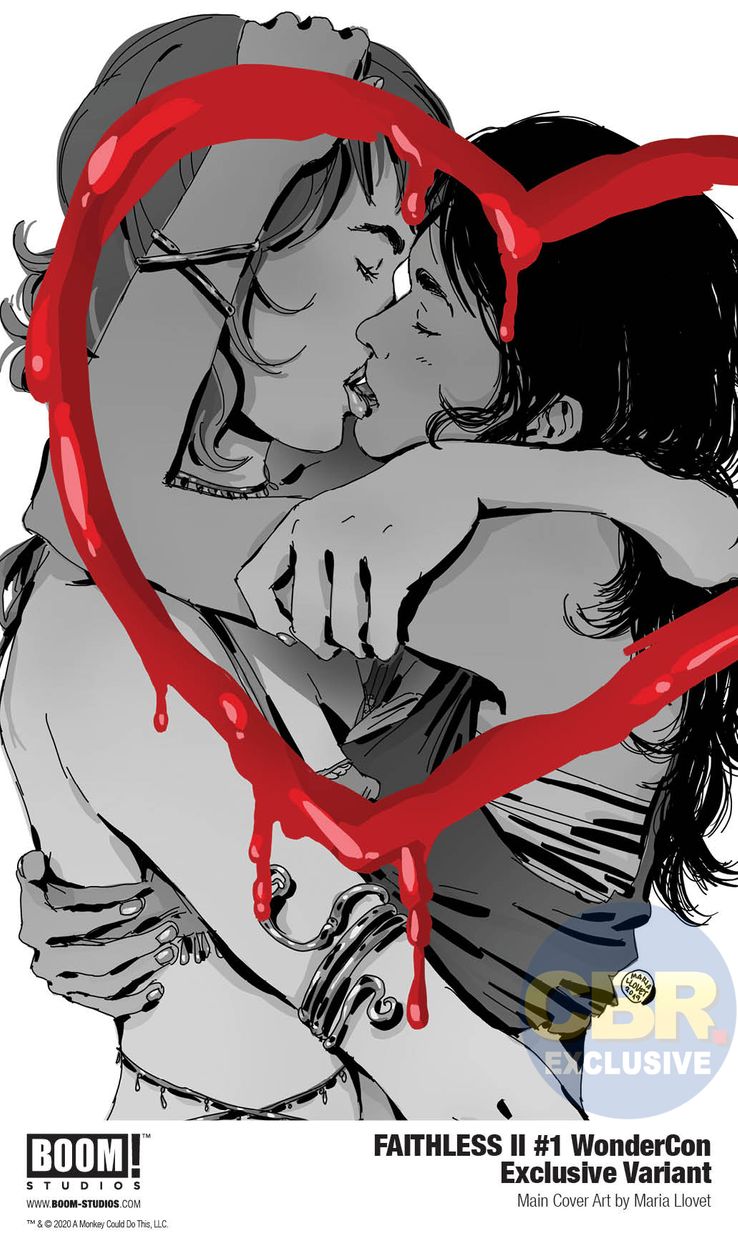 Now, let's take a gander at their panel schedule:
Saturday, April 11th
BOOM! STUDIOS: DISCOVER YOURS (11:00AM-12:00PM, Room 207)
This is THE panel for your first look at exclusive news, previews and more about some of 2020's biggest new comics and returning favorites! Discover your new comic book obsession with a star-studded panel including Brian Azzarello (Faithless), Carly Usdin (Heavy Vinyl, The Avant-Guards), Noah Hayes (The Avant-Guards), Ryan Parrott (Mighty Morphin Power Rangers, Go Go Power Rangers), Sina Grace (Go Go Power Rangers), Nicole Andelfinger (A Thief Among The Trees: An Ember in The Ashes Graphic Novel) and Matt Gagnon (Editor-in-Chief, BOOM! Studios) as they discuss the diverse imprints of BOOM! Studios, Archaia, BOOM! Box and KaBOOM!, with a limited edition comic book featuring an exclusive variant cover – and more surprises – for everyone in the audience. Moderated by Filip Sablik (President, Publishing & Marketing, BOOM! Studios).
You can also catch BOOM! at Booth #1209 all week for celebrity and creator appearances and signings, including:
Friday, April 10th
11:00 AM-12:50 AM Power Rangers signing with actor Jack Guzman (Power Rangers Wild Force)
1:00 PM-2:50 PM Power Rangers signing with actors Cameron Jebo (Power Rangers Super MegaForce) and Ciara Hannah (Power Rangers Super MegaForce)
3:00-4:50 PM Power Rangers signing with actors Brennan Mejia (Power Rangers Dino Charge), Claire Blackwelder (Power Rangers Dino Charge), Davi Santos (Power Rangers Dino Charge)
5:00-6:50 PM Power Rangers signing with actor William Shewfelt (Power Rangers Ninja Steel) and Caleb Bendit (Power Rangers Ninja Steel)
Saturday, April 11th
12:15 PM-1:50 PM Faithless II signing with writer Brian Azzarello
1:30 PM-2:20 PM Power Rangers signing with writers Ryan Parrott and Sina Grace
2:30 PM-3:20 PM The Avant-Guards signing with writer Carly Usdin and artist Noah Hayes
3:30 PM-4:20 PM A Thief Among The Trees: An Ember in The Ashes Graphic Novel signing with writer Nicole Andelfinger
4:30 PM-5:20 PM Faithless II signing with writer Brian Azzarello
Sunday, April 12th
11:00-4:50 PM Power Rangers signing with actors Blake Foster (Power Rangers Turbo) and Michael Copon (Power Rangers Time Force)