Flat Bonnie, the maker of adorable plush, had big plans for WonderCon — but in light of the indefinite postponement, they're bringing their exclusive to WonderCon Online.
Now that we're all going to be binge-watching our favorite TV shows and spending a lot more time online, Flat Bonnie thinks you need a companion — which is why her WonderCon Online exclusive is Binge-Watching Flat Bonnie plush. This 12″ hand-made plush comes with a magnetic drink cup, warm snuggie, and adoption certificate.
It retails for $45, and you can order it online now.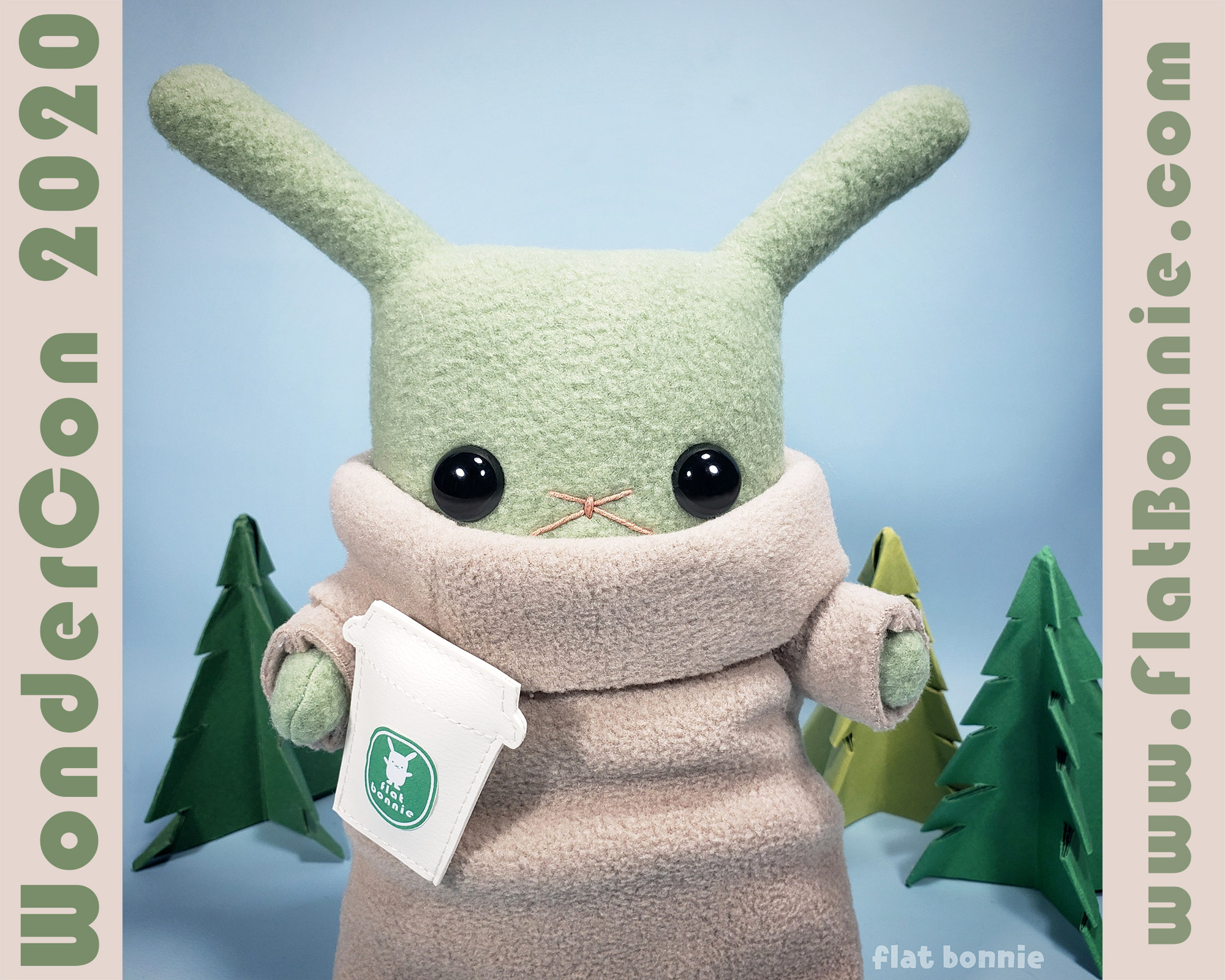 You can also find our list of artists who would have been at WonderCon, including where to find them online with their social media, websites, and stores, at our WonderCon Online Artists Alley listing.