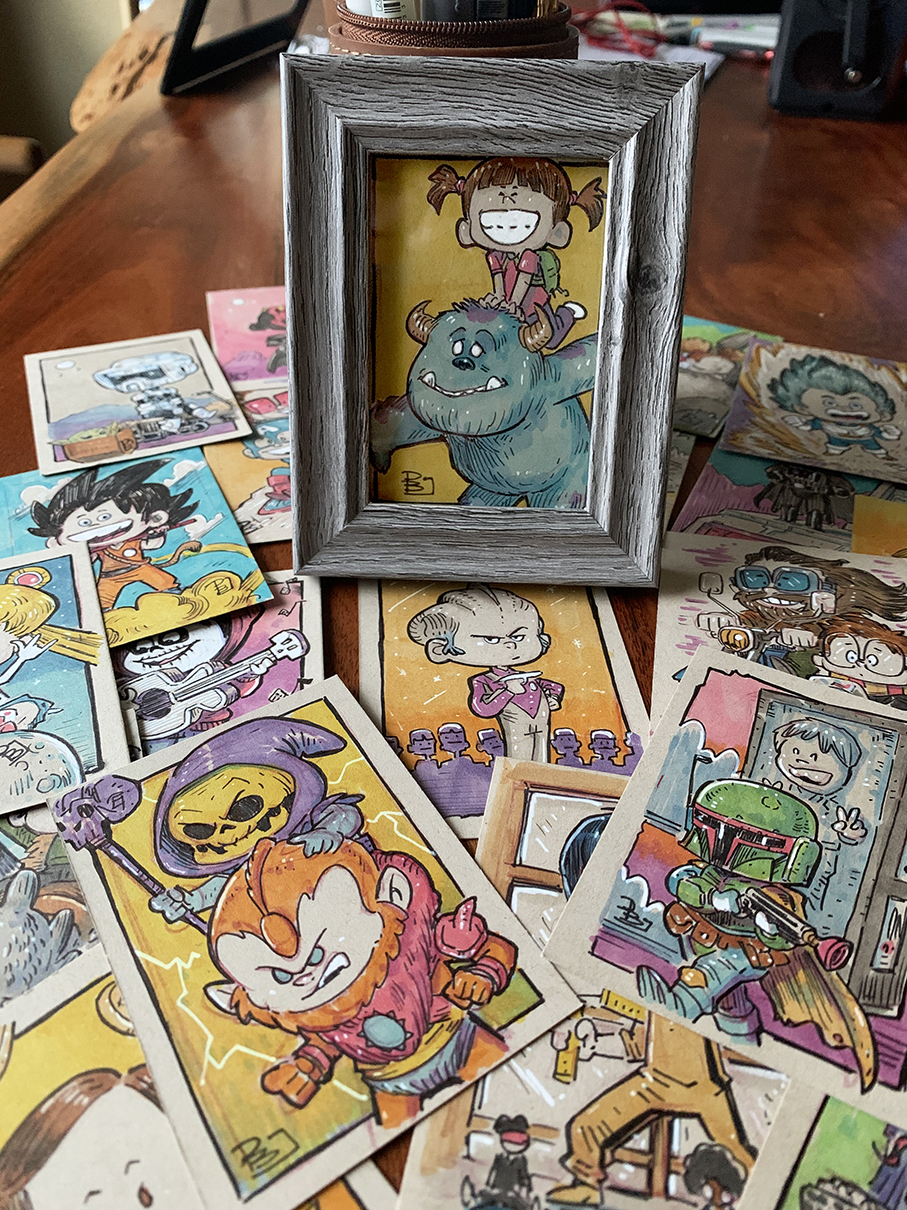 WonderCon may not be happening this spring, but artists and vendors are busy still bringing you amazing merch and artwork, and we've even got something cool up on our own sleeves (but more on that later).
One of our favorite artists, Patrick Ballesteros, is bringing his mini-originals straight to you. While normally you would have to rush to his booth each morning to try to score one of the mini original pieces of artwork, now you'll have to battle it out in a digital battlefield instead.
There will be two sales for the Mini Originals, taking place on:
Tuesday, March 31 at 10AM PT
Friday, April 10 at 10AM PT
25 different originals will be available or each date on Patrick's webstore, and come signed and framed for $50 each (plus tax and shipping). In order to snag one, you'll have to follow his guidelines:
Only ONE (1) PER CUSTOMER at checkout.
2. You cannot add other merchandise to the mini-original order as these will be individually wrapped and shipped.
3. To keep things fair please follow these guidelines otherwise your order will be cancelled and refunded.
Keep an eye on Patrick's social (and our site) for a preview of which originals will be available for each date.