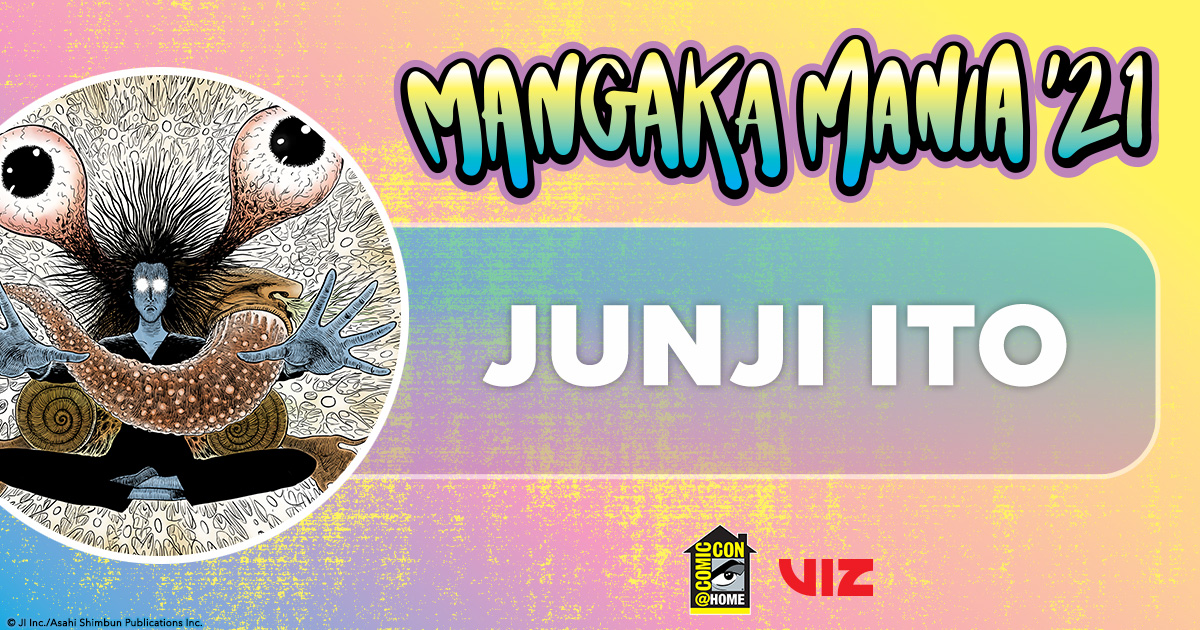 VIZ is shining the spotlighting on Eisner Award-winning master of horror, Junji Ito, with a panel that will be available to view during [email protected] on July 24 at 3pm PT. Ito will be discussing his new release, Sensor, due out in August.
But this won't just be a simple Zoom chat, you'll get to watch as Ito illustrates a one-of-a-kind shikishi, and art board illustration, that will then be given away to one lucky fan.
For a chance to win you'll have to visit the Junji Ito page on the VIZ website and "favorite" it. You'll need a VIZ account to do so, which is simple and free to create.  If you are already a VIZ member and have favorited the Junji Ito's page, you are automatically entered to win. All the terms and conditions can be found here.