It's time for another edition of Under the Dinner Table, and today's edition has plenty of mouth-watering teases to really get you excited. If you're hungry to give back, there's no better weekend than Thanksgiving — and we're glad to see that the San Diego Blood Bank and Comic-Con will once again be teaming up for a blood drive. If your tastes run more towards fun sci-fi TV series, actress Gigi Edgley will be in attendance. Have more of a hankering for comics? We've got news of creator Frank Miller. Also on the menu is a fun sci-fi RPG, panel and exhibitor news, cosplay, and more.
Here's a look at the news you might have missed:
Into the Mother Lands RPG, a sci-fi Twitch RPG led by a team of entirely black and POC developers, cast, and crew, will be doing a live show on Saturday, November 27 at 1PM in Room 6CF. Stop by for what's sure to be a fun time!
We're very pleased to announce that we'll be at #SDCCSpecialEdition with a live show of #MotherLandsRPG w/Storyteller @DMJazzyHands, along with @BDaveWalters @cypheroftyr @markeiamccarty & @GabeJamesGames

We're bringing Vutuoa to San Diego y'all! See you next month! pic.twitter.com/Pb0OR617bV

— Mother Lands RPG @ SDCC Special Edition (@MotherlandsRPG) October 22, 2021
While the jury is still out on just how much Hollywood presence will be at November's convention, that certainly doesn't mean you won't find any stars. Actress Gigi Edgley, perhaps best known for her work on Farscape, lists Comic-Con Special Edition among her convention appearances for this year.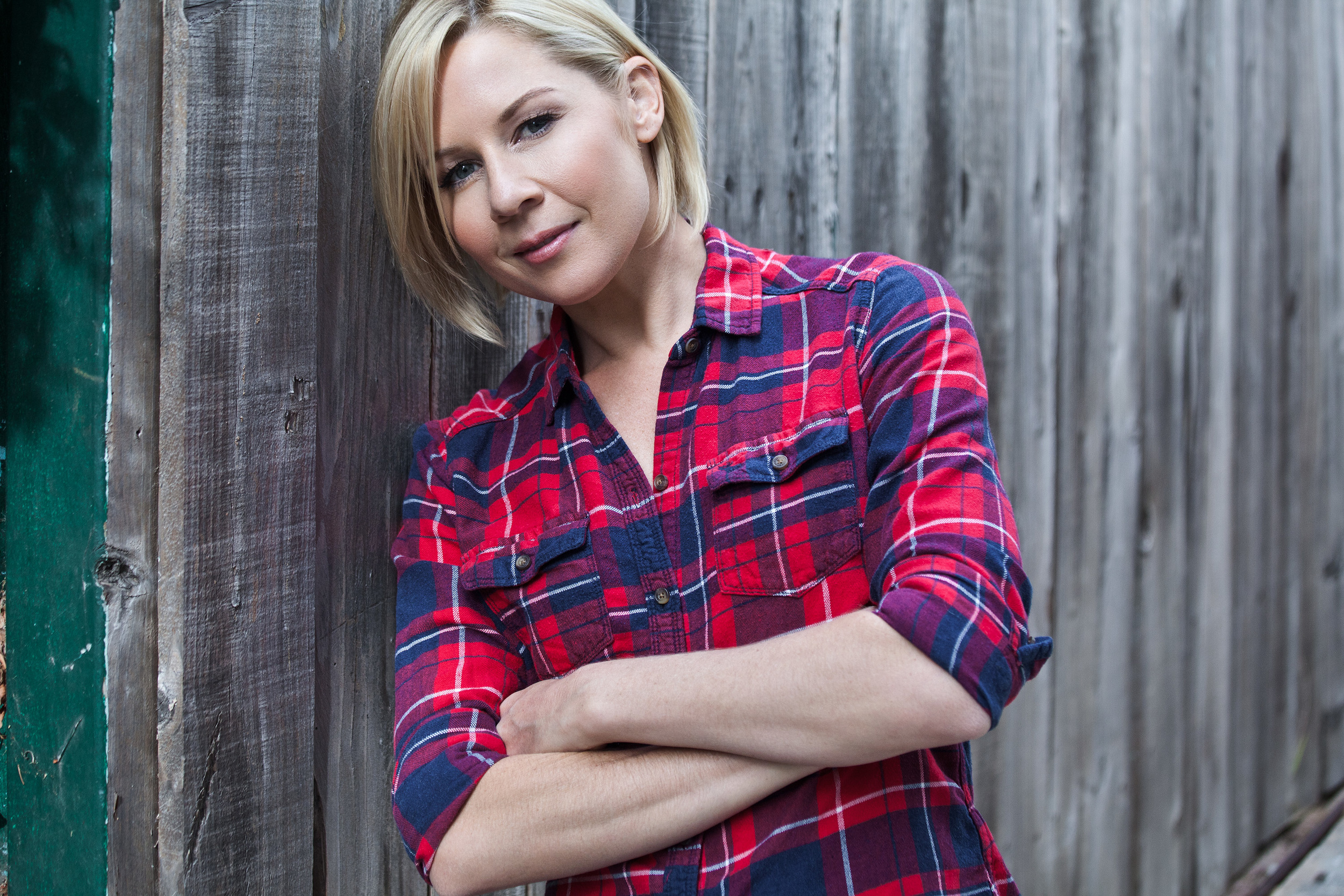 The Dojo District, a visual production company which aims to highlight POC content creators with a focus on anime, will be hosting a panel at Comic-Con Special Edition, with more details to be announced soon.
The Dojo District is heading to COMICON WUTT. Special shout-out to @GuaranteedWin for her hard work. Details on our panel coming soon. Go sign up on our mailing list https://t.co/cc0iAc1S5L pic.twitter.com/SAc4lXRDD3

— The Dojo District (@atsdojo) October 17, 2021
Are you all about that Star Wars Samurai Universe? Then keep an eye out for details on a panel on that very subject, hosted by the cosplayer Dude Vader.
Dude Vader will be moderating the "Star Wars Samurai Universe" panel at San Diego Comic Con Special Edition. pic.twitter.com/qW5Z86Y7Xm

— Christopher Canole (@DudeVaderCanole) September 25, 2021
If you'd like your own Star Wars Samurai cosplay featured during the panel, you can head to Facebook to leave your image in the comments.
While we mentioned in a previous UTDT that creator and showrunner Allisson Lockhart would be on a panel at the November con, we now have some details. She will be speaking on her animated series Battle of the Bands, being a female showrunner, and making music in animated works.
Still in huge disbelief that I'll be talking on a panel about @BotbCartoon , being a female showrunner / creator, and animation & music at @Comic_Con
😱😱😱
Little nerd dreams come true~ it's official pic.twitter.com/hFydJQlh1r

— Allissoon Lockhart 🥁🎸⚔️🔥⚡️ (@TheCelticTampon) October 19, 2021
This one's for the kids (and those of us who are still kids in our heart)! Animator and artist Dani Bowman and the DaniMation Team of Students with Autism will be bringing their animated film The Home Office to screen at the San Diego International Children's Film Festival during the con.
View this post on Instagram
If you've got a little bundle of joy on the way but can't decide on a name, author Scott Rubin will be exhibiting at the convention and his book Naming Your Little Geek might be just what you need.
Comic-Con Special Edition, here I come! I'll have a table there with my book, and I've got some other fun things in the works as well. Who else will be there for the first Comic-Con in San Diego since 2019? pic.twitter.com/rRWMukWZ5J

— 🎃Scott BOO-bin🎃, Author & Twitch Dad (@norsemeat) October 20, 2021
You can be a true superhero at Comic-Con Special Edition and give blood! The San Diego Blood Bank and Comic-Con International are once again teaming up for the Robert A. Heinlein Blood Drive, to be held at the Marriott Marquis San Diego Marina on Friday, November 26; Saturday, November 27; and Sunday, November 28; daily from 9AM-6PM (9AM-3:30PM on Sunday). You can pre-schedule your timeslot now, and in the past, you've also received a special t-shirt for donating.

Being excited about your job? Can't relate. Being excited about your FFXIV job? Well, that's different! Artist Ollybits will have Final Fantasy XIV job emblems available at the convention.
Calling all Warriors of Light! #FFXIV job emblems are available at my website and at SDCC in November! See you in Endwalker! #pixelart #FFXIVART #smallbusiness pic.twitter.com/0bZiObEdog

— Ollybits (Olivia) ➡️ SDCC SE 2021 (@ollybits) October 20, 2021
LA-based artist Brett Bennett, also known as BrettsArtWorld, will be exhibiting for the first time at a CCI convention. Welcome, Brett!
View this post on Instagram
Also joining the "first-time CCI exhibitors" list is digital artist and colorist Jay Peralta, also known as Atra Messor Art. You can find him and his work in Artist Alley this November.
View this post on Instagram
Award-winning creator Frank Miller will be making an appearance at the convention, as NFT collectibles company 0N1 Force confirmed he will be on their panel, "The ABC's of NFTs" along with Jason Brink (President of Blockchain for Gala Games), Lady PheOnix (Beeple Talent Manager and Founder of Club Crypto Basel), Rob Prior (Pop Artist and Performance Painter) and Jeff Hamilton (Celebrity Designer and Creator). You can find more information on 0N1's other Comic-Con Special Edition activities, including a NFT pop-up gallery, if that's your jam over on Medium.
0N1 Force, today we join the ranks of heroes! 🦸‍♂️🦸

We are proud to announce our involvement in this year's @Comic_Con including panel discussion, pop-up NFT gallery, after parties and more! 💥

Learn more at https://t.co/I3UfKPSqM8
We can't wait to see you all there! # 0N1Force pic.twitter.com/lfd70c0U6U

— 0N1 Force (@0n1Force) October 20, 2021
View this post on Instagram
Hero Within reassured fans that they will have new exclusives for the November con, and to stay tuned for more information.
We've been asked about any new enamel pins for this year- don't worry, we have a couple of fun Comic-Con Special Edition Exclusives in the works. Stay tuned!#CCSE #SDCC pic.twitter.com/MSPSDT62TG

— Hero Within (@HeroWithinInc) October 20, 2021
Anything we missed? Let us know in the comments, drop us a line, or tweet us at @SD_Comic_Con.