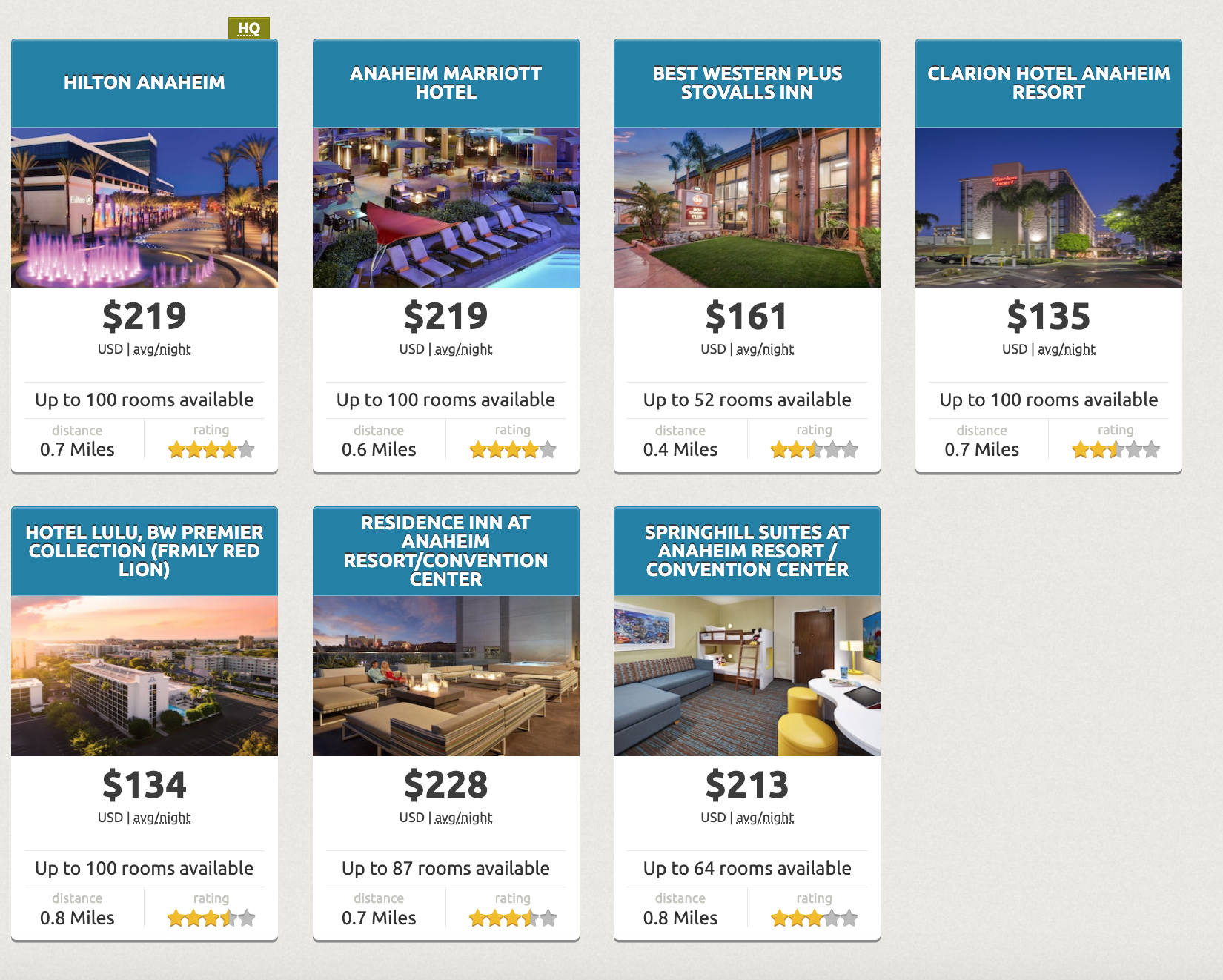 It's been two very long years since we've been able to say this, but: WonderCon Anaheim hotels are now available.
Badges are still not available for the April 1-3, 2022 convention (but if they suddenly drop, we will update this post). However, WonderCon hotels are now available to be booked!
You can choose from seven hotels available at a special discounted rate through Comic-Con International and onPeak. Prices range from $134/night at the Hotel Lulu (formerly the Red Lion), up to $228/night at the Residence Inn at Anaheim Resort/Convention Center.
In order to book a room at the special con rate, simply visit CCI's Wondercon Anaheim Hotels page and continue on to onPeak's website. First night deposit is required in order to reserve a room, but the deposit is refundable through March 7, 2022.
All reservations must be received by March 27, 2022.
[UPDATE March 10]
New this year, as an incentive to get more folks to book hotels, Comic-Con International will be giving away four sets of 4-day badges to San Diego Comic-Con 2022 to those who book a hotel through the onPeak WonderCon system. The winners will be chosen randomly.
So if you don't have a badge to SDCC 2022 and you're thinking about staying at a WonderCon hotel — CCI has sweetened the pot.
Will you be booking a WonderCon hotel through onPeak? Let us know in the comments.