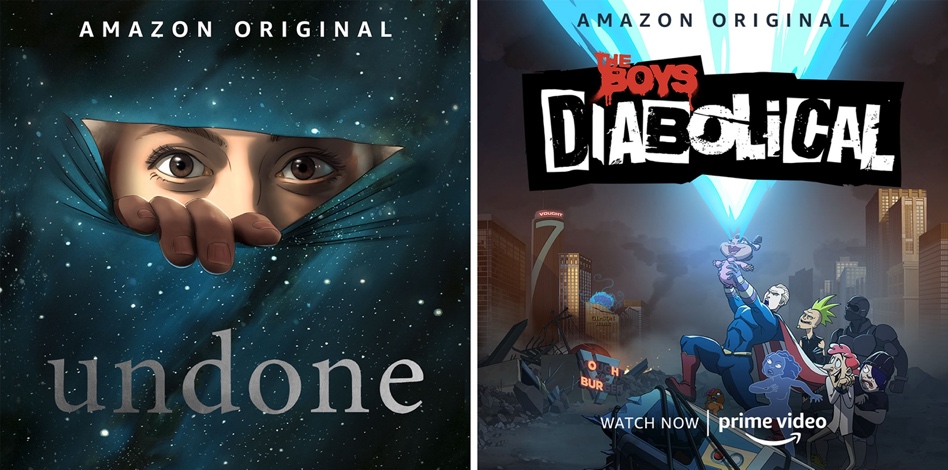 Amazon and their Prime Video service are heading to WonderCon this year, with talent, exclusive content, and more for two of their series.
You can catch Undone at WonderCon ahead of its April 22 second season premiere. The series, an adult animated psychological comedy-drama, explores the elastic nature of realty through its central character, Alma, following a nearly fatal car accident.
On hand will be series stars Rosa Salazar (Alita: Battle Angel), Angelique Cabral (Life in Pieces), and Constance Marie (With Love), along with co-creator/executive producer Kate Purdy, for a Q&A and "exclusive asset drop" at a 4PM-5PM PT panel on Saturday, April 2 in North 200A.
That will be followed shortly by a panel for The Boys Presents: Diabolical, the hit animated anthology series set in the universe of fan-favorite The Boys. The panel will be an in-depth look behind the scenes of the series, with executive producer Simon Racioppa (Invincible, The Dark Crystal: Age of Resistance) and supervising director Giancarlo Volpe (The Dragon Prince, Avatar: The Last Airbender) present for a Q&A. The panel will be Saturday, April 2 from 5pm-6pm PT in North 200A.