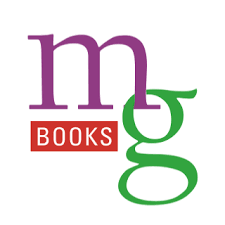 Mysterious Galaxy Bookstore, San Diego's premiere bookstore, has announced a blockbuster slate of signings in honor of WonderCon. With dozens of author signings, there is sure to be something for every book lover in attendance. 
All signings will take place in the Author Signing Area, across from their booth (#175), in Hall A.
Readers should please note some signings have limitations and may require purchase of a book. Most of the signings are following author panels so times could vary. Please check their booth for any changes, requirements or with any questions. 
Friday, April 1
3:15 – 4:00
Zabé Ellor      (May The Best Man Win)
Carly Heath     (The Reckless Kind)
Naz Kutub     (The Loophole) 
Emery Lee     (Meet Cute Diary)
Alexandra Overy    (These Feathered Flames)
Sonora Reyes     (The Lesbiana's Guide To Catholic School)
3:45 – 4:30
Mary Pearson     (Dance of thieves)
Lizz Huerta     (The Lost Dreamer)
Aminah Mae Safi     (Travelers Along the Way)
Adalyn Grace    (All the Stars and Teeth)
4:45 – 5:30
Sarah Kuhn    (I love you So Mochi)
Jenn Fujikawa    (Life Day CookBook)
Javier Grillo-Marxuach     (The Dark Crystal: Age of Resistance)
5:15 – 6:00
Shannon Hale     (Pretty Perfect Kitty-Corn)
Saturday, April 2
11:15 – 12:00
Ryka Aoki     (Light From Uncommon Stars)
Lizz Huerta    (Lost Dreamer)
Jordan Ifueko    (Raybearer)
Sarah Kuhn     (Hollywood Heroine)
Aminah Mae Safi    (Traverlers Along the Way)
12:15 – 1:00
Michael A. Stackpole    (Rogue Squadron: Star Wars Legends)
Skottie Young    (The Me You Love in the Dark)
Amy Chu    (Poison Ivy)
Michael Cho    (Ultraman Vol. 1: The Rise of Ultraman) 
Becky Cloonan     (Wonder Woman Vol. 1: Afterworlds)
Henry Barajas    (Helm Graycastle)
Michael Conrad    (Tremer Dose, Wonder Woman Vol 1)
1:45 – 2:30
Trung Le Nguyen    (The Magic Fish)
Babs Tarr    (Motor Crush)
David Walker    (Noami, Bitter Root)
Tula Lotay    (Scarlet Witch)
Michael Conrad    (Tremor Dose, WonderWoman)
2:15 – 3:00
N.E. Davenport    (Blood Trials)
Erika Lewis    (Kelcie Murphy and the Academy for the Unbreakable Arts)
3:15 – 4:00
Kelly McMahon     (Imperiom Playing Card)
Kevin Eastman    (Teenage Mutant Ninja Turtles)
Becky Cloonan    (Wonder Woman: Afterwolds)
Skottie Young    (The Me You Love in the Dark)
Corinna Bechko    (Green Lantern: Earth One)
Barbara Kesel    (Snapshots Avengers)
4:45 – 5:30
Dana Claire    (Hunterland)
Zabé Ellor    (May the Best Man Win)
Carly Heath    (The Reckless Kind)
Naz Kutub    (The Loophole)
Emery Lee    (Meet Cute Diary)
Brandie June    (Gold Spun)
Alexandra Overy    (These Feathered Flames)
Sonora Reyes    (The Lesbiana's Guide To Catholic School)
5:45 – 6:30
Gillian McDunn    (Honestly Elliot)
Sarah Kuhn    (Hollywood Heroine)
Shannon Hale    (Pretty Perfect Kitty Corn)
Trung Le Nguyen    (The Magic Fish)
Sunday, April 3
1:15 – 2:00
The Winner Twins    (Krea's Journey)
Todd McCraffrey    (Krea's Journey)
Peter Clines     (The Broken Room)

1:45 – 2:30
Gene Yang    (American Born Chinese)
Sarah Kuhn    (Holloywood Heroine)
Shannon Hale    (Pretty Perfect Unicorn)
Mary Bellamy    (My Little Pony)
2:45 – 3:30
David A Robertson    (The Barren Grounds)
Peter Clines    (The Broken Room)
3:15 – 4:00
Dan Santat    (After the Fall)
Rebecca Jordan Glum    (The Trouble with Penguins)
Gregory Bonsignore    (That's Betty!)
Chelsea Lin Wallace    (A Home Named Walter)
Mags DeRoma    (Awake)
4:15 – 5:00
Henry Herz    (I Am Smoke)
Ernesto Cisneros    (Efrén Divided)
Tim McCanna    (Bitty Bot)
Sam Subity  (The Last Shadow Warrior)
Salina Yoon    (Penguin and Pinecone)
5:15 – 6:00
Stephen Martin (Fluffy McWhiskers Cuteness Explosion)