We are less than a month away from the start of WonderCon Anaheim 2022, and we can't wait. As we impatiently wait to see all of your (masked-but-we-will-pretend-you-are) smiling faces, we've got updates for you on Pixar-ified art prints, a hurricane of jacarandas, booths, volunteer opportunities, and more.
Here's a look at the news you might have missed:
The Sci-Fi World Museum is going BIG at WonderCon this year — transporting us to another galaxy in their 20×20 booth. In the past, their booth has featured Star Trek Bridge sets, The Shining, sci-fi cars, and other awesome displays. What will 2022 bring? Let them know what you want to see.
GUESS WHAT, we just got confirmation we will have a 20×20 booth at Wondercon Anaheim April 1-3

In the past, we've had Star Trek Bridge sets, The Shining, sci fi cars and other displays.

WHAT DO YOU WANT US TO BRING THIS TIME? pic.twitter.com/H1QdvULsLa

— Sci-Fi World Museum (@hollywoodscifi) February 27, 2022
Our friends at Symbiote Studios need your help — literally! They are seeking volunteers for 4-hour shifts each day of the con. The rest of the time, you'll be showered with a free badge and some free swag. Contact them for more information.
We will be at #wondercon (unless zombies invade) and we need volunteers. Nerdy, fun, responsible people who can waste 4 hours each day at our booth and the rest having fun on their own. We provide the tickets and free swag. DM us for more info. pic.twitter.com/dNLX6yp0YX

— Symbiote Studios: Toy Manufacturer (@symbiotestudios) March 2, 2022
This JYK All Day's "Pop Wagon" print is for the birds. His fun Pop Wagon print series feature imaged food trucks from pop culture, filled with all your favorite characters. We can't wait to see the final result of this Pixar-inspired piece, which will be heading to WonderCon.
Peak at a WIP of my next PopWagon coming to #WonderCon@SD_Comic_Con pic.twitter.com/4w8y9dns75

— JYK All Day (@JYK_AllDay) March 2, 2022
PEACEMAKER! I haven't had time to watch more than a few scenes of the show, but it looks great! #peacemaker #hbomax #dceu #dc #dccomics #tvshow #WonderCon #anaheim #print #hero #comic pic.twitter.com/3NLjbff3WY

— Jeff Pina Makes Comics (@JeffPina78) February 27, 2022
SNOOGANS.#WonderCon #anaheim #jayandsilentbob #clerks #art #print #kevinsmith #indy #movie pic.twitter.com/NC2qmiDHyV

— Jeff Pina Makes Comics (@JeffPina78) March 3, 2022
I did this one with my sister and her daughter in mind. They're both HUGE Hello Kitty fans!#WonderCon #hellokitty #print #anaheim #kitty #japan #cute #chibi #art pic.twitter.com/p5LkuauMqp

— Jeff Pina Makes Comics (@JeffPina78) March 1, 2022
I made an updated Michael Myers for #WonderCon ! Which is fun for me cause he's part Shatner!#halloween #slasher #print #horror #chibi #80s #movie #anaheim #comiccon #art pic.twitter.com/11gzcLfpUw

— Jeff Pina Makes Comics (@JeffPina78) February 28, 2022
Grand Admiral Thrawn here will be at my #WonderCon booth… Will you?#anaheim #2022 #starwars #thrawn #rebels #empire #disney #grandadmiralthrawn #print #art pic.twitter.com/yonvCy73ev

— Jeff Pina Makes Comics (@JeffPina78) March 2, 2022
We don't talk about Bruno, but we are talking about this Encanto "Can You Hear Me Now?" tin can series sneak peak from artist Patrick Ballesteros. What else can we do to get our hands on this perfect piece?
Shhh…don't tell anyone it's an exclusive ☺️.

More on the way, but can you spot any Easter eggs in this one 🤔.#Wondercon2022 #WonderCon pic.twitter.com/5MzuDf1AlG

— Patrick Ballesteros (@PatrickBallest) March 3, 2022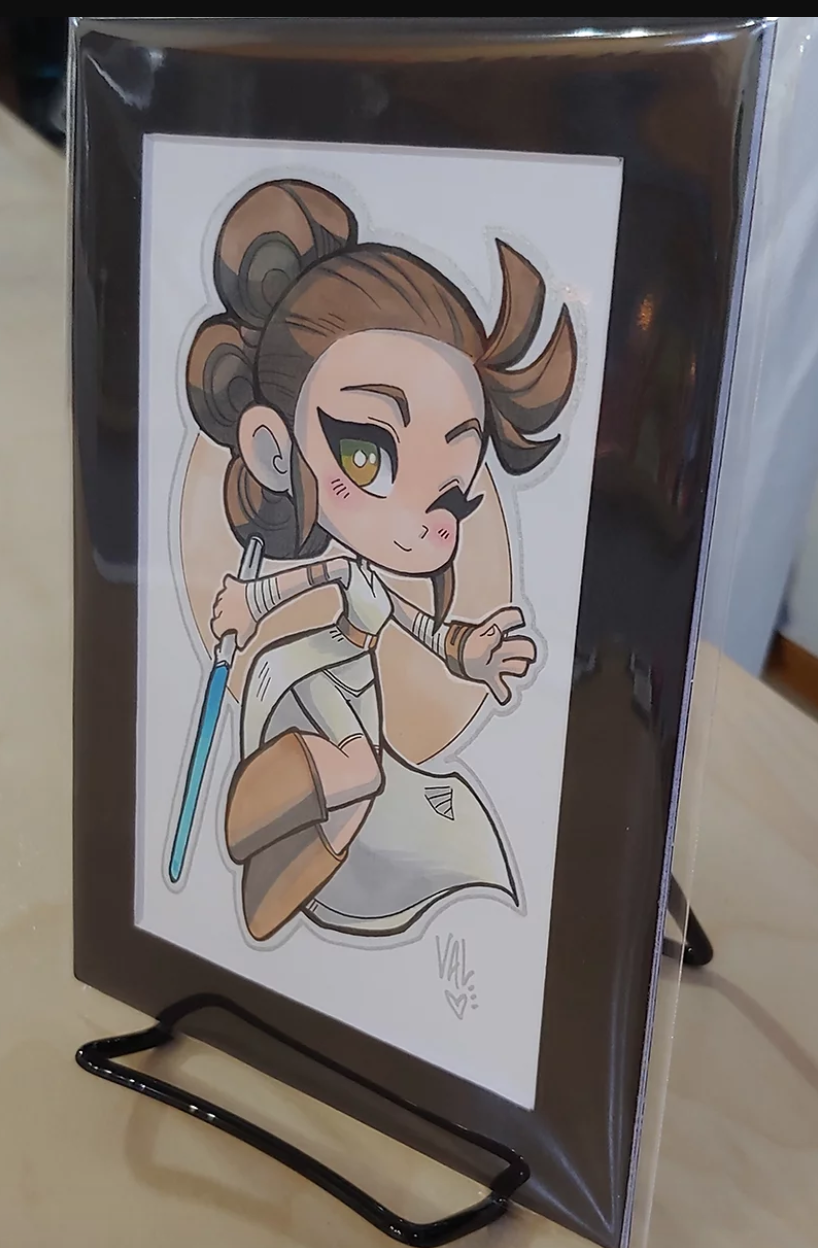 We are excited to be part of WonderCon this year! Tickets are on sale now and we hope to see you there!
.#wondercon #popculture #steampunk #craftyourfandom #allthethings @ Anaheim, California https://t.co/zzlxL04mpg

— Gaslight Steampunk Expo (@GaslightExpo) March 2, 2022
Who ya gonna call? The Ghostbusters of Southern California will be at WonderCon this year, and will details are currently scarce, you can follow along on their Facebook events page for more info.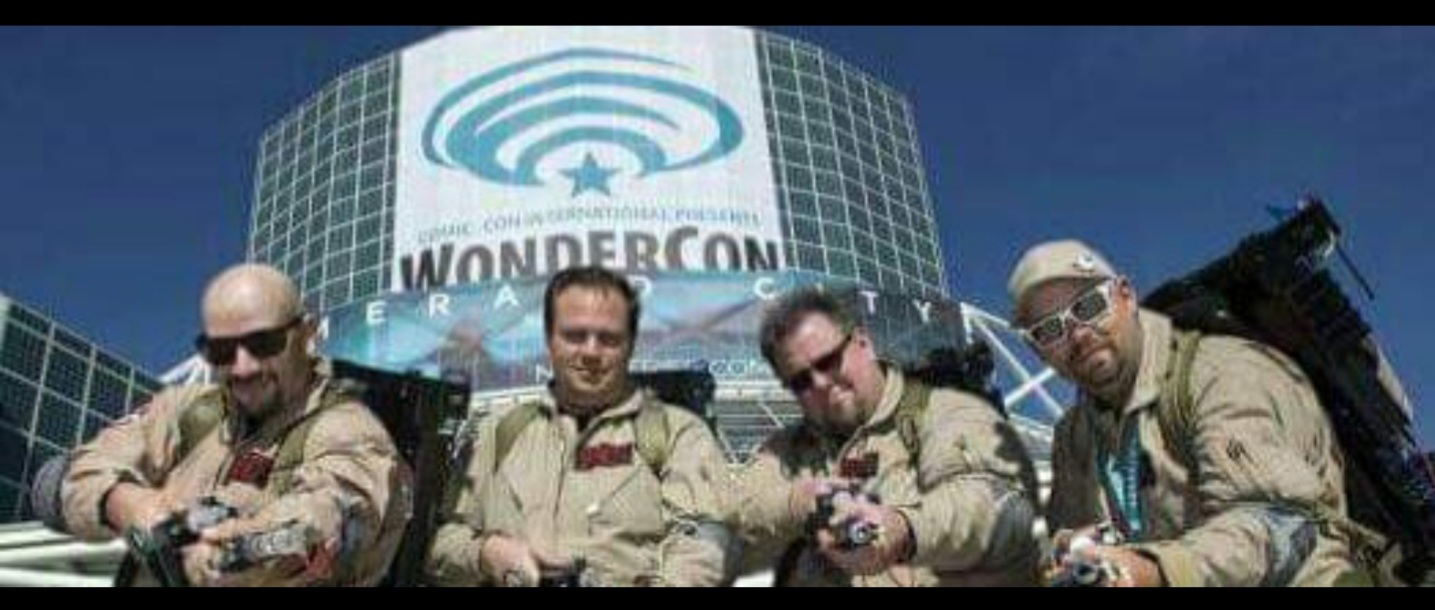 Did we miss anything? Let us know in the comments, drop us a line, or tweet us at @SD_Comic_Con.