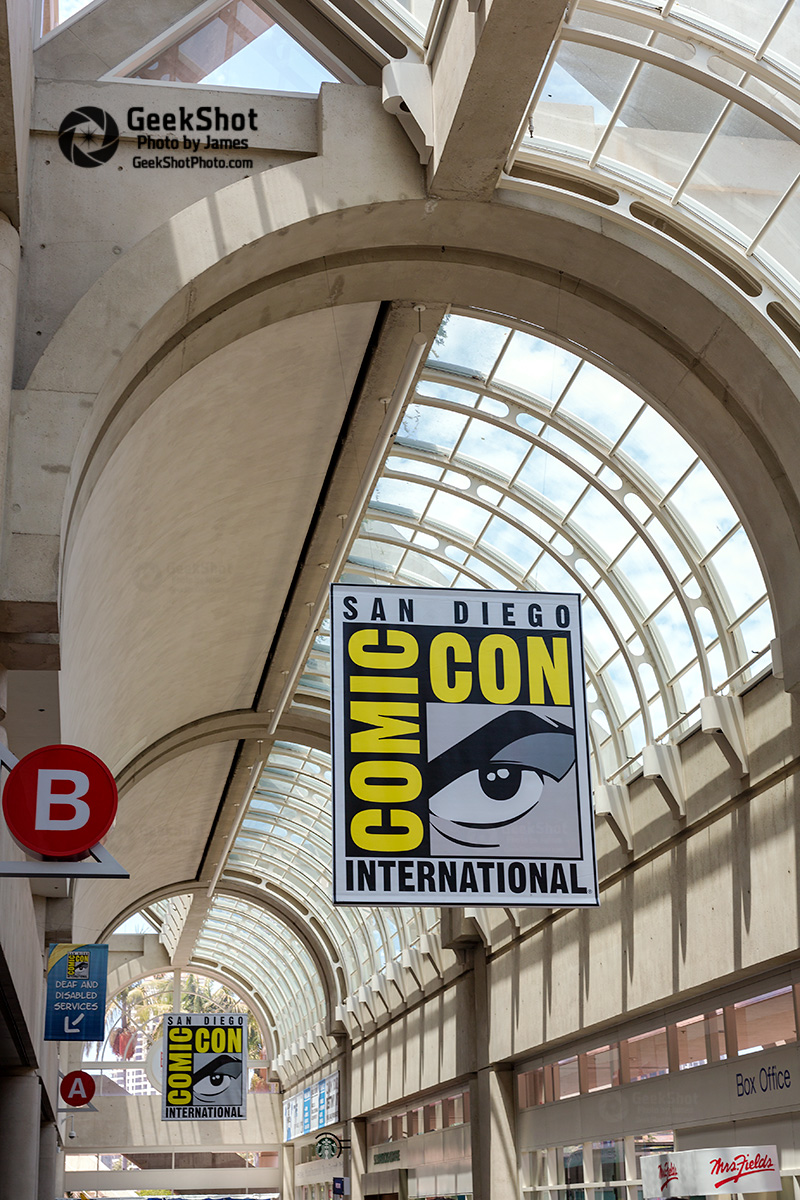 Comic-Con International has begun unveiling this year's list of Special Guests, the invited guests who appear at San Diego Comic-Con and are featured in a special "Spotlight" panel during the convention, so attendees have a chance to hear their favorite authors and artists speak live.
From their site, here's the list of the Special Guests headed to SDCC 2022:
[NEW] 

Lorena Alvarez • Illustrator, Nightlights, Hicotea

[NEW] 

Mark Evanier • Writer, Kirby, King of Comics, Garfield cartoons

[NEW]

Miriam Libicki • Cartoonist, JOBNIK!, But I Live

[NEW] 

Frank Miller • Artist/writer, Ronin, Batman: The Dark Knight, Batman: Year One

[NEW] 

Nathan W. Pyle • Author, Strange Planet, Stranger Planet, NYC Basic Tips and Etiquette, and 99 Stories I Could Tell

[NEW] 

William Stout • Artist, Conan movies, Predator, Masters of the Universe, Return of the Living Dead, and Pan's Labyrinth, Fantastic Worlds: The Art of William Stout

Tomi Adeyemi • 

Writer, Children of Blood and Bone, Children of Virtue and Vengeance

Marc Hempel •

Artist/

Writer, The Sandman, Gregory, Tug & Buster

Jim Lee •

Artist/

Writer/Editor, Publisher and Chief Creative Officer of DC

Tula Lotay •

Illustrator

, Founder/Director of Thought Bubble Festival, Barnstormers

Lilah Sturges •

Writer, Lumberjanes, The Magicians

Mark Wheatley •

Artist, The Millers, 2 Broke Girls, Song of Giants
Henry Barrajas • Author, La Voz De M.A.Y.O. Tata Rambo, Helm Greycastle
Jock • Artist, The Losers, Batman: The Black Mirror, Wytches
Shaenon Garrity •  Cartoonist/Writer, Narbonic, Skin Horse, The Dire Days of Willowweep Manor
Barbara Randall Kesel •  Writer/Editor, Dark Horse Comics, CrossGen Comics
Steve Saffel •  Editor at Marvel, Executive Editor at Del Rey Books, Senior Acquisitions Editor at Titan Books
Dan Slott • Writer,  Amazing Spider-Man, Fantastic Four, Doctor Who
 Ezra Clayton Daniels • Creator, Upgrade Soul, BTTM FDRS
Danny Fingeroth • Writer, Superman on the Couch, Disguised as Clark Kent
Darcie Little Badger • Writer, Elatsoe, A Snake Falls to Earth
Steve Niles • Writer, 30 Days of Night, Criminal Macabre
Trino (José Trinidad Camacho) • Cartoonist, El Santos vs la Tetona Mendoza
Sophie Yanow • Artist/Writer, The Contradictions (Drawn & Quarterly)
Gilbert Hernandez • Co-creator, Love and Rockets
Jaime Hernandez • Co-Creator, Love and Rockets
Kevin Maguire • Artist, Adventures of Captain America, Man Of Steel, Supergirl, Metal Men, World's Finest, Guardians of the Galaxy, The Defenders, Team Titans
Mariko Tamaki • Author, This One Summer, Skim, Laura Dean Keeps Breaking Up With Me
Raina Telgemeier • Author/Illustrator, Smile, Sisters, Drama
Tom Batiuk • Artist, Funky Winkerbean, John Darling, Crankshaft
Amy Chu • TV/Comics Writer, DOTA: Dragon's Blood, Rick & Morty, KISS, DMC, Red Sonja, and Green Hornet
Phil Lamarr • Actor/Voice Actor, Mad TV, Futurama, Justice League, Samurai Jack, Static Shock, Family Guy, Star Wars: The Clone Wars, Young Justice, The CW's The Flash and Supergirl, Veep, Masters of the Universe: Revelation, The Book of Boba Fett, Murderville, and Better Things
Barbara "Willy" Mendes • Creator/Artist, Queen of Cosmos Comix
Scott Snyder • Comic Book Writer, Batman, Detective Comics, Justice League, American Vampire, and Wytches
Hidetaka Tenjin • Illustrator, Aquarion, Macross Zero, Frontier, mechanical designs for Hellsing, Macross, Super Robot Wars T, Back Arrow, and Yasuke, and mechanical imagery and animation direction on Star Blazers 2205.
Pierce Brown • Author, Red Rising series
Cecil Castellucci •  Author, Shade, The Changing Girl, Boy Proof
Alex de Campi •  Author, Bad Girls, Dracula, Motherf**ker!
Shannon Messenger •  Author, Keeper of the Lost Cities, Sky Fall
Scott Shaw! •  Cartoonist, Fear and Laughter, Sonic the Hedgehog
J. Michael Straczynski •  Creator/Writer, Babylon 5, Sense8, Changeling
Soman Chainani • Author, The School for Good & Evil series, Beasts & Beauty
Keithan Jones • Creator, artist, Founder of KID, Chaos Breaker series
Bill Morrison • Writer, artist, The Little Mermaid, Bambi, The Jungle Book, Futurarama, Disenchantment
Jane Shattuck-Takamoto-Baer • Animator, owner of Baer Animation, The Rescuers, Sesame Street, Rover Dangerfield
Jeff Smith • Author, Bone, SHAZAM! The Monster Society of Evil, RASL, Little Mouse Gets Ready!
Maggie Thompson • Editor, Comics Buyer's Guide
You can also catch up on tons of other things and people who will be at San Diego Comic-Con in our Under the Tents updates.
Are you excited about these guests? Let us know in the comments.