Let's start with the REALLY exciting news — panel confirmations have gone out! This means that those who applied for a panel (think every panel that isn't a studio panel, more or less) have received word back that they were accepted and will be presenting panels at the con. Details on most won't be announced until closer to the con, but we're still very excited.
There's plenty of other news though, including lots of updates on the Comic Book Legal Defense Fund, commissions, exclusive teases, and more.
Let's take a look at the news you may have missed:
Up first, if you enjoy hearing lawyers debate the legalities of aspects of fictional characters in pop culture, then we've got good news for you: The Legal Geeks are back with more panels.
We will return to #SDCC this summer! Stay tune for when we can announce panel information. pic.twitter.com/8vyMLTX1lt

— The Legal Geeks (@TheLegalGeeks) June 3, 2022
The couple who cosplays together, stays together — that's how the saying goes, right? Cosplayers and their significant others will definitely want to check out Shawn Richter and Lisa Lower's "Couples Who Cosplay" panel at the con.
 

 

View this post on Instagram

 
Sing me a song of a lass that is gone, because The Outlander Podcast is returning to SDCC for another Outlandlish Confabulation fan panel.
Well hidey ho. Guess whose panel is returning to @Comic_Con? 😆#OutlandishConfabulation!

More details to come as official schedule is released.

Hope to see you there! #Outlander #SDCC2022

— The Outlander Podcast (@outlanderpod) June 3, 2022
The English are coming — or at least one Englishman is. Leonard Sultana, blogger and owner of An Englishman in San Diego, will be hosting THREE panels at Comic-Con.
Confirmed for THREE SDCC panels!! pic.twitter.com/xj0fTPuFBk

— An Englishman In San Diego (@EnglishmanSDCC) June 3, 2022
Just got the email that @Comic_Con approved my panel! Cannot wait to share what it is and who is part of it. More soon. pic.twitter.com/gUNMragvnd

— Steven Weintraub (@colliderfrosty) June 3, 2022
You can count Heather Antos, Senior Editor at IDW, among those who will be present a panel this year.
AHHHHHHH!!! My first time pitching a panel to SDCC and it got accepted!!!

See you at San Diego!

— Heather Antos – Commissions Open (@HeatherAntos) June 2, 2022
Nerd Night News, a nerd culture website, also got word that they will be hosting a panel for the first time this year.
🚨🍾🚨🎊🎉🎊🚨🍾🚨@nerdnightnews is going to @SD_Comic_Con AND WE'RE HOSTING A PANEL LET'S GOOOOOOOOOOOO!!!!!

Who do I know that's going?!

Also I've never been before! #sdcc CHERRY POPPIN' TIME!!!

Can you tell I'm excited?!

woo! pic.twitter.com/gVLN0NbnJv

— the Rick Tastic (@thericktastic) June 3, 2022
Looking for short films? Then be sure to check out Hamil Bros Studios' Sonny Vicious, which will be screening as part of the Comic-Con International Independent Film Festival.
A film we worked on several years ago is going to play at the SAN DIEGO COMIC CON INTERNATIONAL INDEPENDENT FILM FESTIVAL! So cool! pic.twitter.com/N9bjDOnBXd

— Hamil Bros Studios (@HamilBros) June 2, 2022
Cartoonist Nick Seluk, creator of Heart and Brain, also confirmed he will be San Diego Comic-Con this year, with publisher Rocketship Entertainment. While he didn't specify it was for a panel, considering he posted at the same time panel confirmations went out — well, it seems logical. That's something even a heart AND a brain could agree on.
I will be at San Diego Comic Con this year with @RocketshipEnt! Stay tuned for details

— the Awkward Yeti (Nick Seluk) (@theawkwardyeti) June 3, 2022
In non-panel news, Comic Sketch Art confirmed that artist Jock will be at San Diego Comic-Con this year — and if you want a signature, you can contact Comic Sketch Art in the details below.
Killer book Wes, Jock will be at SDCC & Chicago! You can email [email protected] if you want to add the sig.

— ComicSketchArt (@ComicSketchArt) June 1, 2022
Why is one skull eating the other? Who can say. All I know is, I wouldn't mess with those guys. But we WOULD mess with what looks to be an Our Flag Means Death print coming from fan favorite Patrick Ballesteros. 
Working on something new to wrap the day. G'night me mateys! pic.twitter.com/TbiilpJjn7

— Patrick Ballesteros SDCC DD-08 (@PatrickBallest) June 3, 2022
Are you READY for San Diego Comic-Con next month? Scout Comics is, and they'll be there with their dark comedy action comic Mashbone & Grifty.
LET'S FREAKIN' GOOO!
MASHBONE & GRIFTY will be at SAN DIEGO COMIC CON 2022! #NCBD #indiecomics pic.twitter.com/KPfGFL50Ov

— 5 Meats Comics! (@5Meats) June 1, 2022
We can't get enough of artist Priscilla Wilson's beautiful artwork, which is why we can't wait until Saturday to get a look at her latest San Diego Comic-Con exclusive: blind bag pins. She will be unveiling them on Saturday at 12:30 PT on her Twitch channel.
My next pin reveal stream will be happening this Saturday at 12:30pm PDT! Join my Twitch channel for first looks, giveaways, and to participate in the next drop. I will also be announcing and revealing my next SDCC exclusive- blind bag pins! pic.twitter.com/gsu6ckm4ur

— Art of Priscilla Wilson 🔜 SLO Comix Fair (@valorandvellum) June 1, 2022
Artist James Silvani's commission list is currently open, but if you're equally excited for artist Amy Mebberson's commission list (and you should be), it will open "in a couple more weeks". Neither will be doing detailed commissions at the con, so if you want a commission, pre-order!
James' SDCC commission list is now open. I will be opening up in a couple more weeks, details to come.
Neither of us will be doing detailed con floor commissions, just quick pieces and not many of them. Focusing on quality over quantity this year!
(And strict social distancing) https://t.co/33VgvY4DJ7

— Amy Mebberson (amymebberson on HIVE) (@amymebberson) June 2, 2022
Comic Book Legal Defense Fund will be back at Comic-Con again this year, and they've got a very plate. You can catch them at Booth #1918 to learn about the latest attacks on comics. Ready to party? Then you'll want to keep an eye out for more news on their Thursday, July 21 CBLDF Welcome Party. They'll also be working with Eddy Choi on the SDCC Live Art Auction on Saturday, July 23.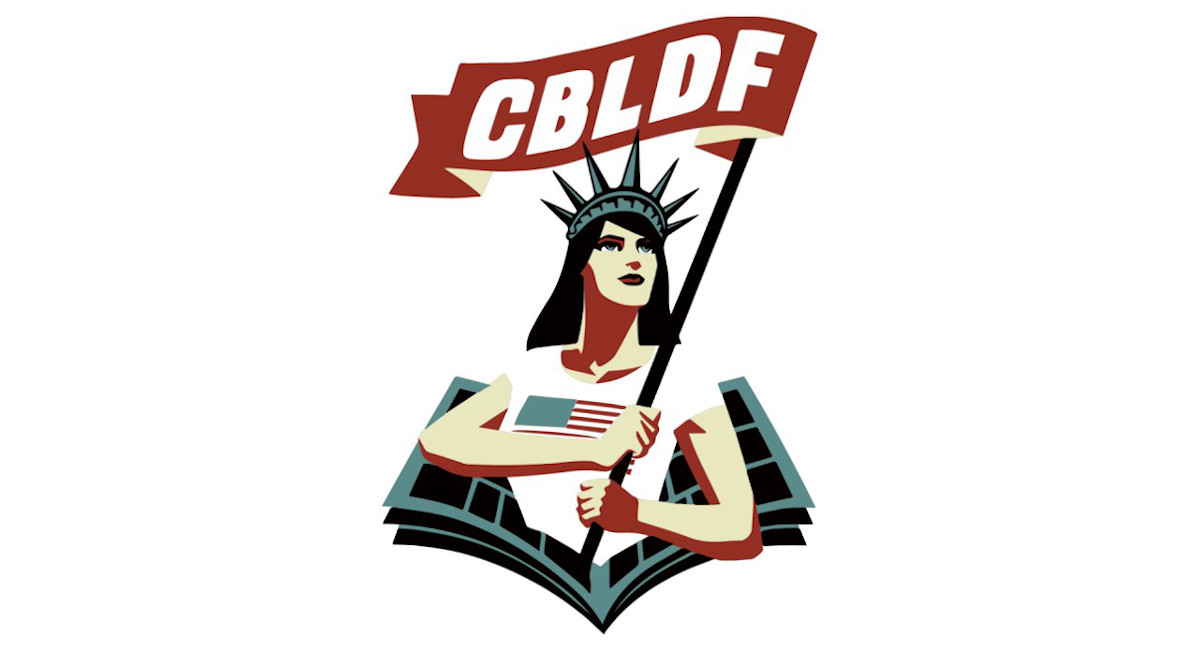 Comic writer Jim Zub maybe can't believe he's heading to San Diego Comic-Con this summer — but we believe we're very excited that he is.
A month ago-
I can't even imagine heading to a convention like San Diego Comicon again after so much time away. I don't know if I'm built for these massive crazy events anymore.

Today-
I can't believe I'm booking a flight to San Diego for Comicon… pic.twitter.com/7d2JzbmD6a

— Jim Zub (@JimZub) June 1, 2022
Cover artist Aaron Bartling has something very special that he's working on for San Diego Comic-Con. He revealed that he's doing a SDCC exclusive cover and the "creator of the title is a major actor best known from Lord of the Rings". Well, we're sold.

Anything we missed? Let us know in the comments, drop us a line, or tweet us at @SD_Comic_Con.
If you missed our previous Under the Tents 2022 posts, you can find them HERE.