Ah, San Diego Comic-Con news season. Where even on a Sunday we can have a jam-packed edition of Under the Tents for you, featuring sneak peeks at exclusives for Udon and Loyal Subjects, art updates from Ethan Castillo and Dan Veesenmeyer, and so much more.
Here's a look at some of the news you might have missed:
We're going to get to the bad news right away and rip it off like a Band-Aid. Savage Dragon creator Erik Larsen will not be able to attend SDCC this year (but may try to tell you he was there).
https://twitter.com/ErikJLarsen/status/1537923190483132418?s=20&t=Da7YCwLx4raLe1RKUA-X1Q
There, that wasn't so bad, was it? As a metaphorical lollipop for your boo-boo, we found a trifecta of SDCC announcements from The Loyal Subjects. First, they shredded their Instagram feed with some sneak peeks at their SDCC exclusive TMNT Foot Soldiers. Next, they racked up significant damage with their Arcade-Damaged TMNT action figures inspired by the classic NES game (kids, ask your parents). Finally, The Loyal Subjects will rock and roll all night (and party every day) during SDCC with their new KISS figures on display (they'll be available later this summer at Walmart). There's a lot happening at Booth #2544 this year.
 

 

View this post on Instagram

 
 

 

View this post on Instagram

 
 

 

View this post on Instagram

 
 

 

View this post on Instagram

 
There's gonna be carnage at Table #AA-01 in Artists Alley this year. Super talented Ethan Castillo tweeted some more of his Spidey Post-It Notes; this time, with a little Carnage added.
Knock knock, let the devil in 😈 #ComicCon #SDCC #SDCC2022 #SanDiegoComicCon #Venom #Symbiote #SpiderMan #SakuraofAmerica #PigmaMicron #GellyRoll #CopicMarkers #Copic pic.twitter.com/1BHGofWkgE

— Ethan Castillo (@EthanCastillo05) June 18, 2022
If you've read our site much, you probably know artist Dan Veesenmeyer from his work on LEGO and now the new Hasbro Marvel Legends X-Men VHS sets. But did you know he was also a story board artist on X-Men the animated series? This year marks the 30th anniversary of the cartoon classic, and to celebrate, there will be panels — and Veesenmeyer is working on a new print idea utilizing his storyboards from the series. We can't wait to see the final result.
I had me one heck of a new print idea for SDCC…gonna put my storyboards to new use.

Working my way through it. pic.twitter.com/SszOzXRvAI

— Dan Veesenmeyer (@dveese) June 18, 2022
What's this? No, nothing related to The Nightmare Before Christmas. It's the talented folks at Monkey Minion Press teasing this year's SDCC exclusive print. Looks like I'm making more room on my wall.
 

 

View this post on Instagram

 
Amit Khosla, Artist-in-Residence at The Veterans Art Project, which provides art therapy for veterans, active duty servicemembers, and their spouses, will join fellow artists for the "Veterans in the Arts and Pop Culture" panel at SDCC this year.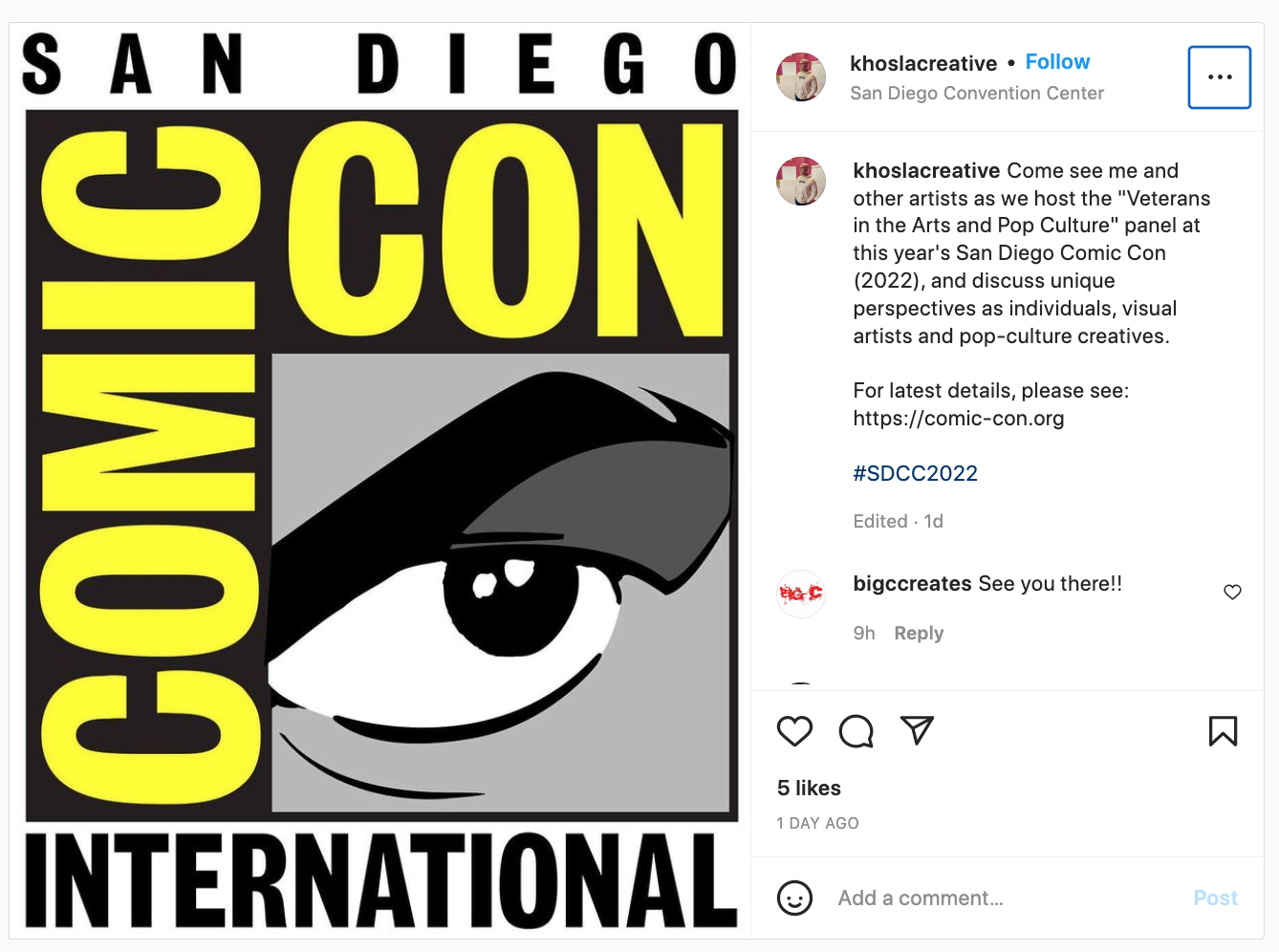 Udon has something MEGA exciting happening at San Diego Comic-Con. Udon artist Petefighter showed off the backings for this year's Megaman metal card sets, and they look great. We'll have the full look at this year's card sets on our site once Udon announces.
👀👀🙏🏻 @UdonEnt bringing the metal card heat to #SDCC2022

Stay tuned for more announcements @SD_Comic_Con #MegaMan pic.twitter.com/bUGFPPJN6o

— PeteFighter (@PeteFighter) June 18, 2022
Get ready for those sick beats, Her Universe Fashion Show fans. DJ Amanda Jones revealed that she will once again be this year's DJ at the show.
 

 

View this post on Instagram

 
Artist Christian Waggoner's Star Wars Reflection Series will be displayed at the ACME Archives Booth #5629, and prints will be available for purchase in either paper or canvas form. Waggoner will also be on-hand for live painting and signings.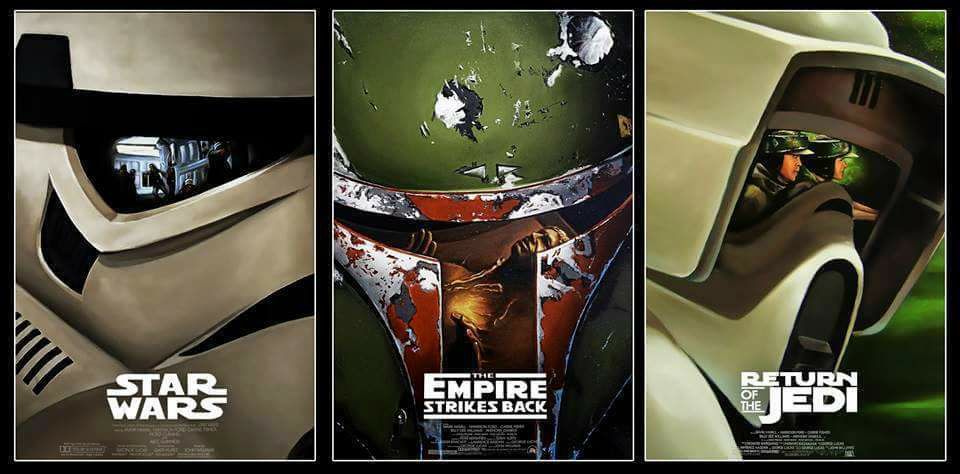 Jeff Pina has more original art for San Diego Comic-Con, including these Star Wars and Star Trek works-in-progress he showed off.
Gonna be plenty of #startrek vs #starwars at my table at #SDCC ! Here's more #WIP #Inks !#worf #dax #darthmaul #hera #rebels #tng #ds9 #paramount #disney #sandiego #comiccon #workit @sdccblog pic.twitter.com/5FZQ7Rp9OY

— Jeff Pina Makes Comics! (@JeffPina78) June 18, 2022
Artist and illustrator Dawn Wolf gave Twitter a look at new canvas prints she'll be bringing to Small Press #N-07 during San Diego Comic-Con, with the original painting up for grabs at the SDCC Art Show auction.
Had canvas prints made from one of my paintings. Love how it turned out!
I'll have these canvas prints available at our booth @Comic_Con (booth SP-N07 on 7/21-24). Original painting will be up for bid at the SDCC Art Show.
After the cons, I'll put these on my website's shop page. pic.twitter.com/84ni8lqDOn

— Dawn Wolf (@artofdawn) June 18, 2022
Ringo Award Winning comic writer, David Pepose, will be at SDCC this summer — and he'll be on at least one Marvel panel, though details are still TBA beyond that.
Have I mentioned I'll be at #SDCC this year? Keep an eye on #Marvel's panel schedule for more details, or you can summon me through the normal means, such as constructing a pentagram of Weapon H comics. pic.twitter.com/QunSYZo8W3

— David Pepose – Comic Book Writer (@Peposed) June 18, 2022
Pin-up artist Olivia De Berardinis showed off a new Chat Noir, Diamond Dust print — and mentioned she'll be exhibiting at Booth #2129-B with Tweeterhead.
#CATURDAY! We will be at @Comic_Con this year at a NEW BOOTH💥with @tweeterheadsf 👉BOOTH #2129B see you there!!#wip of CHAT NOIR,Diamond Dust print available framed at @collectsideshow 👉https://t.co/4zjmtnwIhY #michellepfeiffer @oliviapinupart pic.twitter.com/EtXULkoqZe

— Olivia De Berardinis (@OliviaPinupArt) June 18, 2022
Artist BossLogic may be bringing some of his Doctor Strange in the Multiverse of Madness Blu-Rays, featuring his artwork and previously only available in Australia. He'll only have 10 or 20, so if you want it, flock to SMZ Comics Booth #4645.
So this is only available in Australia and exclusive to JBHiFi, so I was thinking of maybe picking up 10 or 20 copies and taking them to #SDCC with me pic.twitter.com/Pwn07SR4gS

— BossLogic (@Bosslogic) June 19, 2022
Anything we missed? Let us know in the comments, drop us a line, or tweet us at @SD_Comic_Con.
If you missed our previous Under the Tents 2022 posts, you can find them HERE.