Paramount's Dungeons & Dragons: Honor Among Thieves was the surprise hit of the offsite scene at San Diego Comic-Con this year.
Were there better, more immersive offsites? Absolutely (looking at you, Severance). But what Dungeons & Dragons got right that no one else did this year was that for as absolutely amazing as limited, personal offsites are, you still need experiences that can filter in thousands of attendees, give them a cool, memorable moment, and send them on their way with a smile on their faces (and an experience that doesn't take ten hours in line).
From the start, we were impressed, if a little wary, of the D&D offsite. They were one of the few to offer reserved timeslots before the convention even started, giving attendees a chance to pick the day and time of their choosing early on. Timeslots didn't go instantly either — they were open for at least a few hours, which can often spell trouble and overbooking, but that wasn't the case here.
Instead, on the day of your reservation, you showed up to the building, where the most efficient line management system in all of San Diego Comic-Con-landia ruled supreme. While on the outside it may have looked like chaos at times, the woman running this system should be in charge of every line at the con, because we've never seen a line system go so smoothly. They would send you away until 15 minutes before your timeslot, then get you in the line you needed to be in, and inside on time — all while filtering in standby (which was frequently only a 30 minute wait, something possibly no other offsite all weekend managed to accomplish).
Once inside, you were greeted with a medieval looking pub (or at least Nova, with a few barrels added, for atmosphere), costumed actors, props from the film, and video screens showing characters from Dungeons & Dragons: Honor Among Thieves.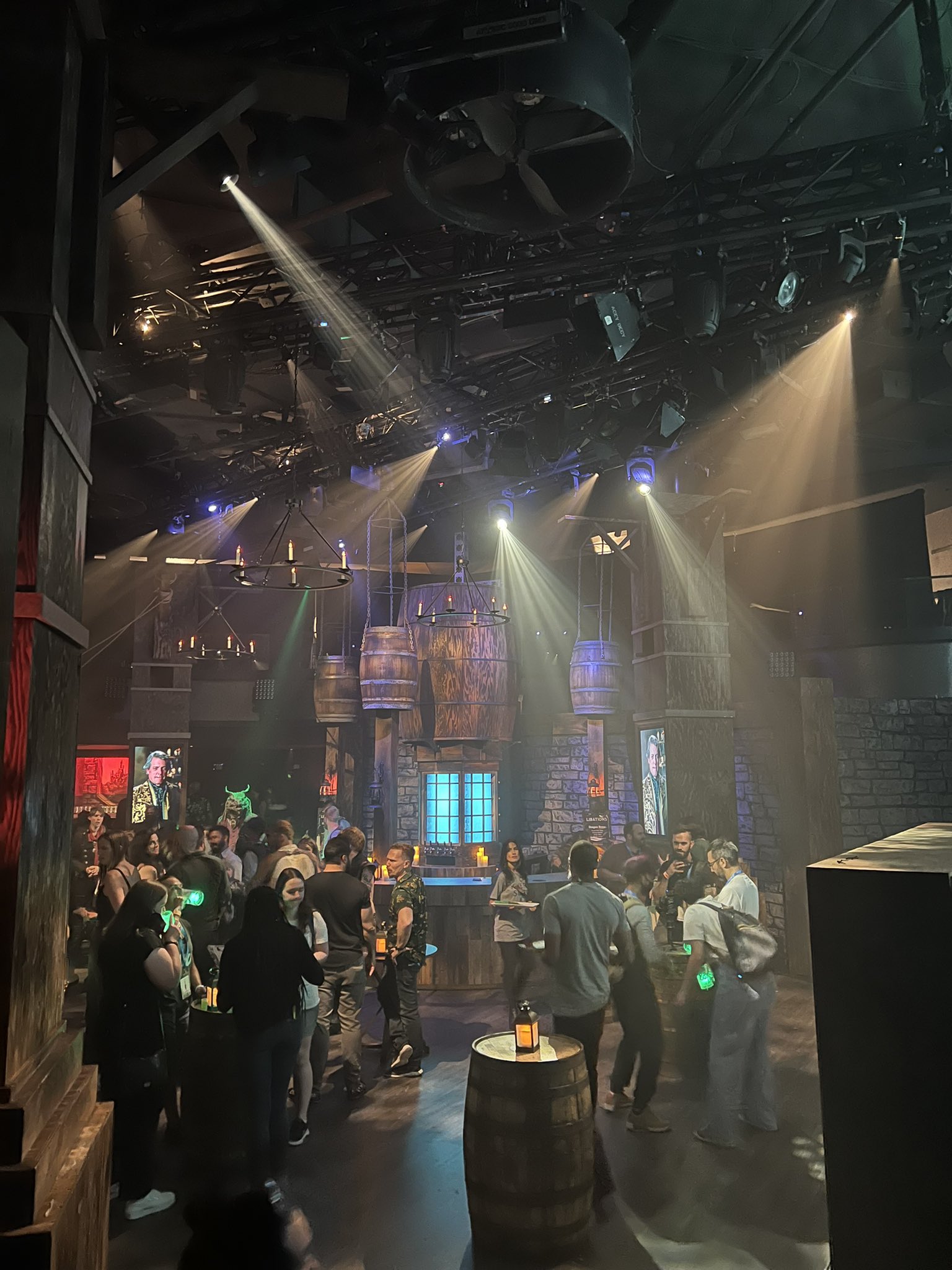 From here, you were served your "Dragon Brew" — a concotion of fresh lime juice, orange extract, ginger beer, simple syrup, and "protective elixir essence" — served either alcoholic with vodka or nonalcoholic. It tasted a lot like "sprite, but better", but San Diego Comic-Con attendees love a good offsite with food or drink, so Paramount knew their audience.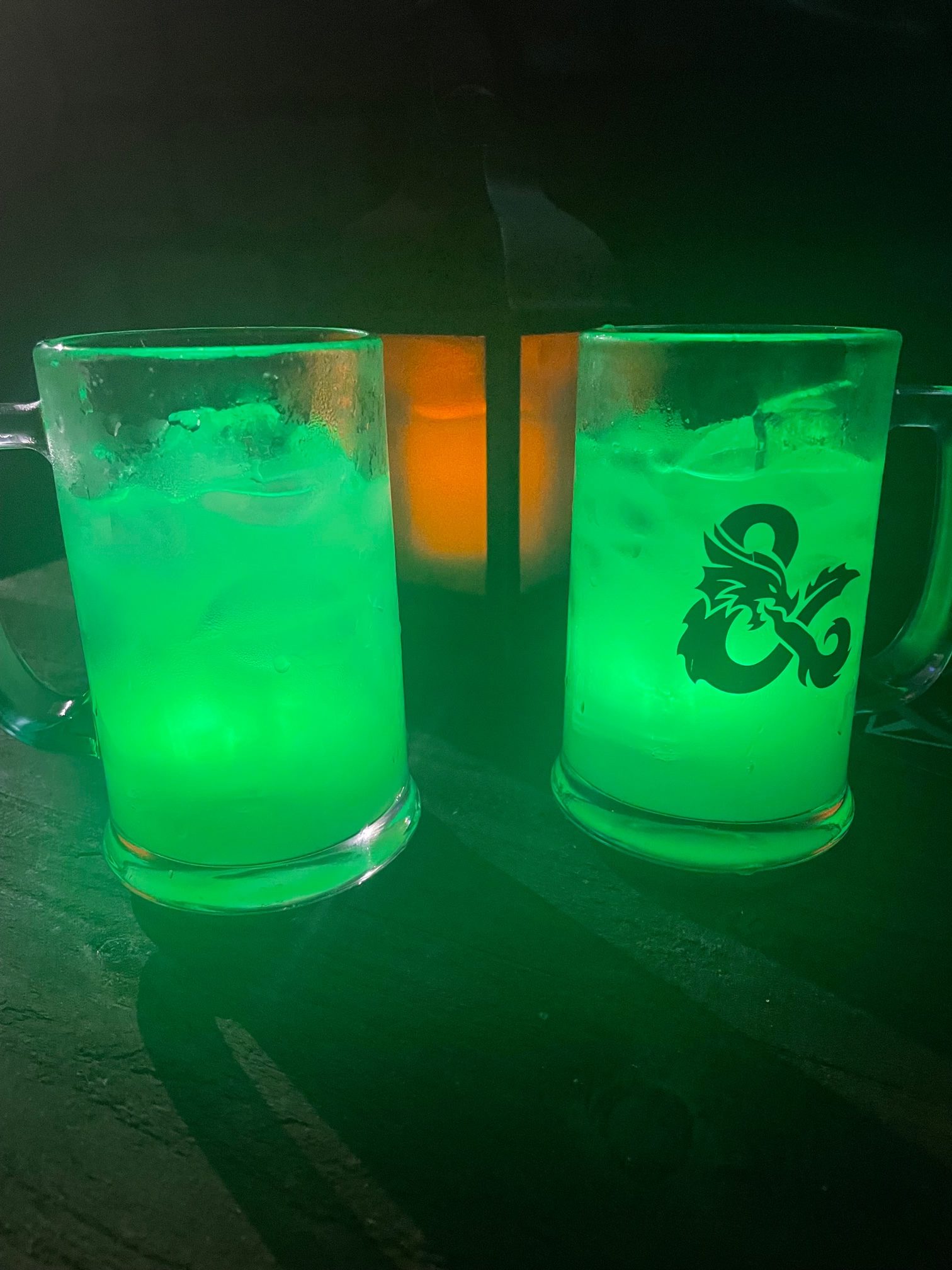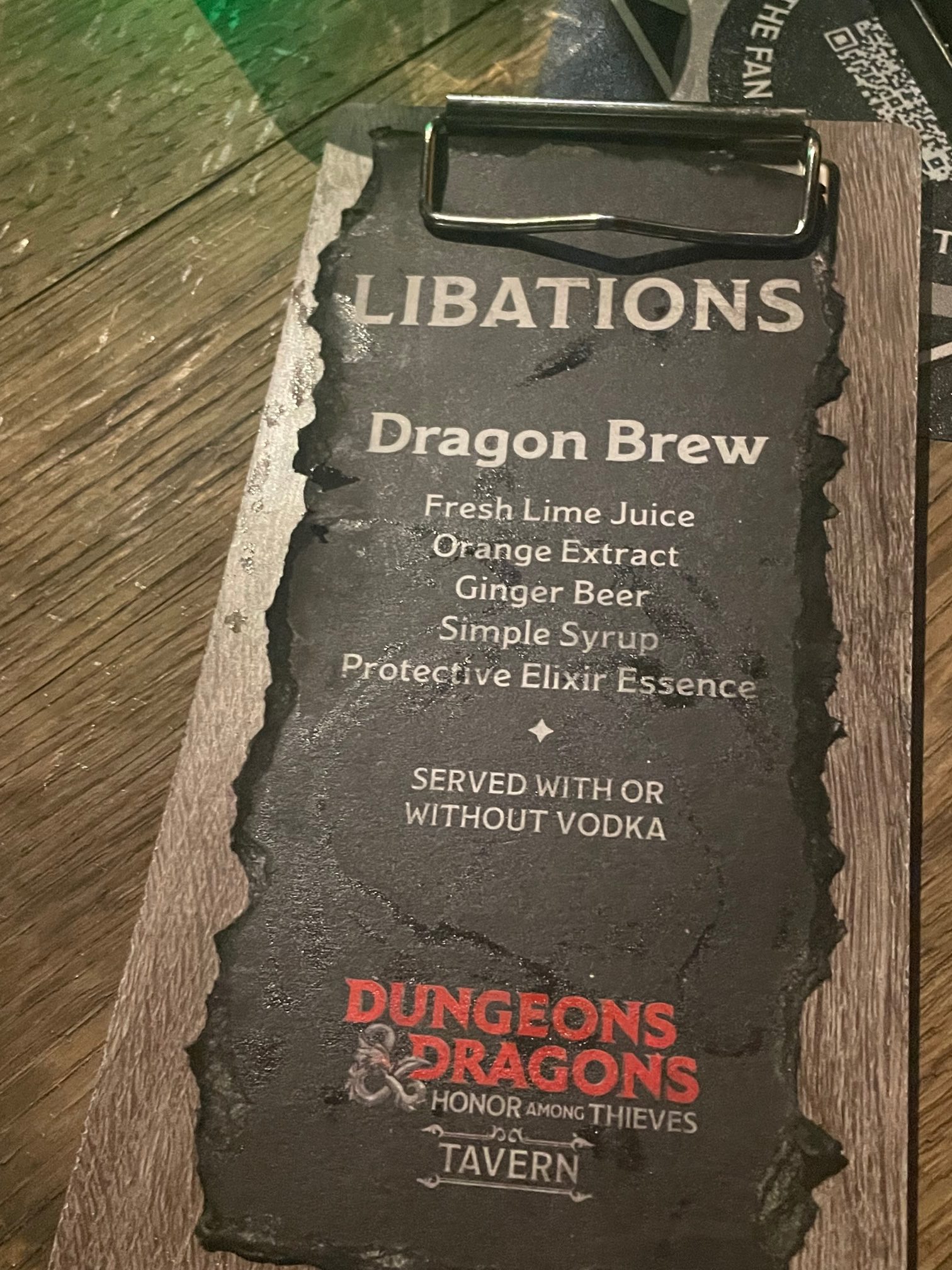 The actors got the audience pumped up with a quick dance and some interactions as they mingled with the crowds, and then the show began — a video dragon that "breathed" green smoke, while the room shook. The effects would rival most theme park attractions, and the fact that Paramount and the offsite team were able to create this in a San Diego nightclub at the con is no small feat.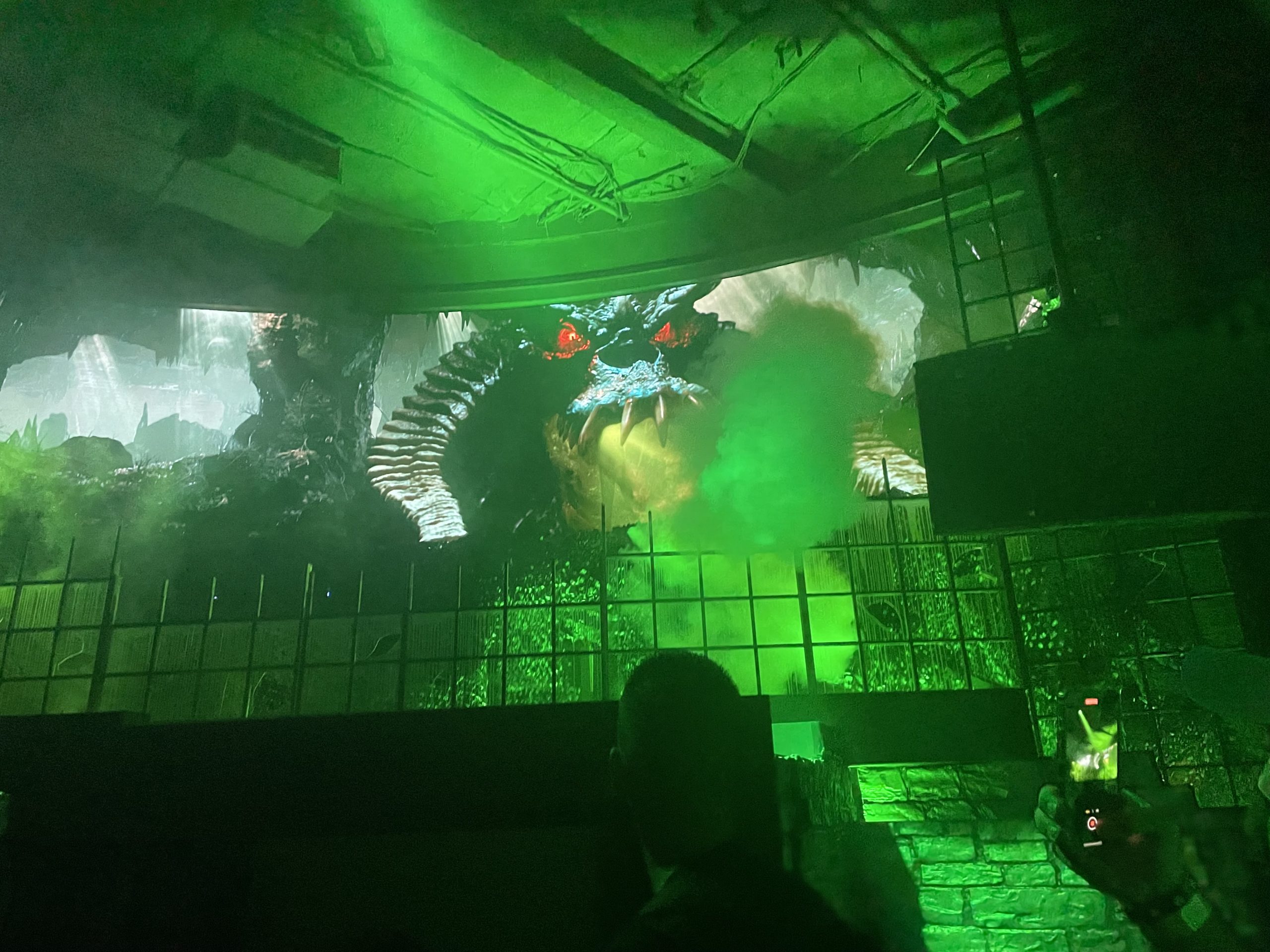 A select few were pulled aside for a special, more intimate experience upstairs, behind a hidden curtain. Attendees chosen for this experience were led upstairs by henchmen in large, black robes, with shaved heads and head and face tattoos. Once upstairs, you were seated around a semicircular table in front of a glowing inlayed rune or glyph. A witch-looking woman (perhaps a Red Wizard?) then cast a spell over this group, and gave them a "gift" — but one amongst was a nonbeliever, and she force choked him and he "died" (is it even Dungeons & Dragons unless someone dies?). Then you were requested to go forth and spread the message, along with your new "marked" tattoo.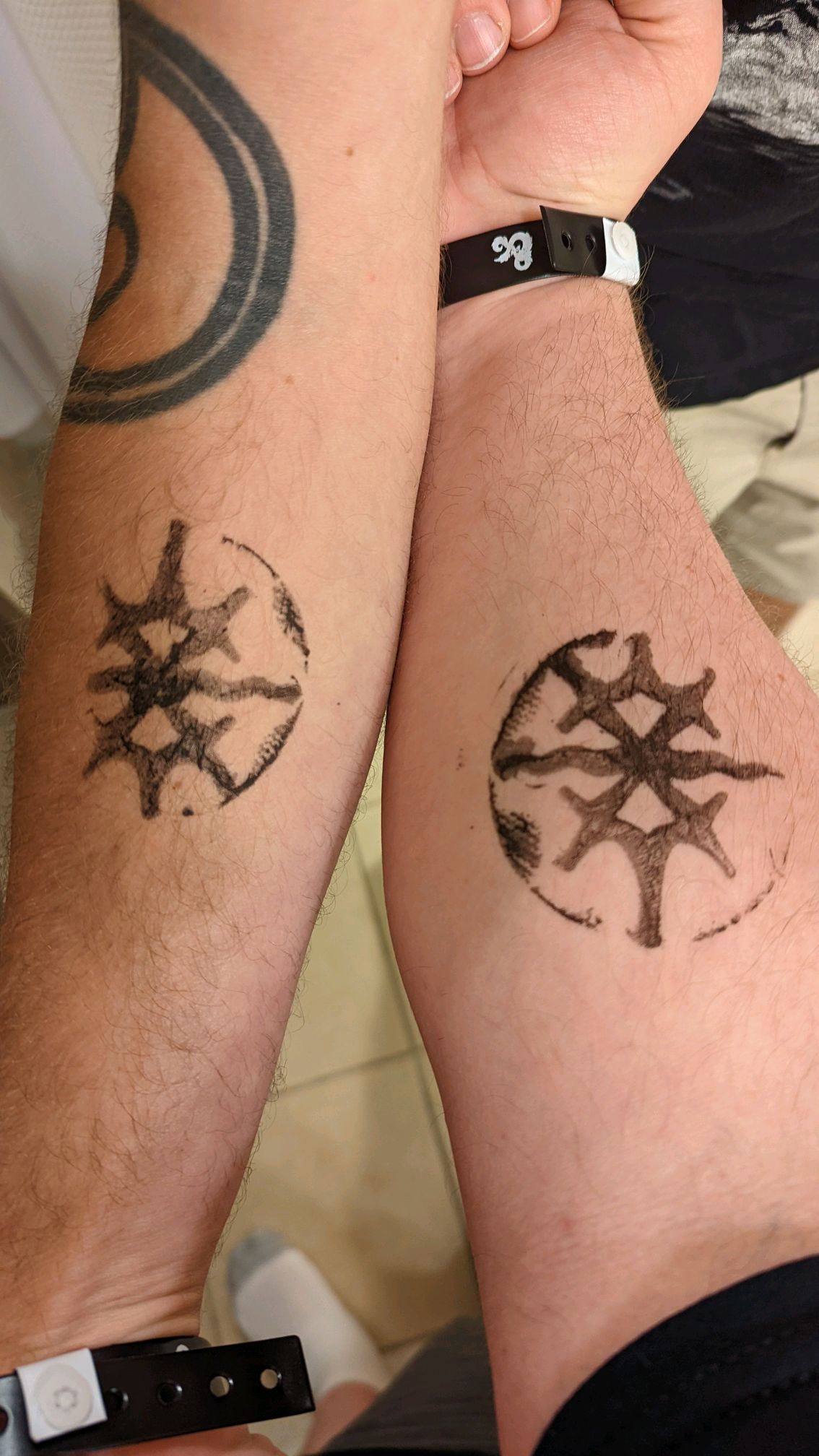 And with that (both for the upstairs group or the main downstairs group), the experience was over, and the lights kicked on. If there was one common complaint about the offsite throughout the week, it was that people wished they'd gotten some swag (beyond a coupon for a gelatinous cube). Many expressed that they wish they'd been able to keep the mug.
We understand those complaints, but honestly, we don't mind. While this wasn't our favorite experience of the week, it was the one that managed to get the most people through, all while giving them a fun memory. For just a 30 minute wait, this offered significantly more to see, do, and drink than many other offsites with 3+ hour waits.
So take note, offsite companies. San Diego Comic-Con attendees love immersive experiences, it's true! But sometimes we just want to have a free drink, get out of the sun for ten minutes, and watch a dragon.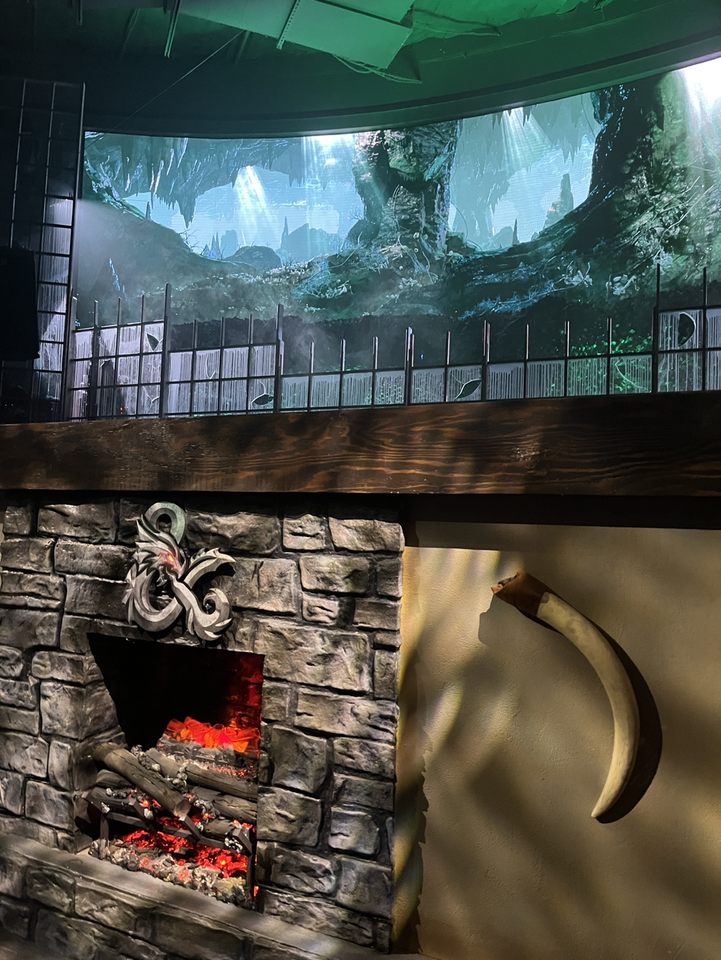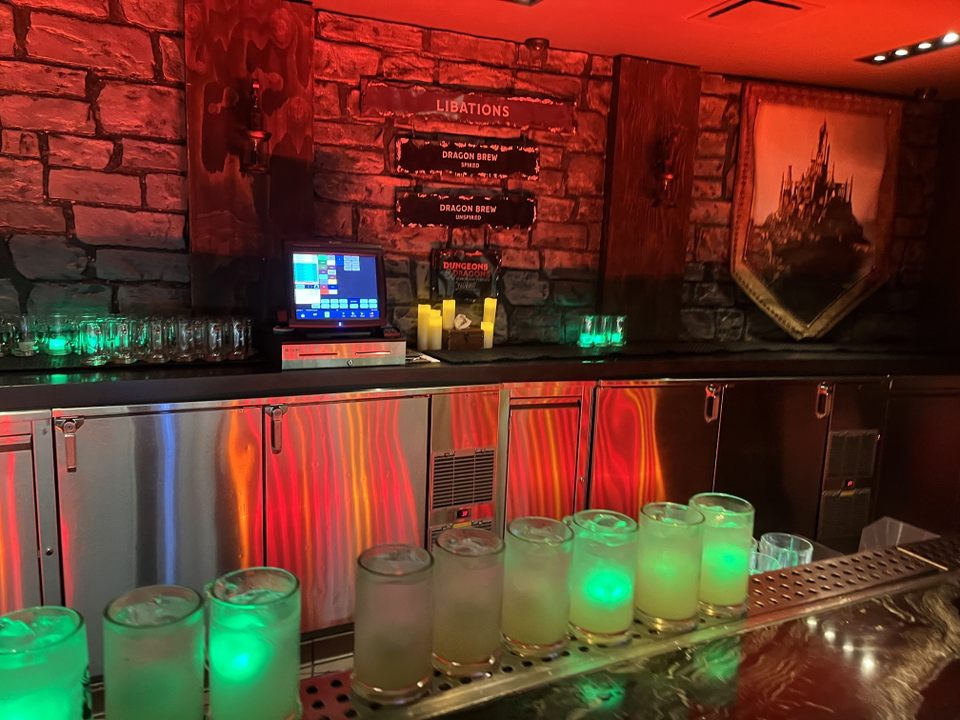 Parks & Cons also attended the media preview night, and you can watch their walkthrough below.