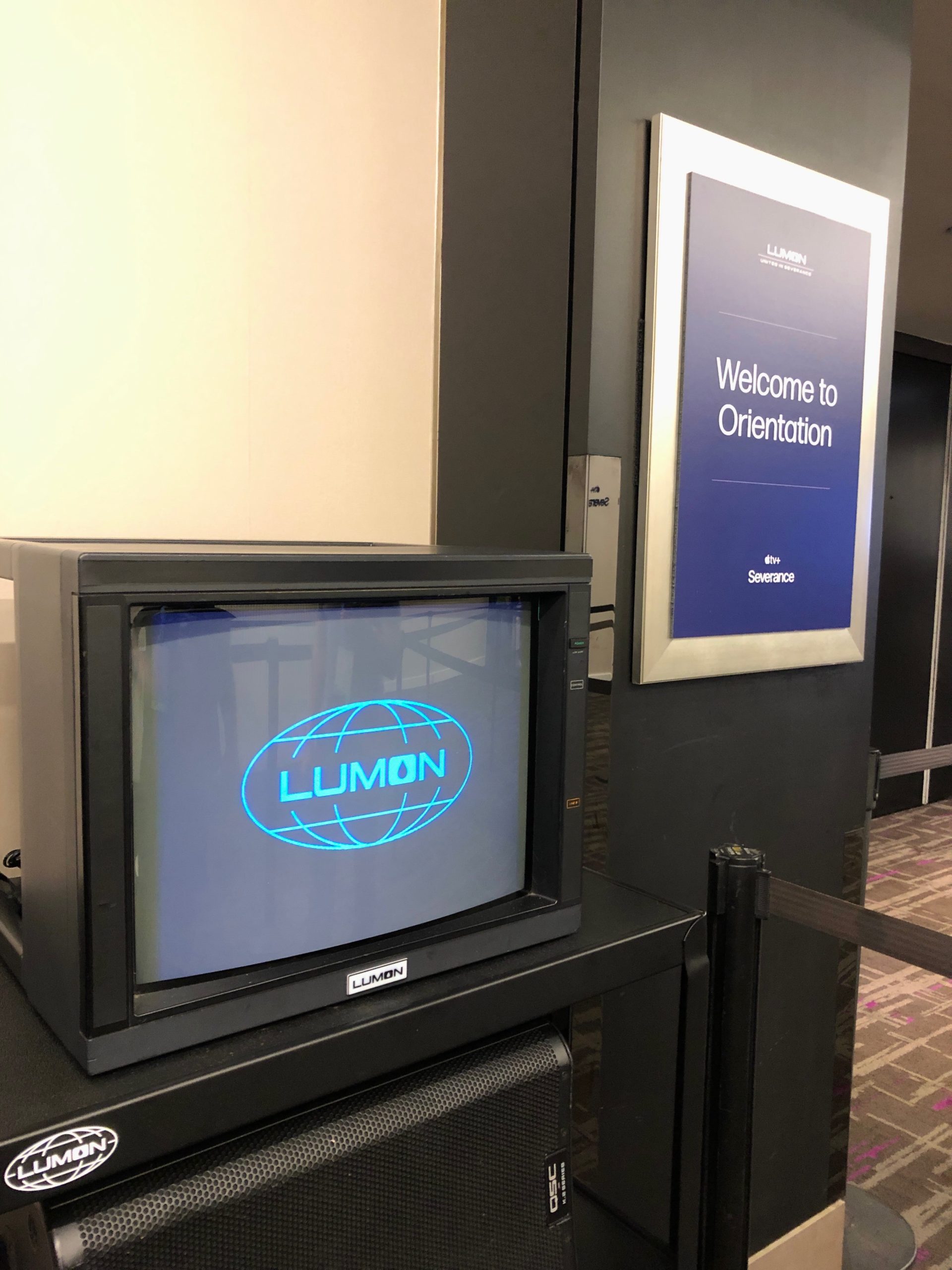 For Apple TV+'s first foray into the world of San Diego Comic-Con, they may have already won the con.
Their immersive offsite at The Hard Rock for Severance is the offsite to beat this week, as it offers a fun and interactive look into the series, very cool swag, and exciting easter eggs for anyone who has watched the standout first season.
Attendees are welcomed into the world of Lumon Industries, the fictional corporation from the series. Here, like the show, you are led into a conference room where you meet your "innie" — your severed self, who has no recollection of the outside world, and is given a new name and work badge (and a snazzy new Lumon tote that Dylan would covet).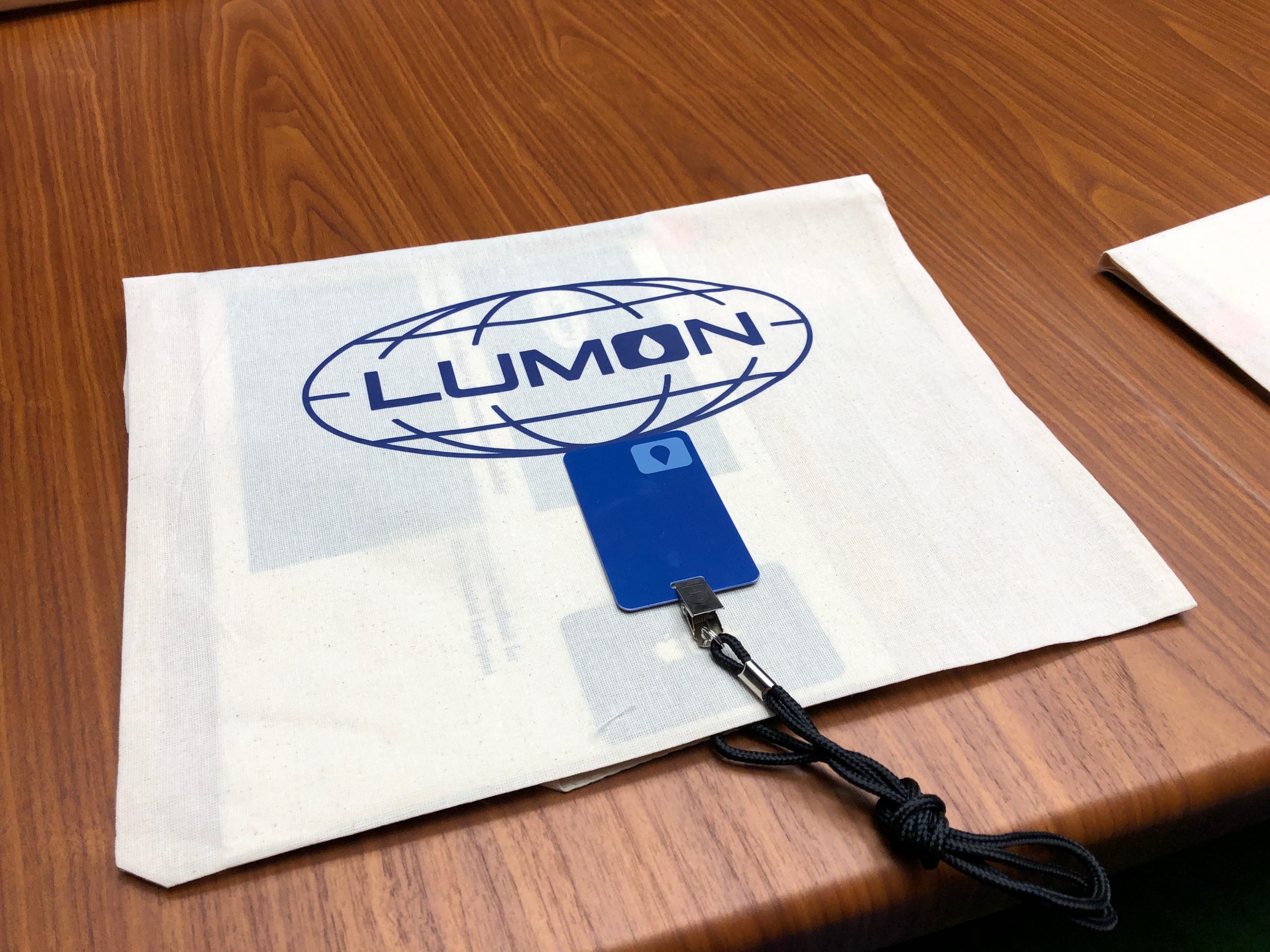 From here, there are several different areas of Lumon to explore from the series, including Optics and Design, Macrodata Refinement where you can try your hand at sorting numbers and enjoy a Music Dance Experience, and even get a wellness check.
Like any good immersive experience, there's a bit of a choose-your-own-adventure element here — some may be sent to the Break Room, some given a secret key to the Security Room, and more. Those who look for clues (particularly those familiar with the series who recognize elements from the series) or who talk with the actors will be led deeper into the experience, and the mysteries, of Severance.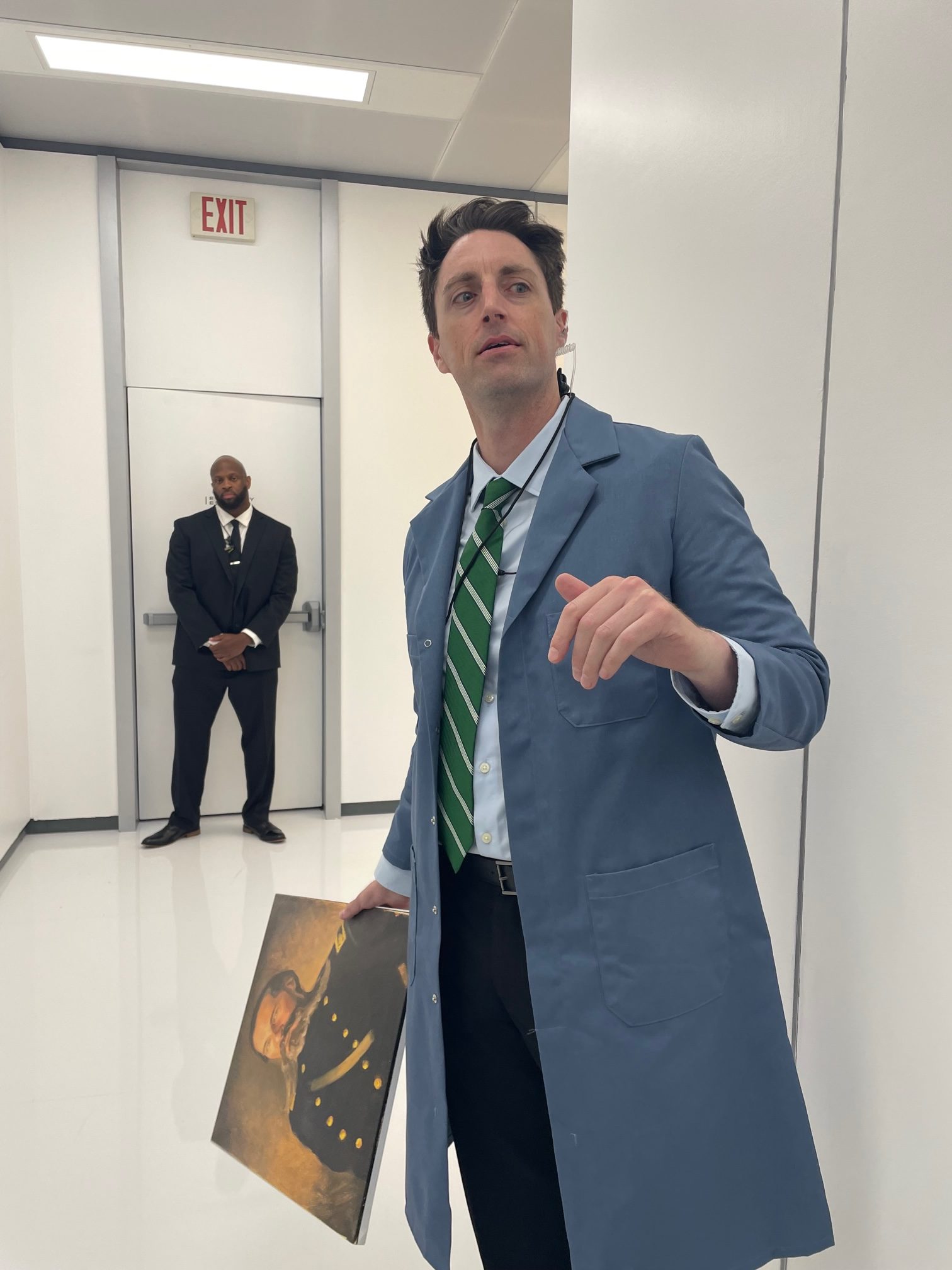 Will fans who aren't already into the show enjoy it? There were several in our group who seemed confused by elements of the offsite, but the actors are lively and entertaining, and the experiences are quick enough that you're never bored. The actors in these types of offsites can easily make or break an experience, but everyone involved seemed well-versed on the series and ready to take you along for the ride.
We could have spent longer in several of the rooms, including the Macrodata Refinement, but it's an incredibly fun, fast-paced offsite that Apple TV+ has clearly pored time, money, and love into. The offsite was developed in partnership with the series' executive producer and director, Ben Stiller, and it shows in the way attention has been paid to recreating elements of the series, and how little details of the world are included throughout.
We won't spoil everything, but particularly if you're a fan of the series, it's a must stop.
At the end, you're given a Lumon badge and a photo op — an opportunity for your "outie" to see what it was like inside the world of Lumon for one brief moment one weekend at San Diego Comic-Con.
For those hoping to get "severed", reservations will launch daily at 6am PT on welcometolumon.com for that day's reservations.