The Comic-Con Gods have done their great randomizing, and deemed you either a winner or a loser (and if you are Club Loser, fear not — you're in good company with this four time lotto loser over here!). But no matter which way the Online Exclusives Portal pendulum swung, we know you have questions, so we're going to try to answer.
I Won For An Exclusives Company!
If you won for any of the exclusives companies in the portal — which includes Funko, , Loungefly, Mondo, UCC Distributing, and Jazwares — your first question might be, "Great! Remind me what they have again?"
Funko: If you won Funko, congratulations! You've basically won San Diego Comic-Con, and your ticket to the hottest booth on the show floor. Items are stocked each morning, so earlier time slots mean what you want is more likely to be in stock. Head to the booth at your allotted time period to purchase. In the past, it's been a limit of one per item per person.
Loungefly: Just like with Funko, head to the booth at your allotted time period to purchase. They have tons of adorable mini-backpacks this year.
Mondo: This is the first year Mondo is part of the portal, and as such, it will work differently than normal. Rather than doing their traditional drops spread throughout the day, Mondo will be releasing that day's specific items at once each morning, plus any remaining products from prior day(s). So just like with Funko and presumably Loungefly, the earlier the timeslot, the more likely something will be in stock.
UCC Distributing: UCC has a plethora of licenses at San Diego Comic-Con this year, including SDCC exclusive Squishmallows, as well as Funko Pop!s for Marvel, DC, Stranger Things, Naruto, Dragon Ball Z, Star Wars, and more. There is a limit of two per item per person per day.
Jazwares: New-kids-on-the-portal-block Jazwares have some cool exclusives this year, including Squishmallows, a Star Wars Micro Galaxy TIE Fighter, and more. There's no word yet on a limit per person.
For all of these items, we recommend lining up earlier than the timeframe for which you have been allotted — but use your best judgement. For instance, a line will probably form the earliest for Funko, so you will need to line up earlier for that than, say, Jazwares.
For any/all of these items, you are NOT guaranteed that anything is still in stock by the time you make it to the booth, even if you arrive during your time window.
I DIDN'T Win For An Exclusives Company 🙁
That's okay! Welcome to the Losers Club, we have bad luck, but we make excellent drinks. Here's how you can still try to score what you want, even if the great Comic-Con Gods has deemed you a loser.
Funko
Basically everything at Funko is shared with various retailers, which you can see in the handy chart below. The Funko Web is Funko's online shop on their site, and if you don't know what Walmart is, we can't help you. These items will have a different sticker, but if a sticker means THAT much to you, there is eBay. The shared retail exclusives are set to launch on Thursday, July 21 — but traditionally, each retailer launches at a different time, so your best bet Wednesday night/Thursday morning is just to watch social.
More good news — the Funko booth will also open each day at 3pm (or thereabouts) once they finish the lottery timeslots, for any remaining inventory.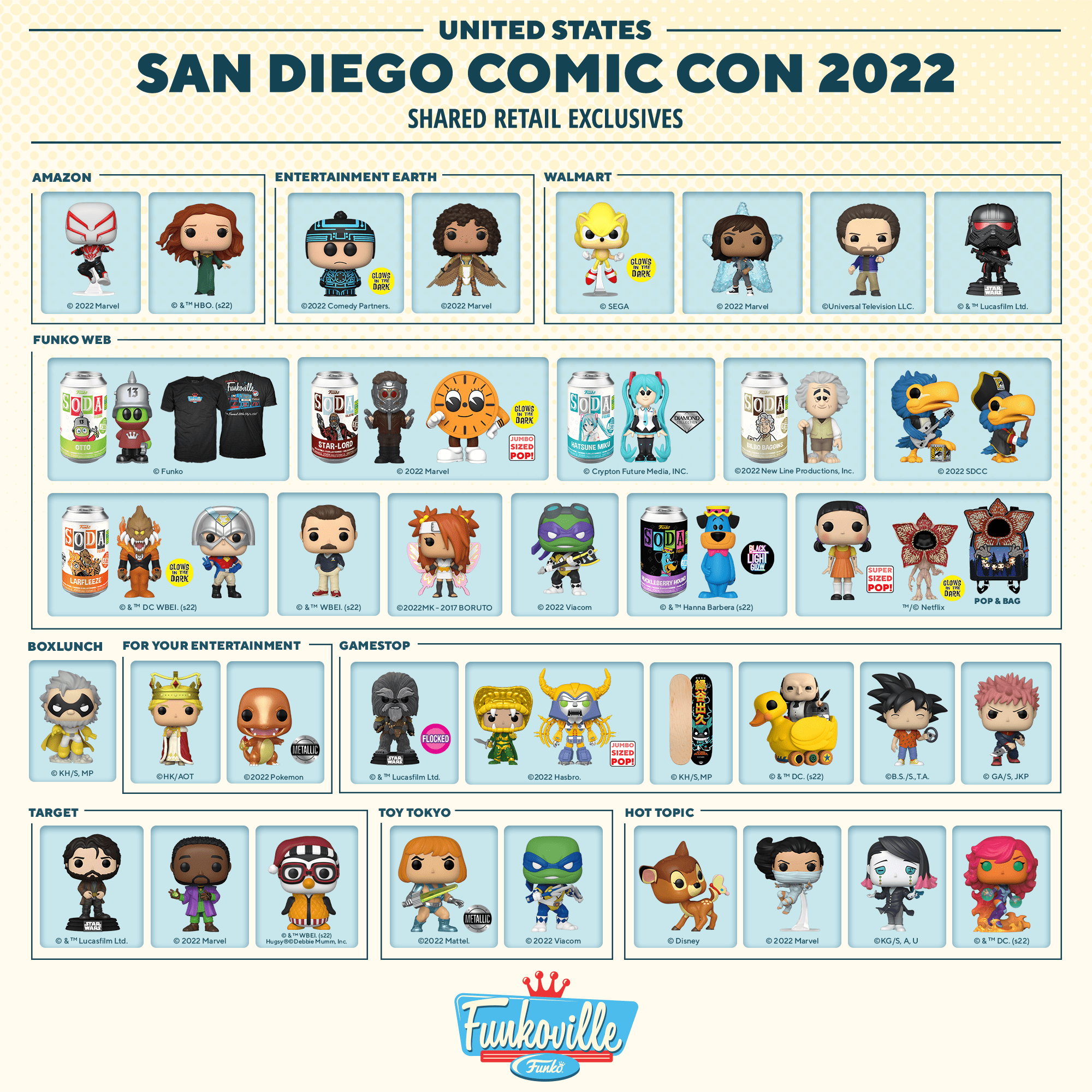 Loungefly
Just like with Funko, most of their exclusives will be available through shared retailers, and you can find the ones we know here. While not specified, we're guessing it will be like the Funko and Mondo lines (as they're all in the same family), and open to the public after 3pm for any inventory that remains for that day.
Mondo
Just like with Funko and Loungefly, Mondo will open to the public at 3pm for any quantity that remains that day. There will also be regular editions (but not the SDCC variants) of most items on their website throughout the week, and you can find that announced schedule here.
UCC Distributing
If there's a UCC Distributing item that you're after, you're in luck. Booth #5613 typically filters in a walk-up line throughout the day.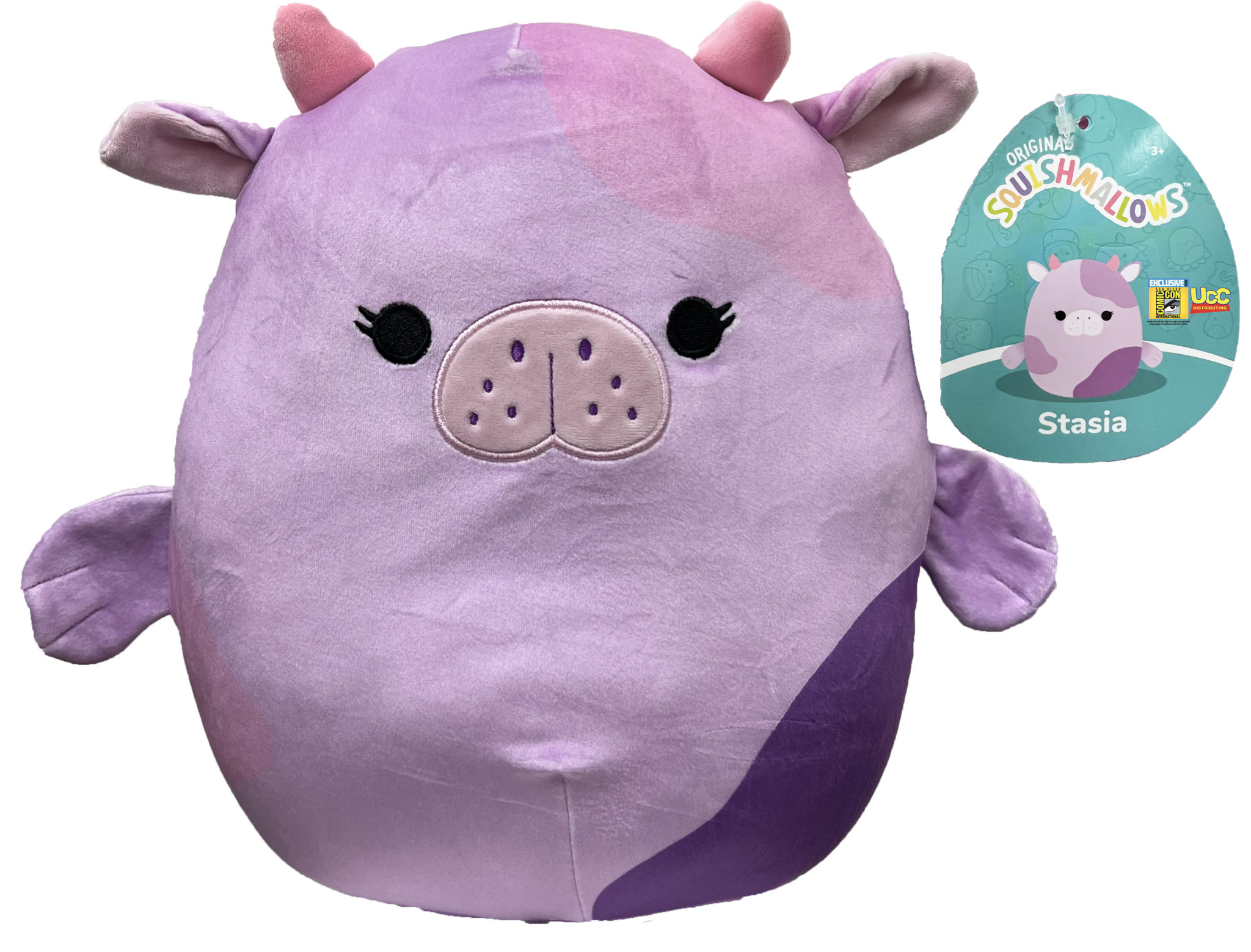 Jazwares
Since this is the first year Jazwares has been part of the portal, this may be a bit of trial/error. Will they open their line to the public each day? It's worth checking.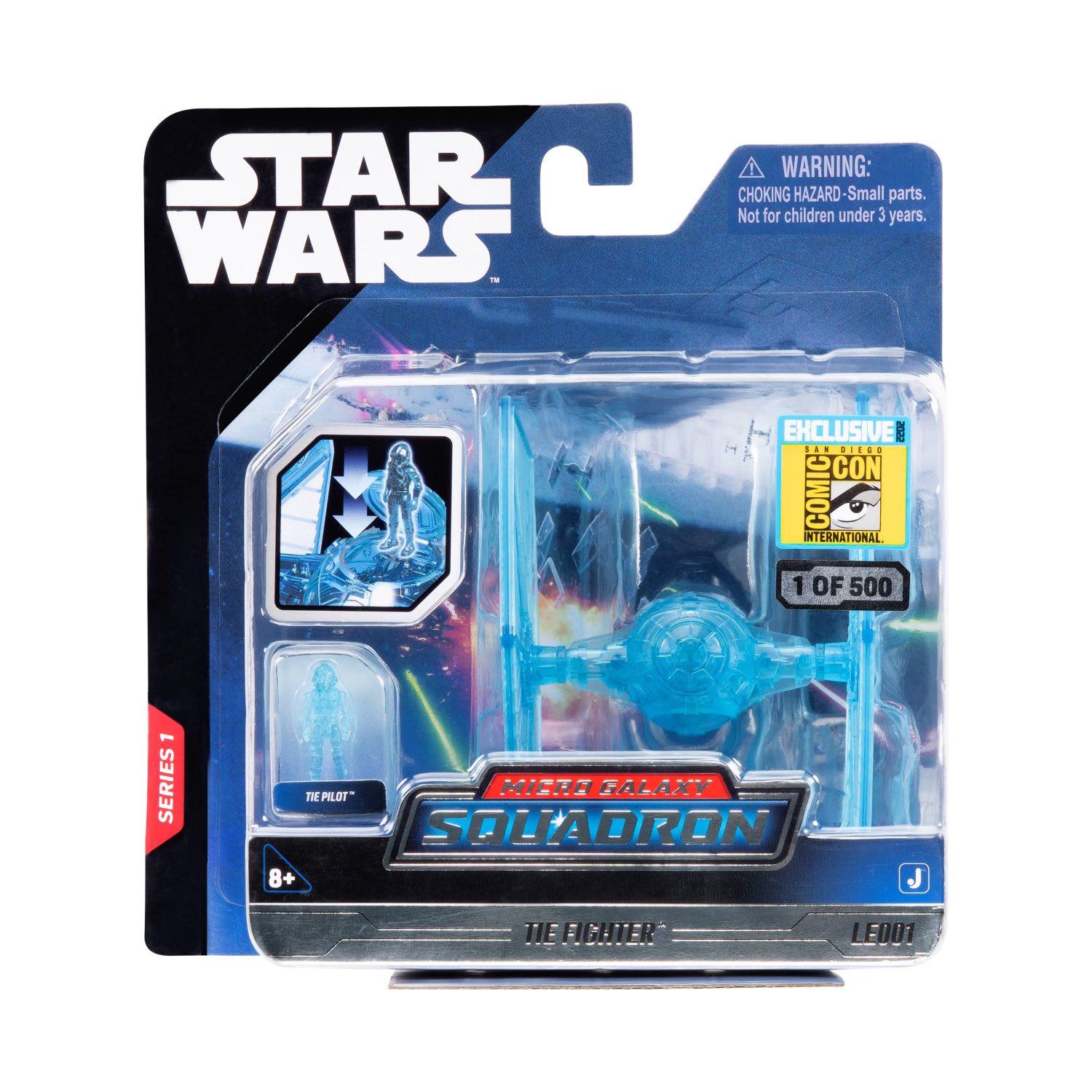 I Won An Autograph Signing!
Congrats on being one of the lucky few! To participate in the signing, on the morning of the signing, you'll head to the Sails Terrace just outside the Sails Pavilion. Here's a map: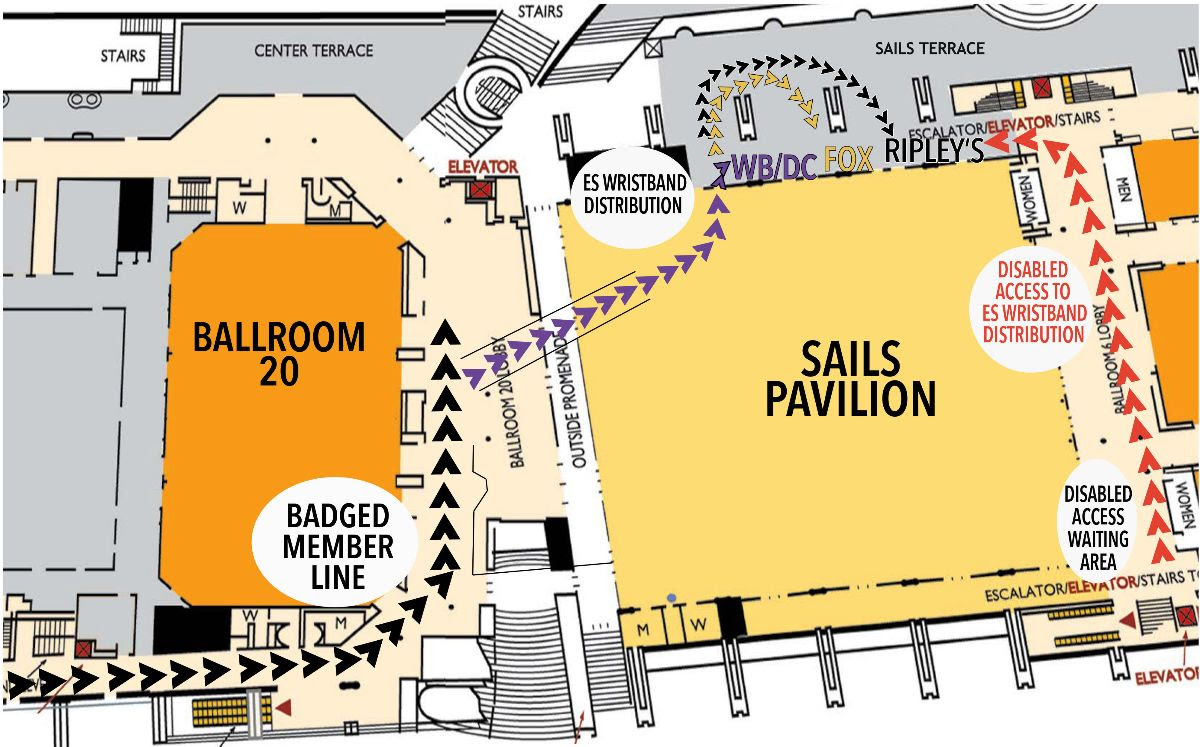 You'll need to have your confirmation as well as a valid photo ID. You'll get into the appropriate line, and then receive a wristband. Wristbands are non-transferable.
That's it! Enjoy your experience!
I DIDN'T Win An Autograph Signing 🙁
Unfortunately, for any portal signings, you're pretty much out of luck now. However, there are a whole lot of other signings happening throughout the convention, which DON'T require a portal win — and you can find our compiled list here.