As previously announced, San Diego Comic-Con will be requiring masks during the event, and verification of full COVID-19 vaccination status or proof of a negative COVID-19 test taken within 72 hours.
While not required, Comic-Con International will be using the CLEAR Health Passport (which you can download in the Apple Store or Google Play store).
Once downloaded, you can follow these steps and input your Covid-19 proof of vaccination or negative test result. To attach the CCI event, you can tap the "Have a code?" button and enter COMICCON, or you can search the events for Comic-Con 2022.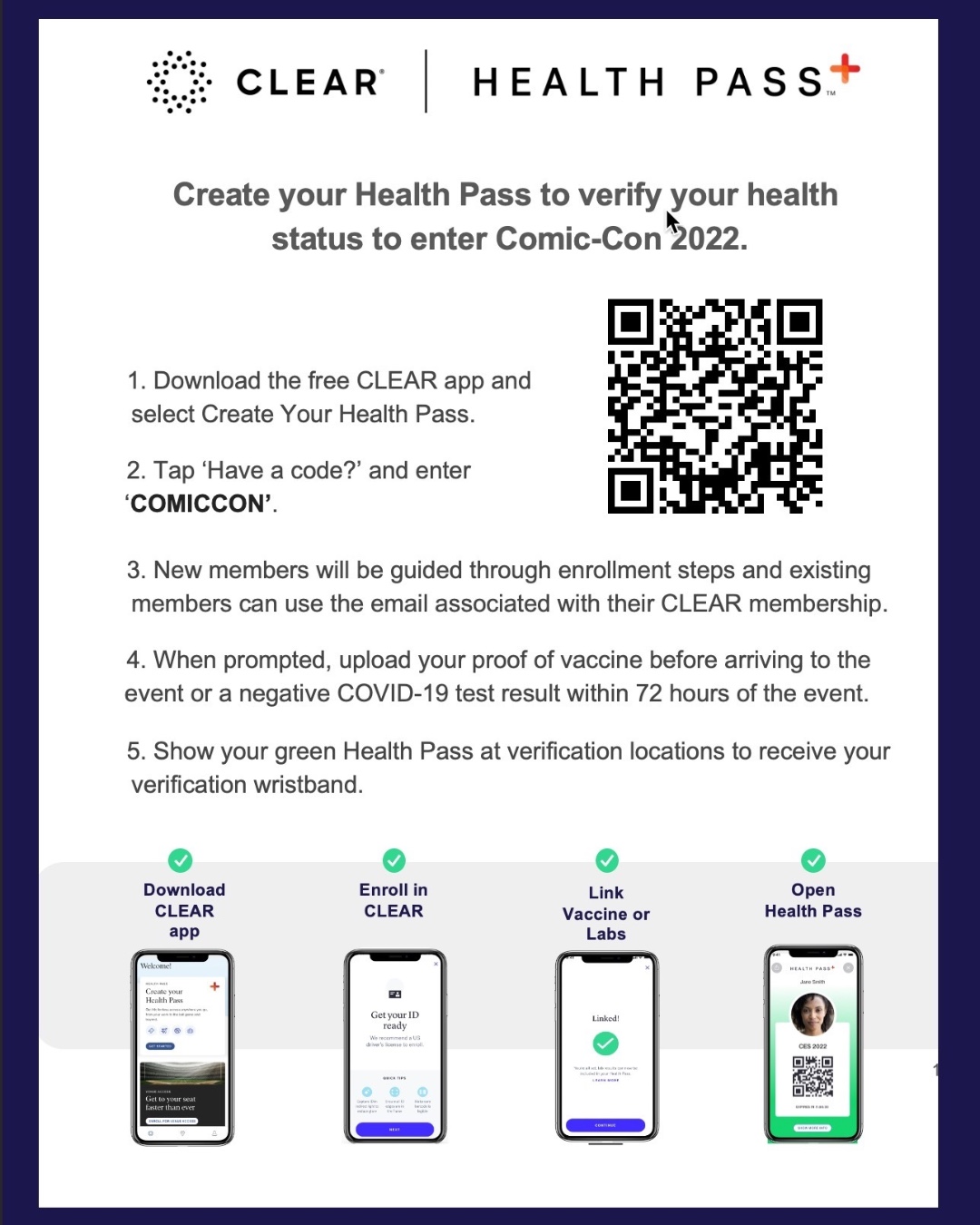 The CLEAR app will simply be a faster way to get through the check-in process to receive your wristband, but if you prefer to bring a paper or digital proof in another form, CCI is accepting both.
CCI will also have multiple locations doing Covid-19 verification checks, starting Monday, July 18 at the Town and Country Hotel, Tuesday at the Marriott Marquis and Marina, and Wednesday for all other locations.
Here's a look at the map and the hours. It's worth noting that badge pick-up historically starts much earlier than the posted times — so that could also be the case here.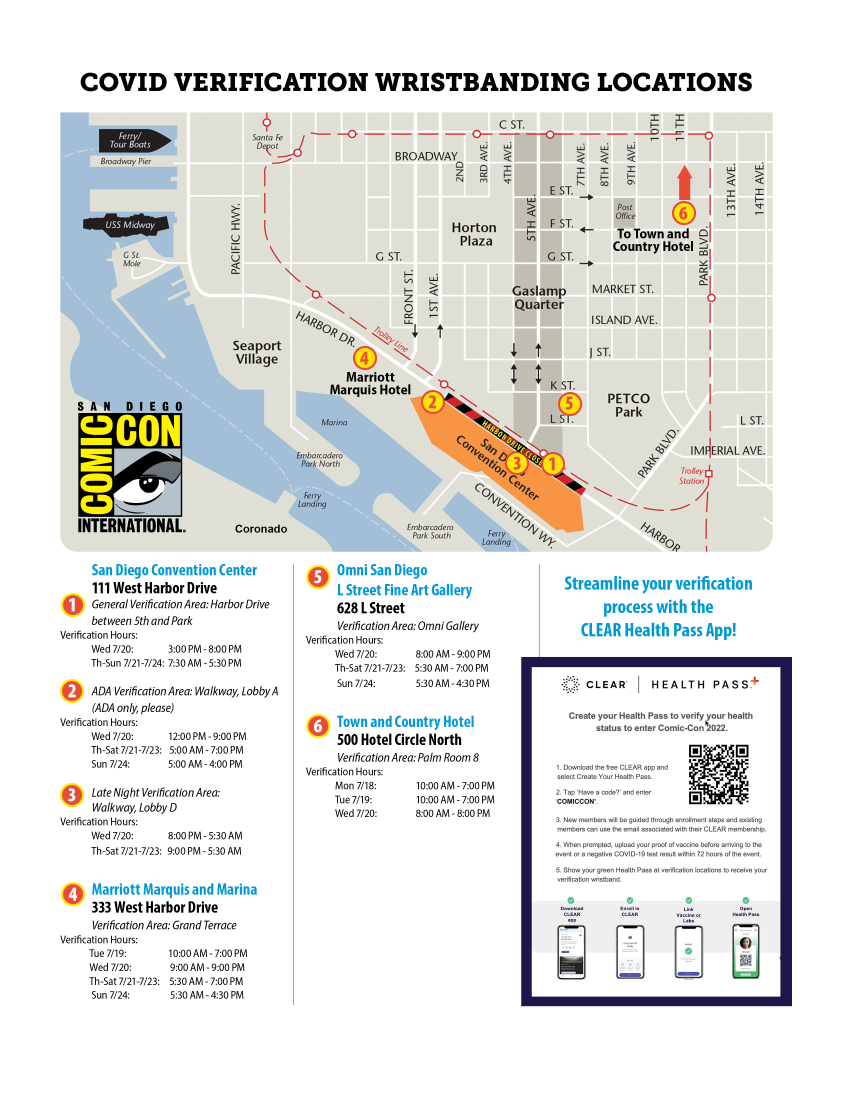 Many have also asked if they'll be required to re-verify more than once during the con. At both Comic-Con Special Edition and WonderCon, you only needed to verify once (so long as you didn't then lose your wristband). We suspect it will be the same for San Diego Comic-Con.
[UPDATE July 18]
Today marks the first official day of Covid-19 wristband verification, where attendees can pick-up at Town & Country. If that's where you're headed, you'll head to the T&C lobby. If parking at structure, access to wristbands is via pathway between lobby and MRKT.
We were told that it's 20 minutes free parking in the Town & Country parking lot.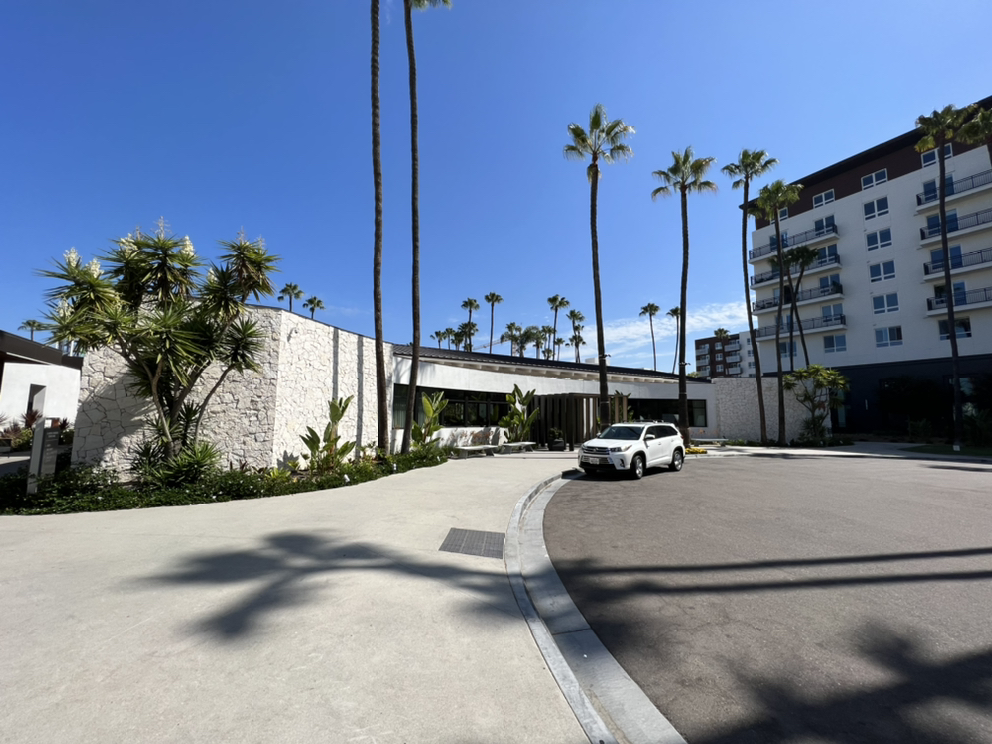 There will be signs for where to go.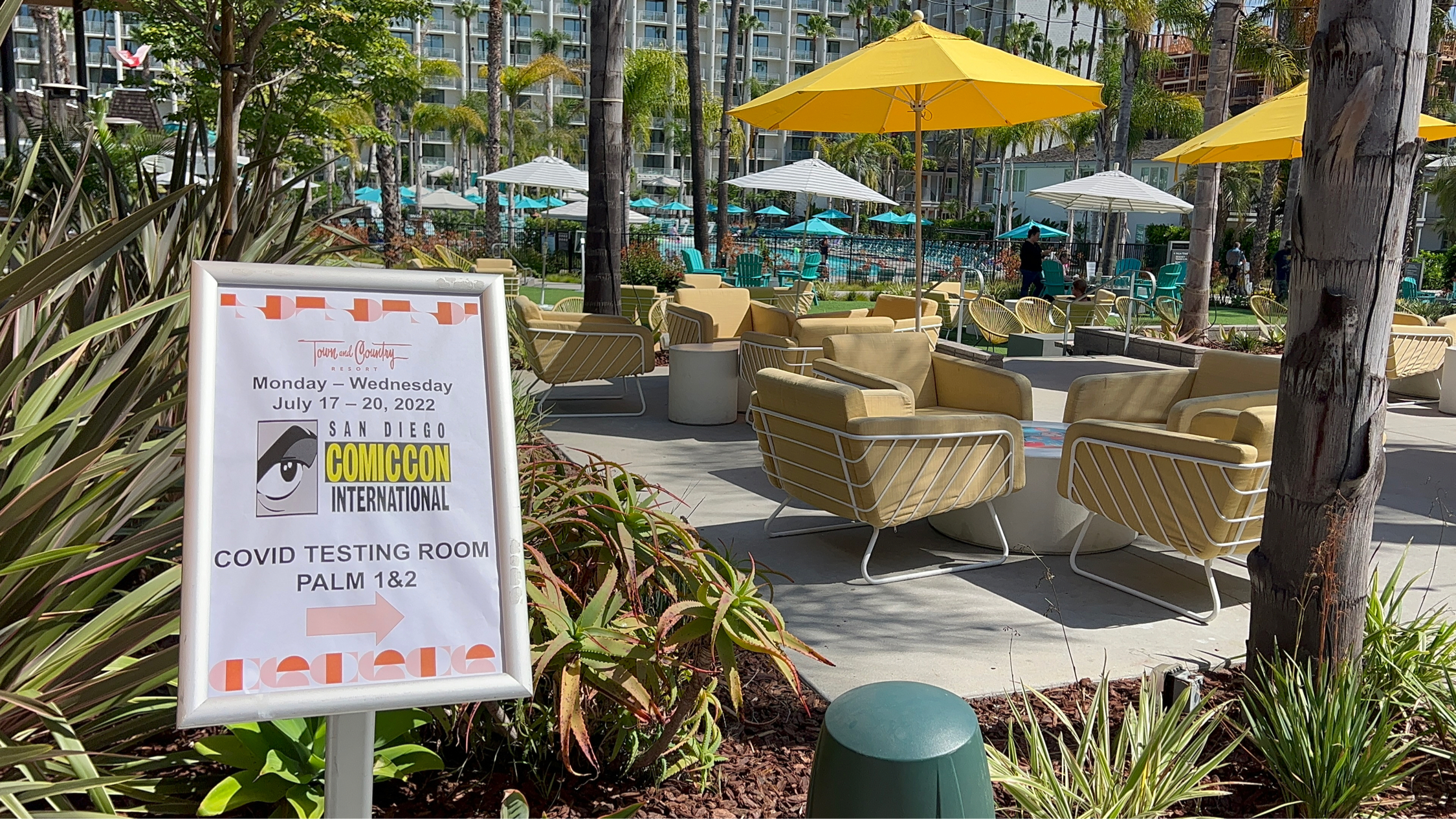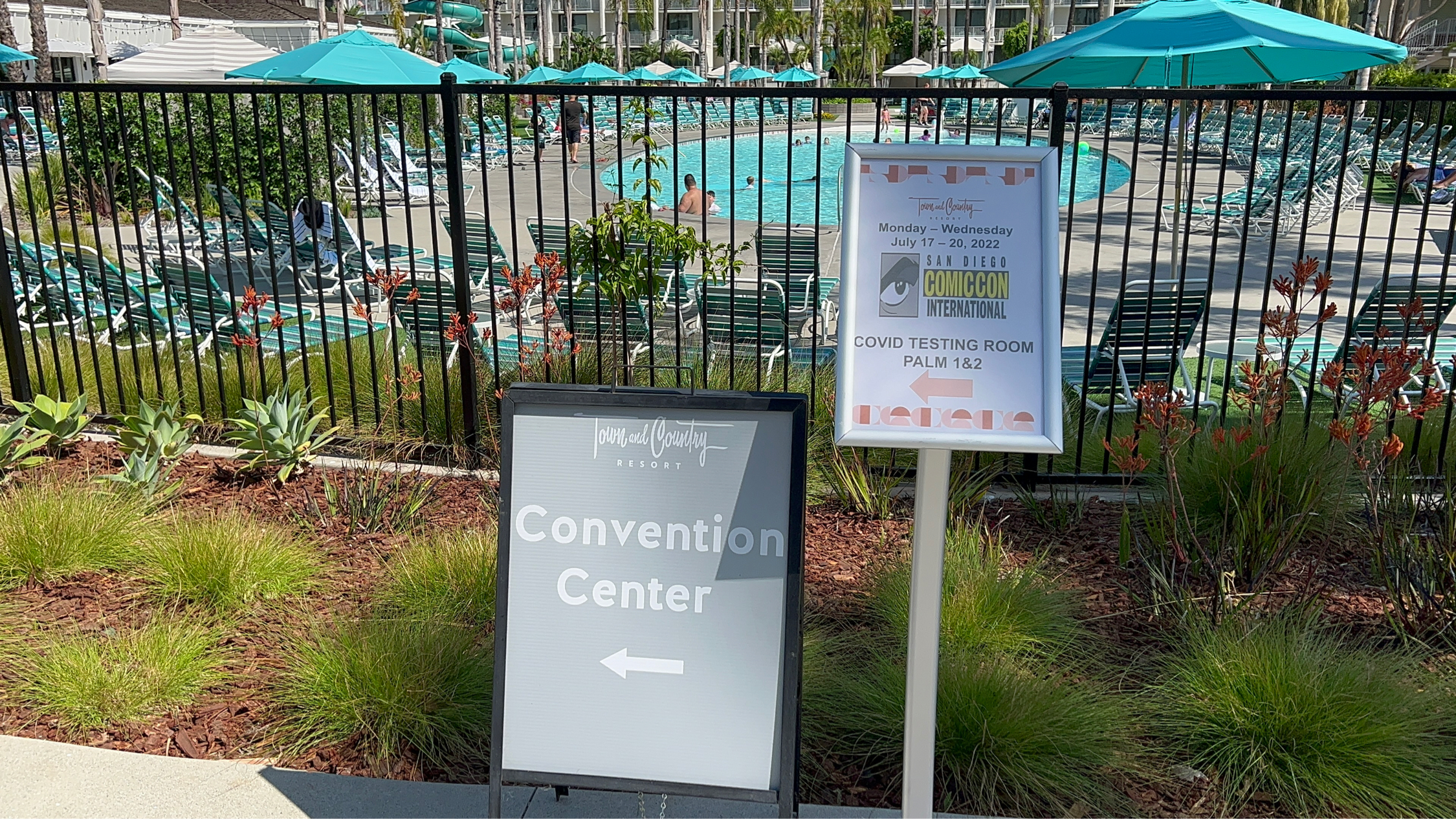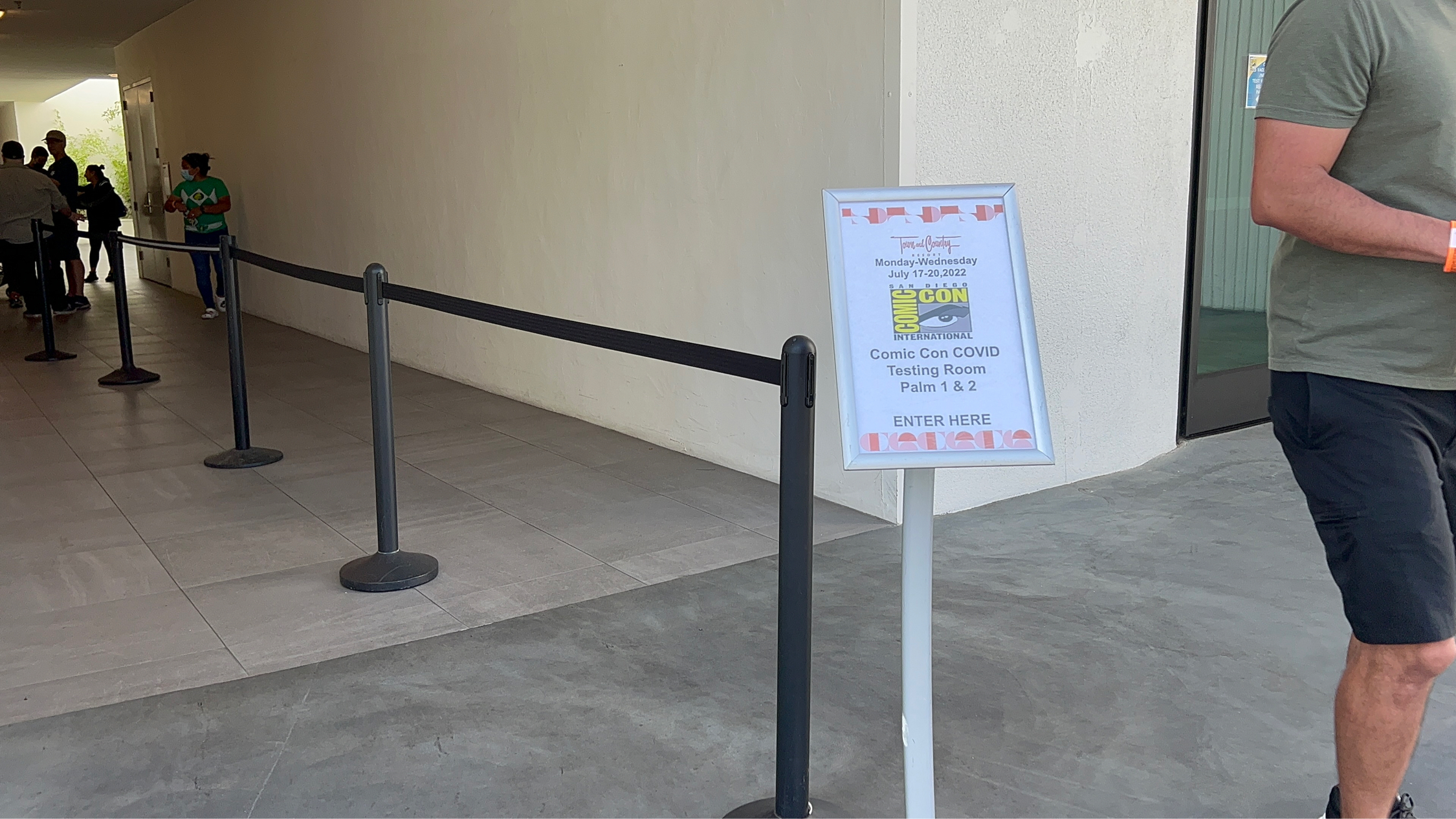 Once inside, simply show your vaccine or negative Covid-19 test.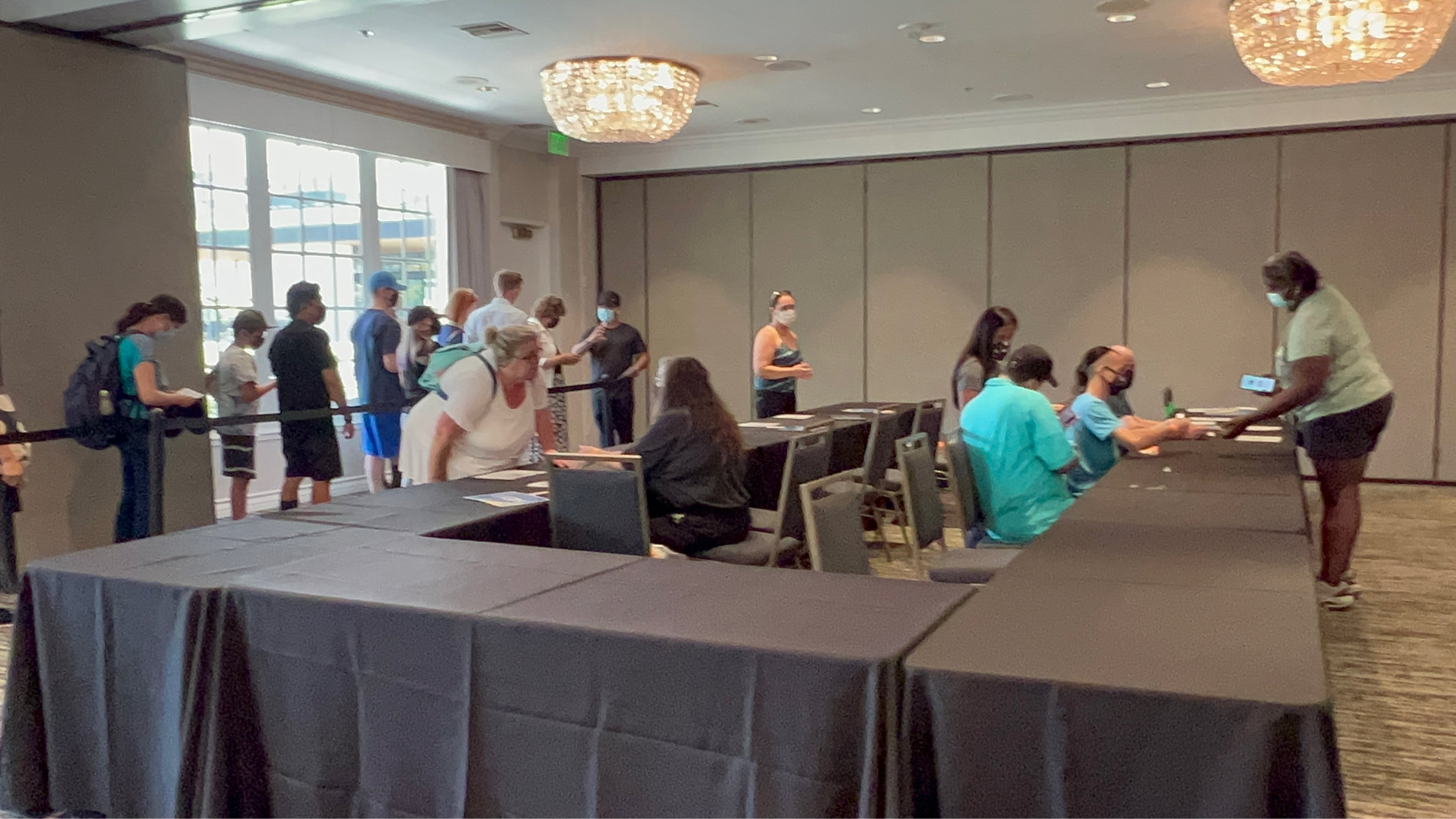 And you will receive this — a paper wristband that's somehow meant to last 5+ days. Good luck!