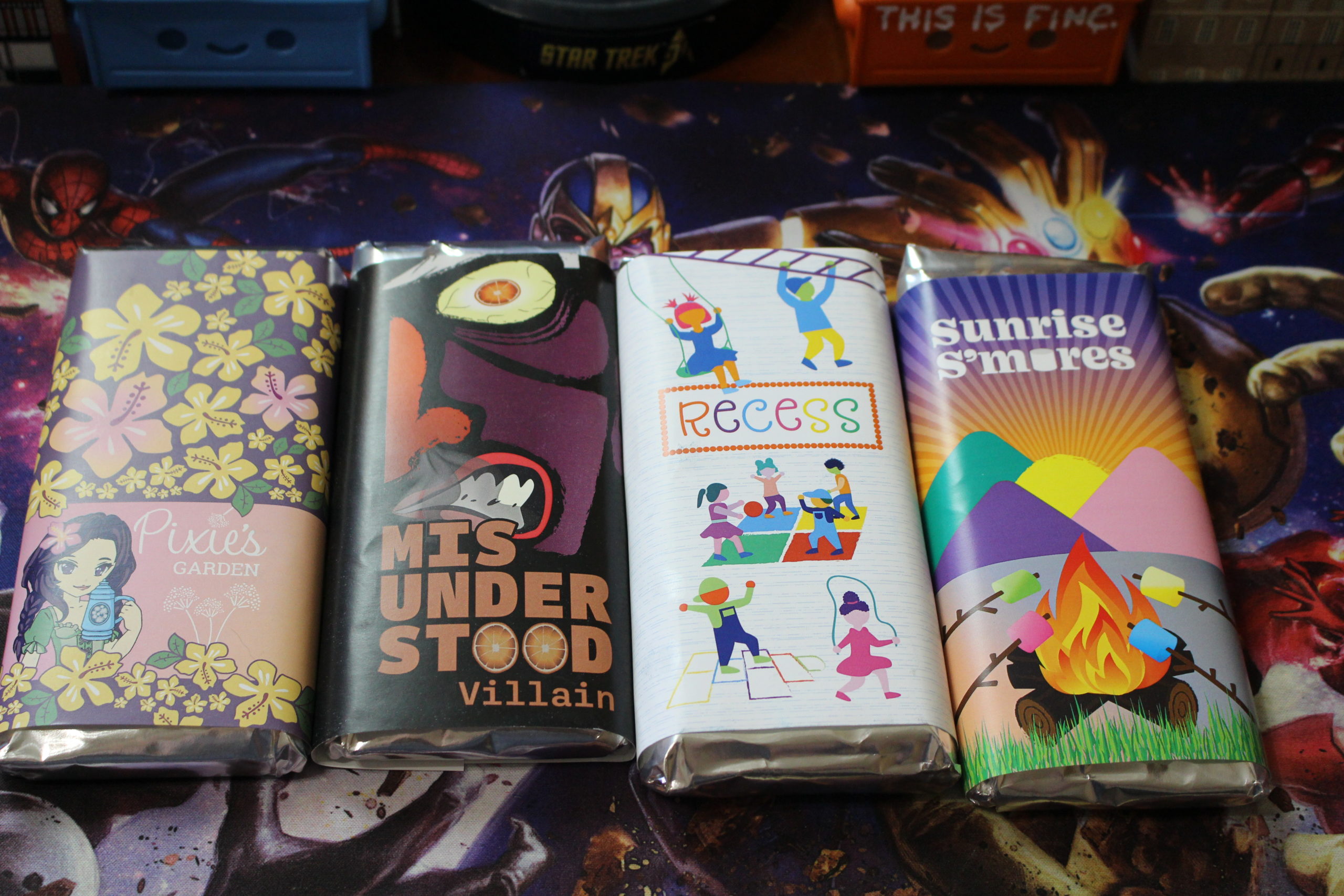 Who can take the sunrise,
Sprinkle it with dew,
Cover it in chocolate and a miracle or two?
The San Diego Convention Center can. OK, that's a few syllables too many, but you get the idea, right? I got to try some samples of this year's convention center's SDCC exclusive chocolate bars, and they are all… well, you'll have to watch the video for that.
Thank you to the San Diego Convention Center's Maren Dougherty, Executive Chef Sufi Karaien, and Pastry Chef Matthew Haven for the opportunity to try these uniquely designed chocolate bars.