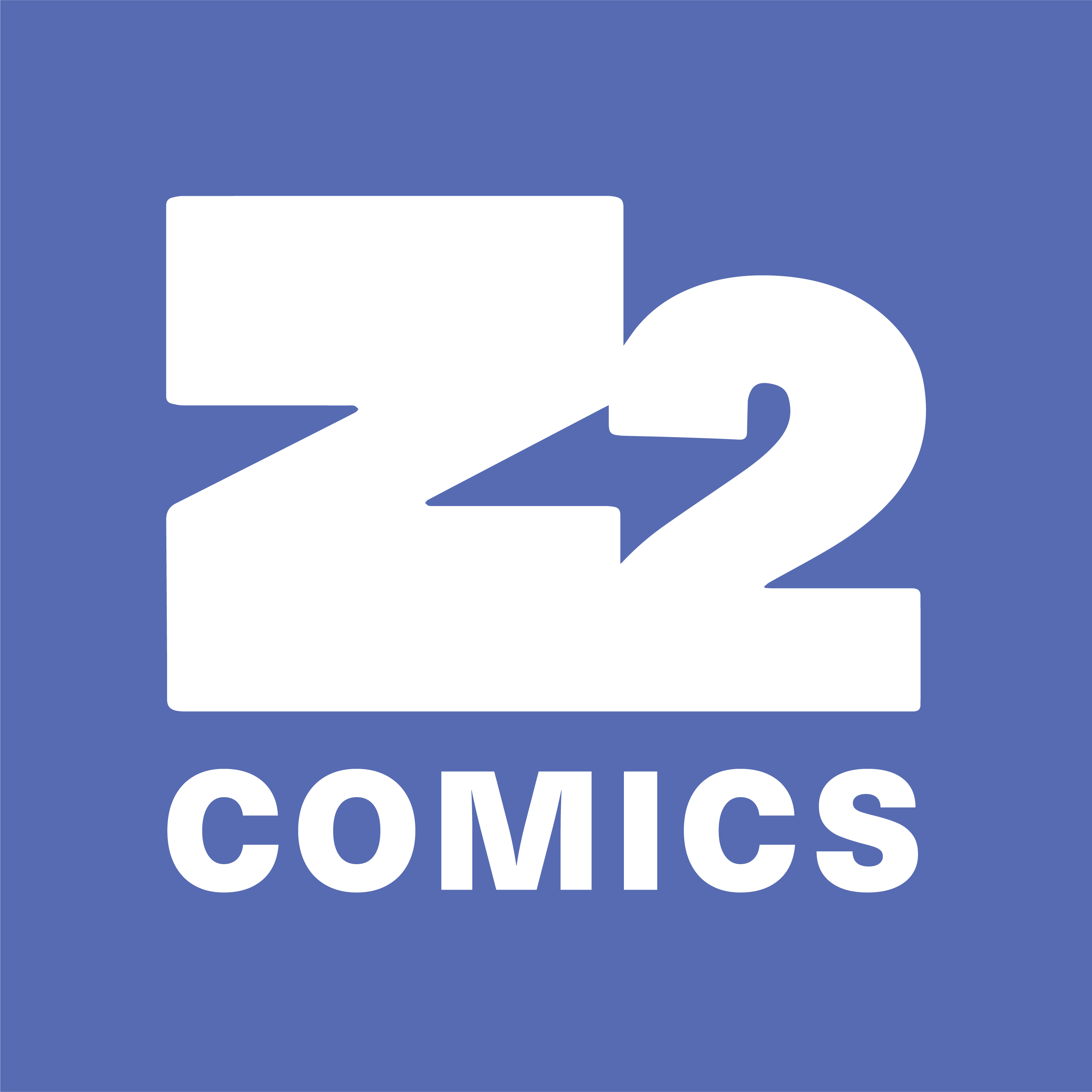 Z2 Comics, an independent graphic novel publisher that's burst onto the scene, is best known for their rockin' collaborations with icons from the music industry, including graphic novels featuring musicians and performers such as Anthrax, Gorillaz, King Diamond, Machine Gun Kelley, Weird Al Yankovic, Tori Amos, Melissa Eheridge, Pantera, and so many more.
In 2019, they brought Poppy to the con for a special performance — and now, they're here to rock San Diego Comic-Con with panels and signings. They're even part of the Thursday night Fandom party.
At their Booth #2621, you'll find signings including:
Sunday, July 24 – 11am – Jason Derulo
They'll also have panels all week, featuring some of the hottest names in music, TV, and pop culture, including Major Lazer (with Diplo, Walshy Fire, and Ape Drums); the cast of The Last Podcast on the Left (with Ben Kissel, Marcus Parks, and Henry Zebrowski); Suicide Squad and Dune's David Dastmalchian; and Schitt's Creek's Emily Hampshire.
Here's a look at their full panel schedule:
Z2 Comics: Major Lazer: Year Negative One, Thursday, 7/21/22, 1:00PM – 2:00PM, Room: 5AB
Major Lazer has been making the world smaller by making the party bigger since 2008, merging the worlds of dance hall, reggaeton, afrobeat, and beyond through the eclectic collaboration of Diplo,Walshy Fire, and Ape Drums. At the center of this collective stands the eponymous figure—a man defined by his lethal bionic arm and equally lethal beats. Discover Jamaica's greatest hero in Major Lazer: Year Negative One, a new graphic novel written and drawn by Major Lazer art director Ferry Gouw. Join Major Lazer's own Diplo,Walshy Fire,Ape Drums, and Gouw for an exclusive preview into a world of vampires, zombies, and brawling club owners with this essential panel on the making of a modern cross-media action icon.
Z2 Comics: The Last Comic Book on the Left with Ben, Marcus, Henry, and Special Guest David Dastmalchian, Friday, 7/22/22, 10:30AM – 11:30AM, Room: 10
Ben Kissel, Marcus Parks, and Henry Zebrowski have been filling our ears with laughs and shrieks for over a decade with The Last Podcast on the Left. This summer, their hilarious, obsessively-researched tales of the morbid and morose transcended mediums for The Last Comic Book on the Left, a chilling anthology filled with Last Podcast icons including Detective Popcorn, sexy Mothman, and John Wayne Gacy. Join the trio and Last Comic writer/rad actor David Dastmalchian (Count Crowley, Suicide Squad) for a hilarious panel filled with tons of heart—both metaphorical and literal. Moderated by Z2 Comics Publisher Joshua Frankel.
Z2 Comics: Emily Hampshire Conjures Magic with Amelia Aierwood, Friday, 7/22/22, 5:30PM – 6:30PM, Room: 24ABC
This autumn, actress Emily Hampshire will cast a spell of delight and whimsy over readers with Amelia Aierwood: Basic Witch. The breakout star of Schitt's Creek and the upcoming sci-fi series The Rig will jump from the screen to the panel in the charming tale of a black-sheep witch struggling in the shadow of her reality-show family. Join Emily as she shows an exclusive, enchanting preview of her upcoming graphic novel.