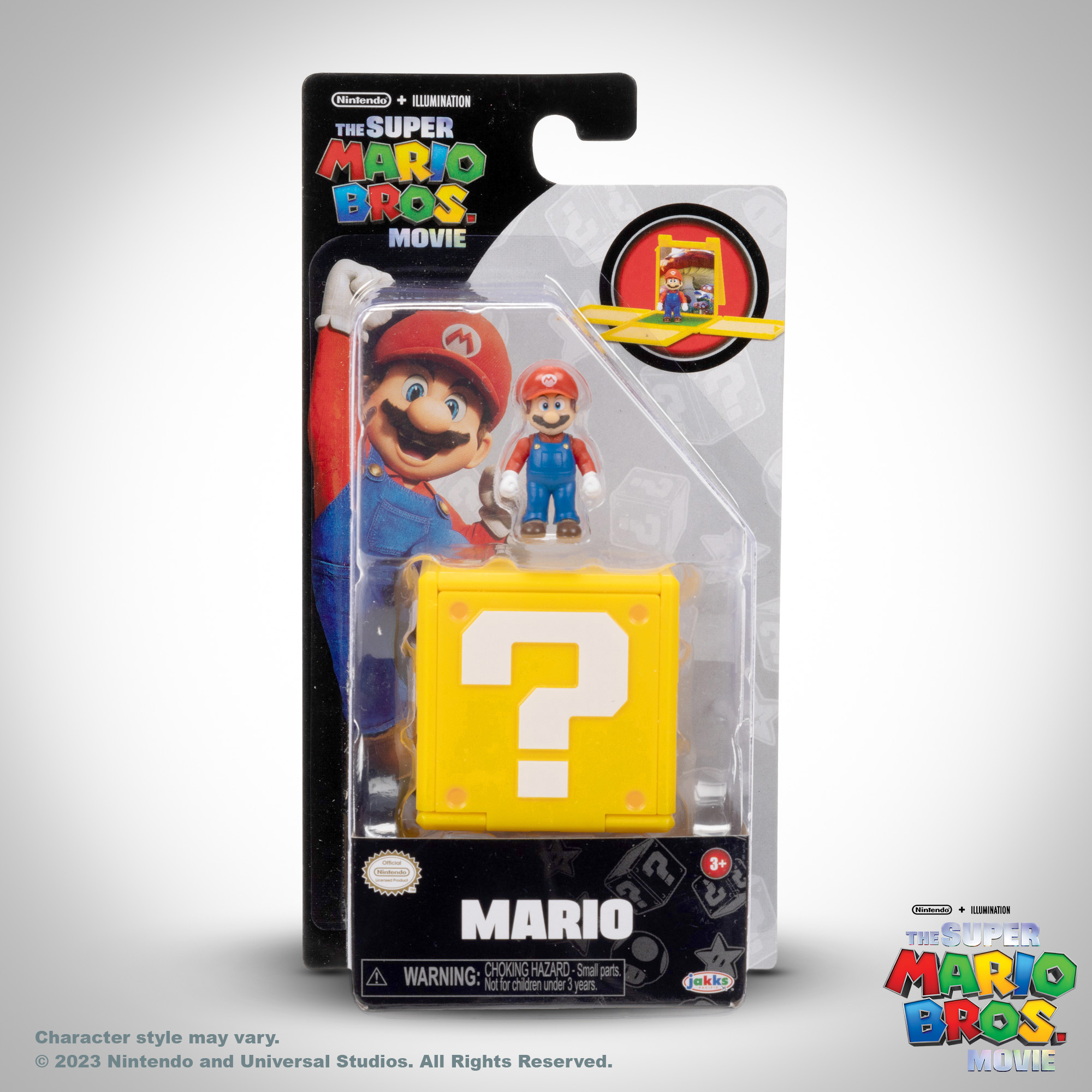 JAKKS Pacific and Disguise Inc. are heading to WonderCon this weekend with a panel, and a whole lot more.
The toy and costume manufacturers will be hosting "JAKKS Pacific and Disguise Costumes Upcoming Releases" on Friday, March 24 at 5pm in Room 213CD, a panel focused on their upcoming toy releases for Nintendo, including The Super Mario Bros. Movie, Sonic the Hedgehog, Apex Legends, and more
During the panel, fans will get an exclusive sneak peek of new collectible releases for The Super Mario Bros. Movie, including the Rumble R/C Kart Racer. This full-function 2.4ghZ R/C features a range of 100 feet, and the tail pipes light up and rumble just like in the movie, while Mario's head and hands move when the vehicle turns.
"Our new line for The Super Mario Bros. Movie is flying off shelves," said Craig Drobis, SVP of Marketing.  "We are proud to take you through all of the great details and features, as well as what's in the works for the fall across our other brands, and make some fun announcements for fans and collectors."
During the panel, following the Q&A with members of the development team, there will be a special giveaway for every attendee from The Super Mario Bros. Movie toy line.
[UPDATE March 23]
In addition, JAKKS will be featuring a look at their new line of Shelf Talkers, featuring iconic characters such as The Dude, Beavis, Butt-Head, and more.
Disguise will also be debuting their new line of Dungeons & Dragons: Honor Among Thieves costumes, as well as new additions for Minecraft and Sonic Prime. They also promise a few "surprises" in the panel.