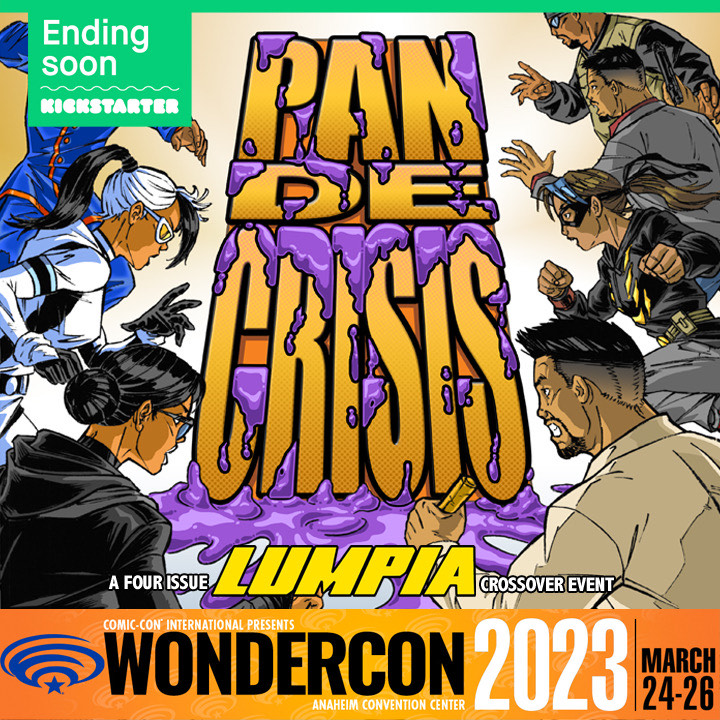 Last year, Kid Heroes Productions made their way to Anaheim with the WonderCon debut of their film, Lumpia with a Vengeance. This time around, the creators behind the crowdfunded award-winning movie are coming back to spread more Lumpia love.
The film follows an unlikely hero and a high school student join forces to prevent a mysterious crime syndicate from destroying their town — armed only with a lumpia. Since its debut, the creators have created a world around the film, with multiple comics, for a "Deep Fried Universe".
This month you'll find Kid Heroes Productions at Small Press #SP-70, where they'll be serving up WonderCon exclusives, signings, and the debut of a new comic book storyline, PAN DE CRISIS.
Their latest comic is a four part crossover storyline in that Deep Fried Universe, and will unite the heroes and villains of the universe against a new threat. Lumpia: Origins #1 (PAN DE CRISIS Part 1) would return to the late 90's and revisit the events of the first Lumpia film.
Their current Kickstarter for the series ends on Monday, and includes an Ube foil and limited edition Ube Metal reward option. You can find more information, and support, on their Kickstarter page.
[UPDATE March 22]
We hope you have room for one more helping of Lumpia and Kid Heroes Productions news, because it's hot and ready for you. They're debuting a new cap this year, The Original Lumpia x Bayani Art gold embroidered snapback cap. It celebrates the 20th anniversary of the original film with art by Gerald Pilare and LeRoid David. It's limited to less than 50 pieces, and will be available for $40 each at SP-70.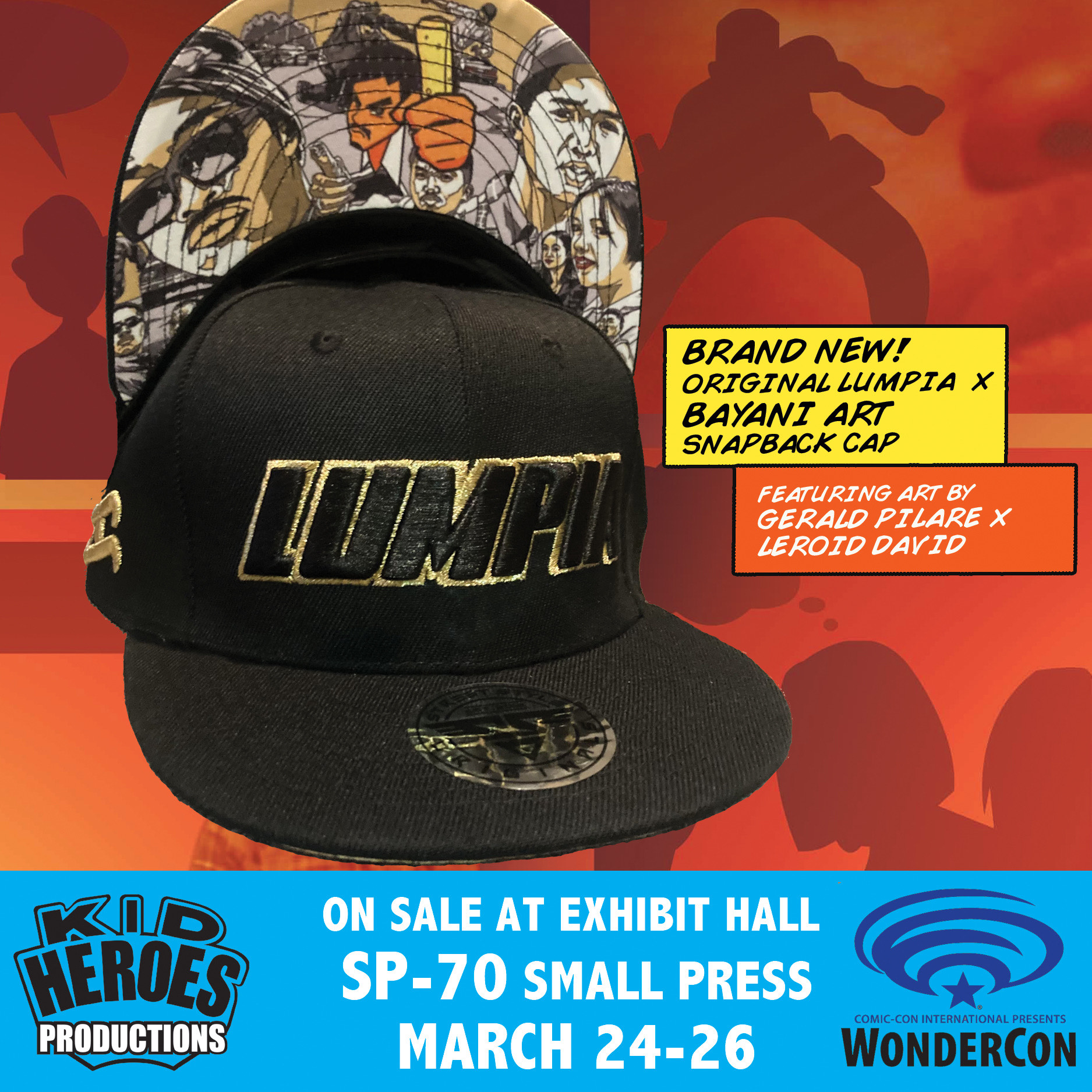 You can stop by the booth all weekend long to find Patricio Ginelsa (director of both Lumpia films), as well as an assistant stunt coordinator, and artists like Cesar Cueva, Diego Iriarte, and Ebony Soy all weekend long. On Sunday, those who stop by Soy's signing from 12pm-2pm PT will also get a free print, while supplies last.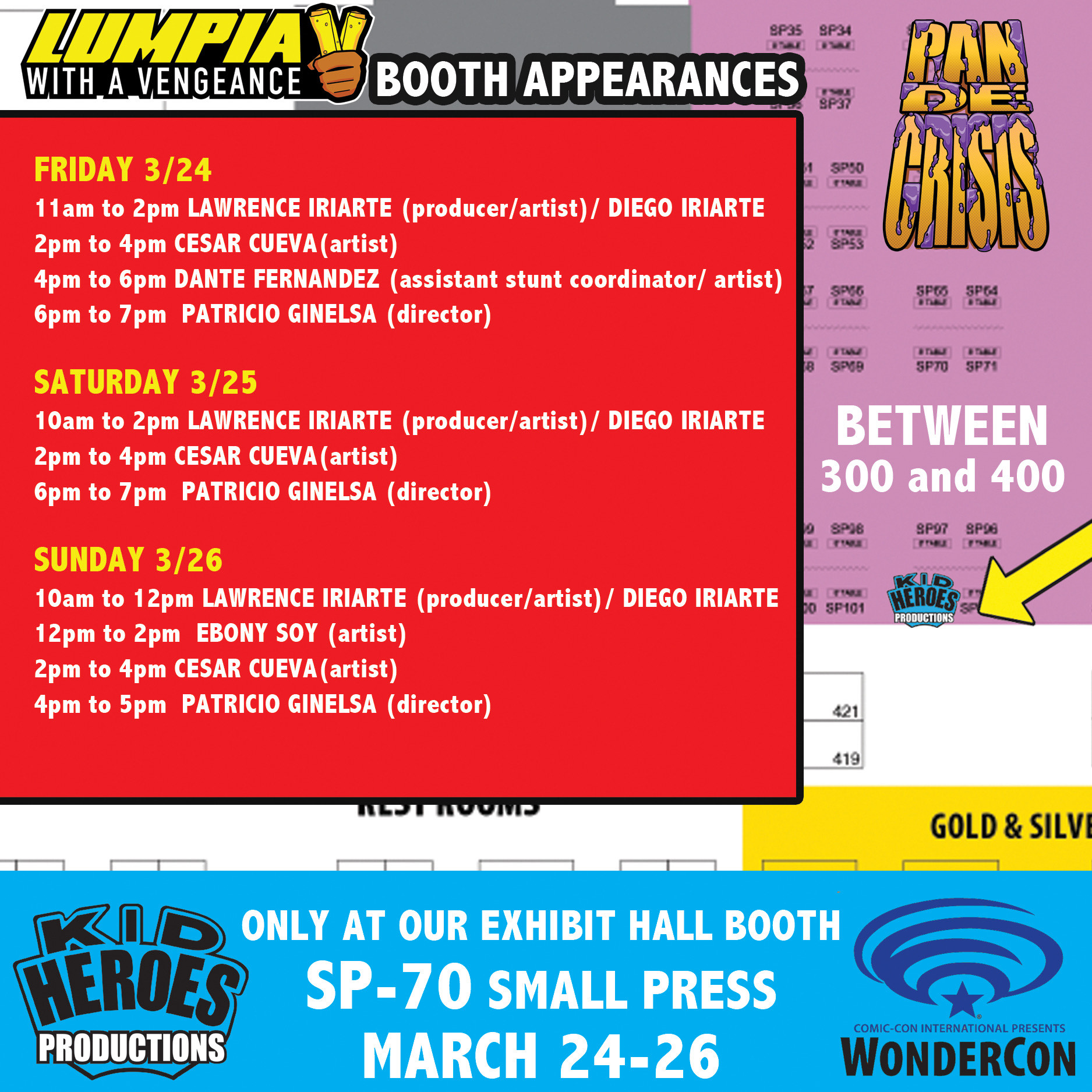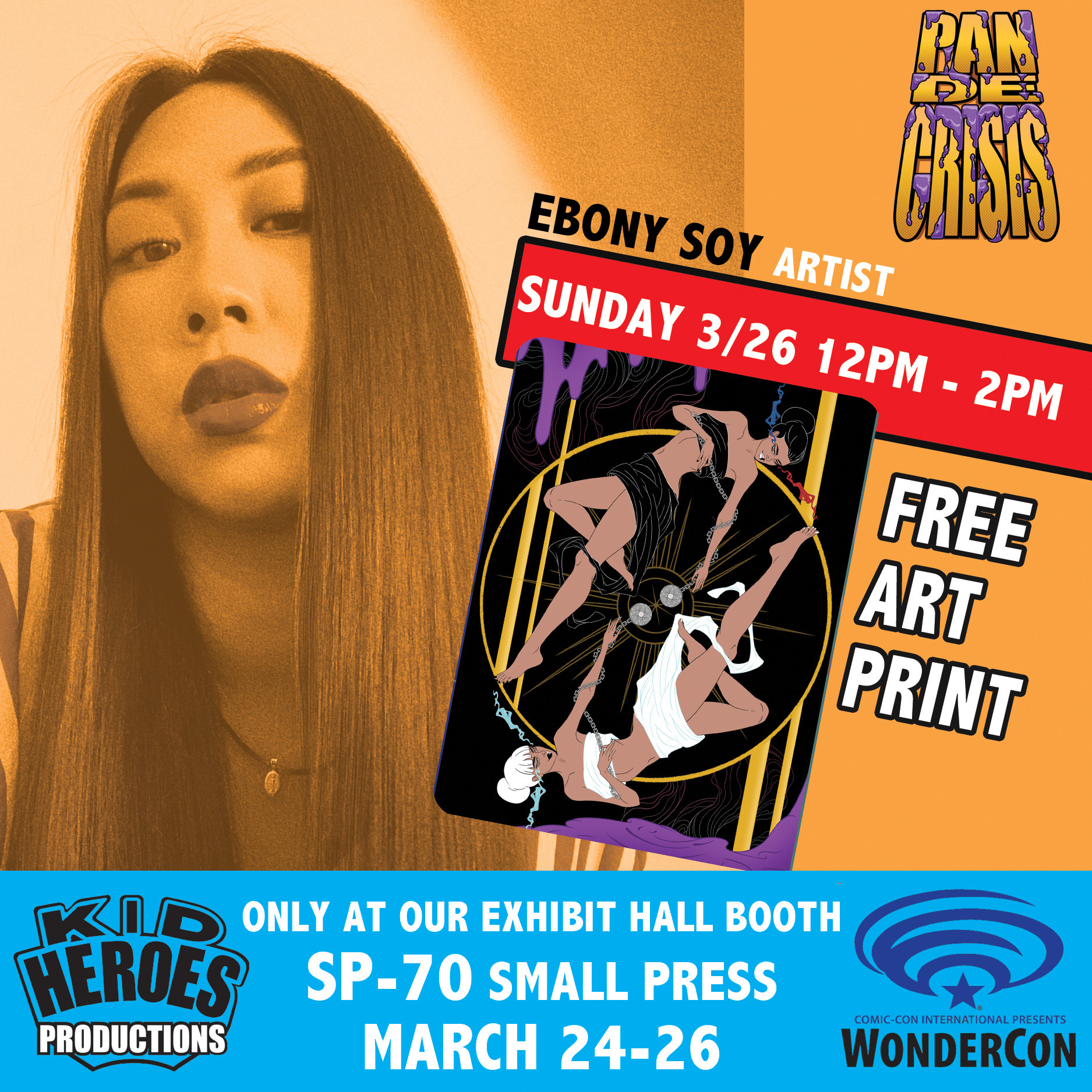 [UPDATE March 20]
Are you hungry for Kid Heroes' Lumpia exclusives? They've got a full menu of exclusives, limited edition variants, and more available at Booth #SP-70 in Small Press, including Lumpia Origins #1, a holofoil variant cover by Cesar Cueva. This WonderCon exclusive is a limited edition of 50 and will be available for $20.
As mentioned above, this is also PAN DE CRISIS Part 1, which follows the events of the first Lumpia film, but with an expanded universe.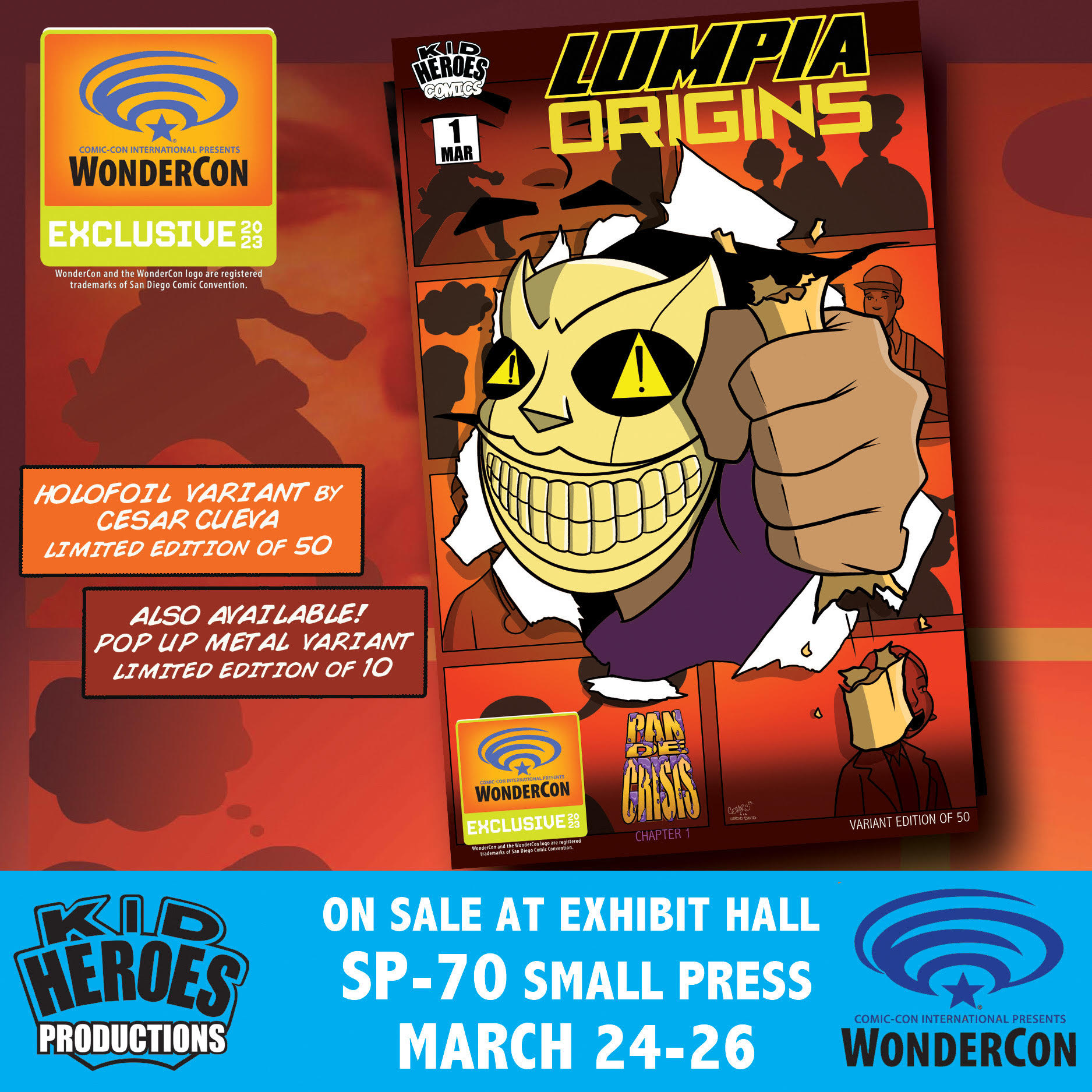 Additionally, they'll have a Popup Metal variant, which is limited to just 10 pieces, for $50.
Artist Cesar Cueva will be signing copies of the exclusive from 2pm-4pm daily March 24-26 at the con.