Artist Martin Hsu has long been a mainstay at San Diego Comic-Con, but his schedule has prevented him from attending WonderCon for the last few years. While you won't find him on the show floor for 2023, he is still celebrating the convention, with an online release of original paintings, custom figures, and more.
Starting Thursday, March 23 at 7am PT, you can visit Hsu's WonderCon 2023 shop to purchase new exclusive Sakura custom figures, which celebrate the arrival of spring — and more specifically, the beautiful cherry blossom trees.
UBlog readers can even use code WONDER2023FREESHIP on all orders over of $50 or more to receive free shipping.
[UPDATE #2]
Hsu has created some beautiful new original paintings and prints, mashing up Everything Everywhere All At Once and Marvel/DC — reimagining the characters/actors from the film as classic superheroes.
The set features Michelle Yeoh as Wonder Woman, Stephanie Hsu as Scarlet Witch, and Ke Huy Guan as Superman. The original paintings will be available for $250 each, or you can grab an 11″x14″ print for $25 each
The original 5″x7″ artwork was done with graphite, watercolor, and gold metallic paint, and comes framed in a black wooden 7″x9″ frame. The prints are printed on 100 lb matte cover stock, and limited to 60 pieces each. Like Hsu's other WonderCon items, they will launch this Thursday at 7am PT.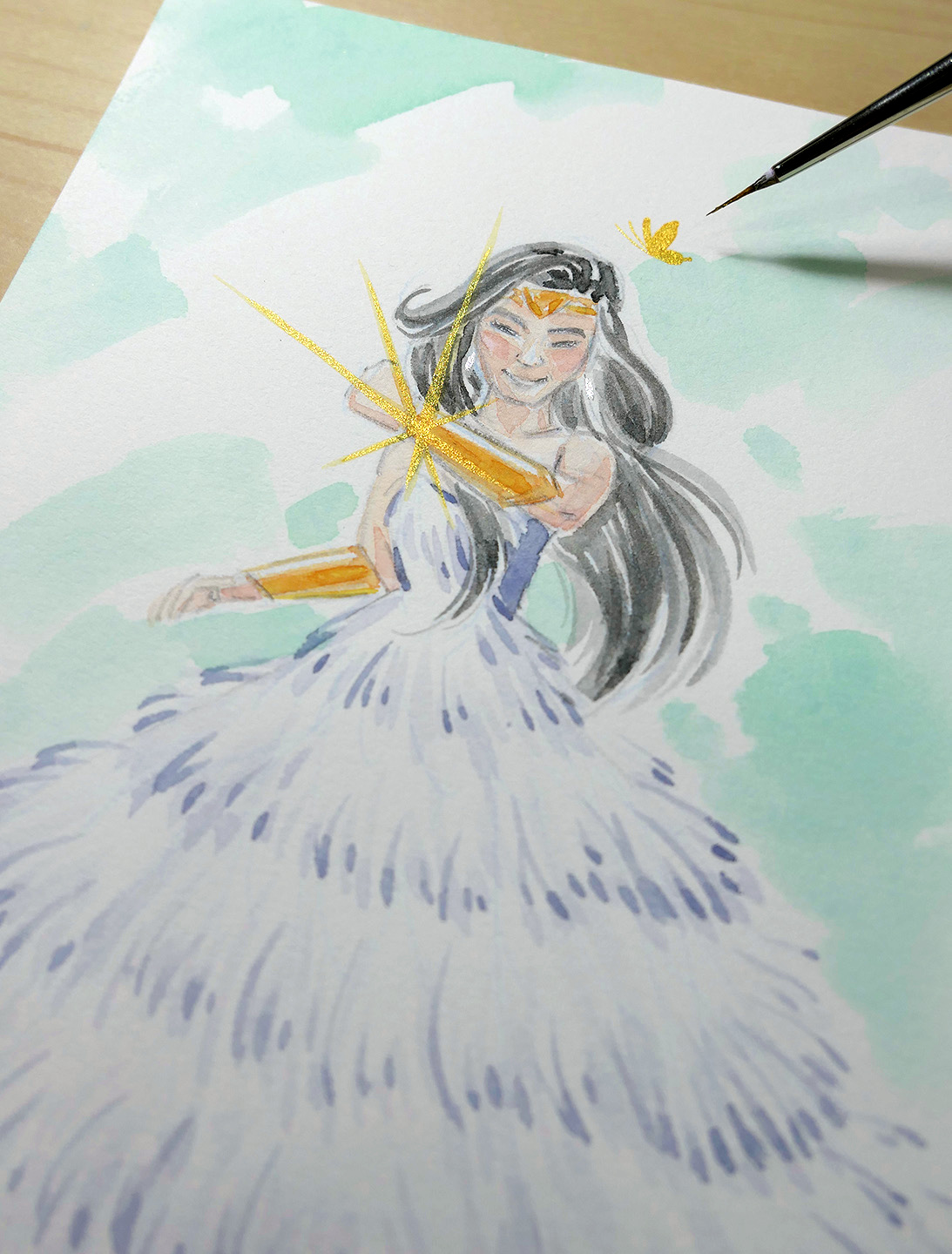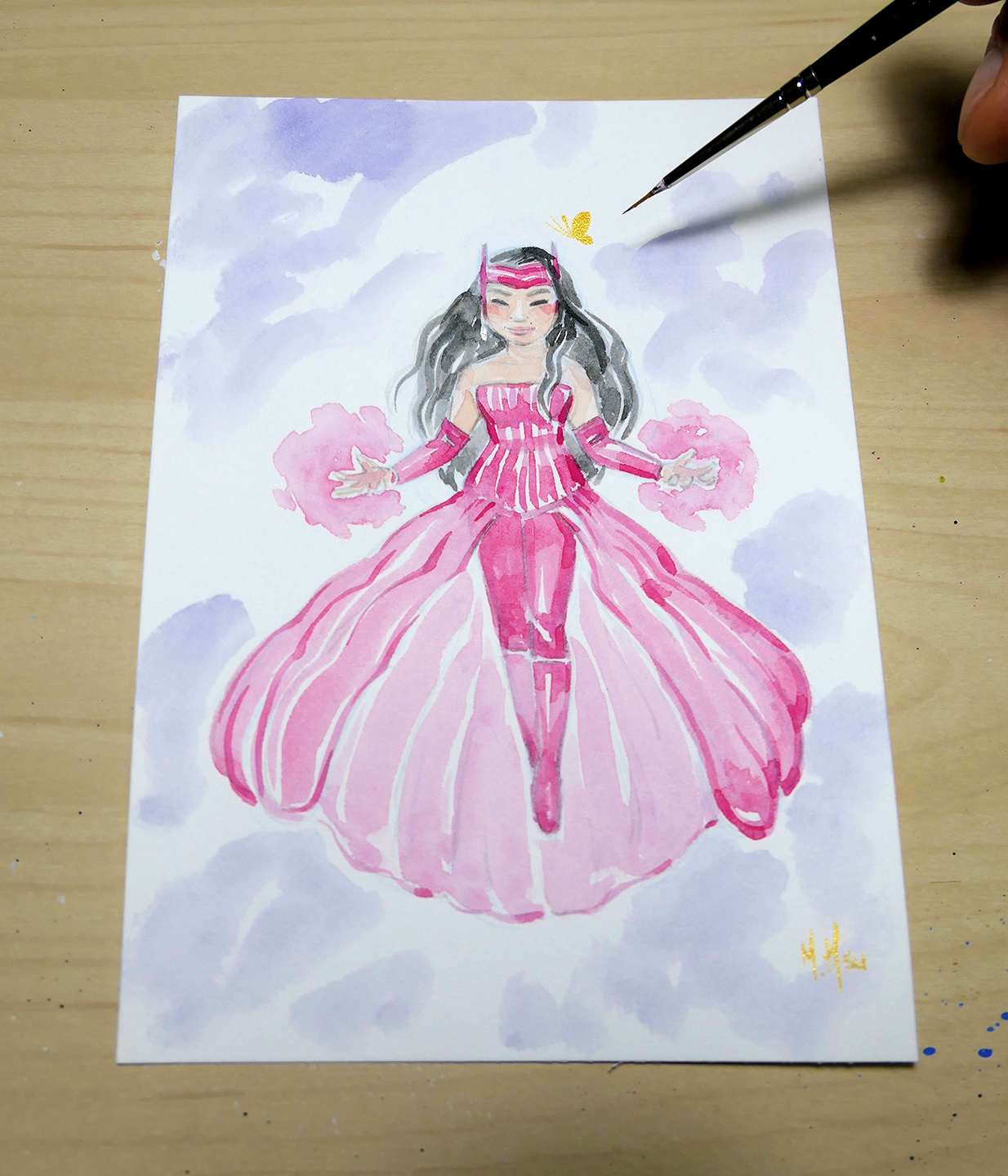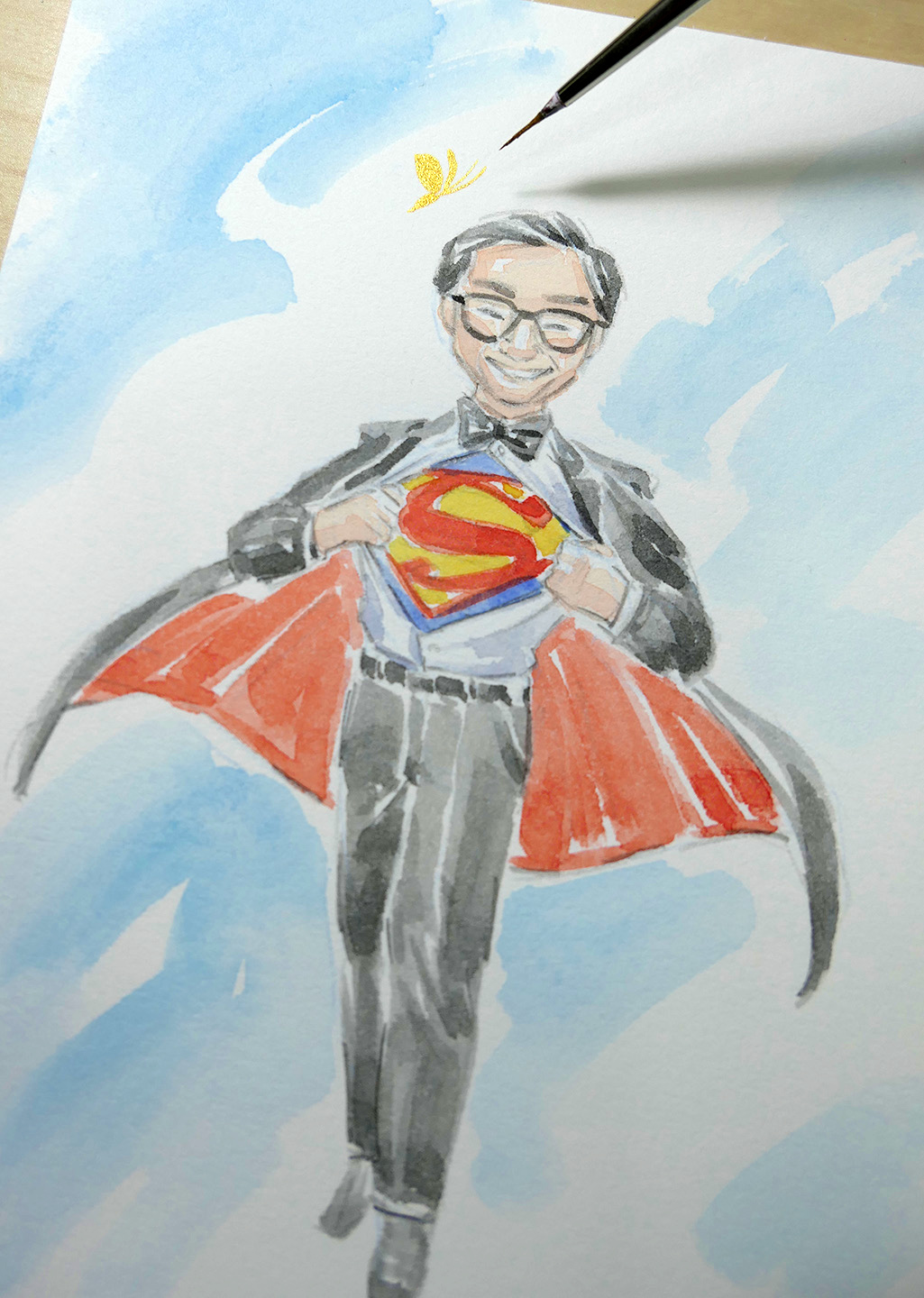 [UPDATE #1]
The Sakura Kitty custom figures are $95 each, and these 1/1 figures were hand-painted with acrylic and metallic paint. They each come signed by Hsu.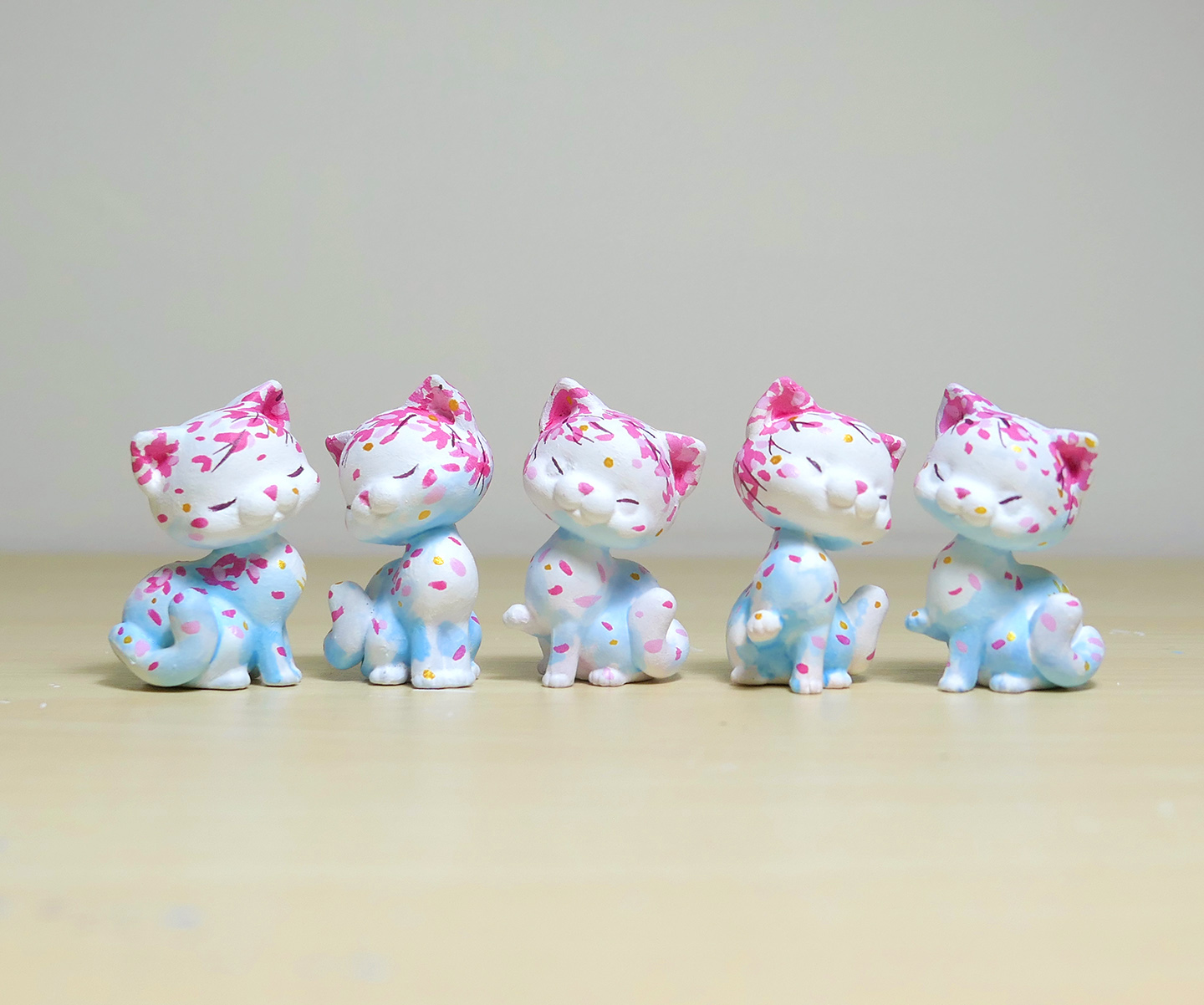 If you prefer your spring spirit animal more in the shape of a rabbit, his Sakura "Bun" Bun custom figures are also $95 each, and each 2.5″ vinyl figure 1/1 custom is also hand-painted with acrylic and metallic paint.
Hsu has also created some adorable Sakura Bun Ni customs, which are painted on a 5″ tall Miffy figure with acrylic and metallic paint. These 1/1 customs are $200 each.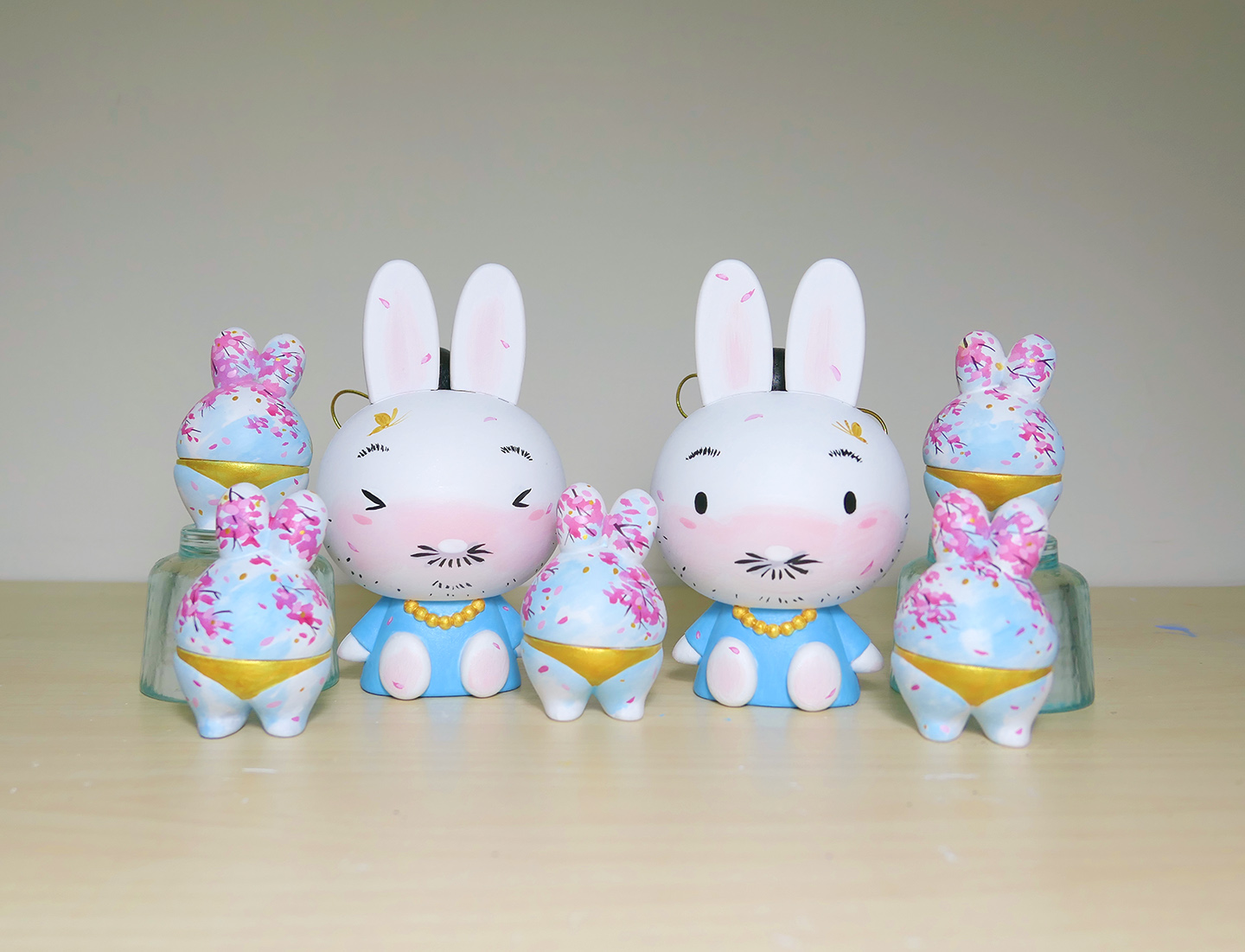 All orders over $100 will be entered to win a Starbucks Taiwan exclusive cherry blossom 2-tier container, with three winners selected at random. You may even find some candy inside.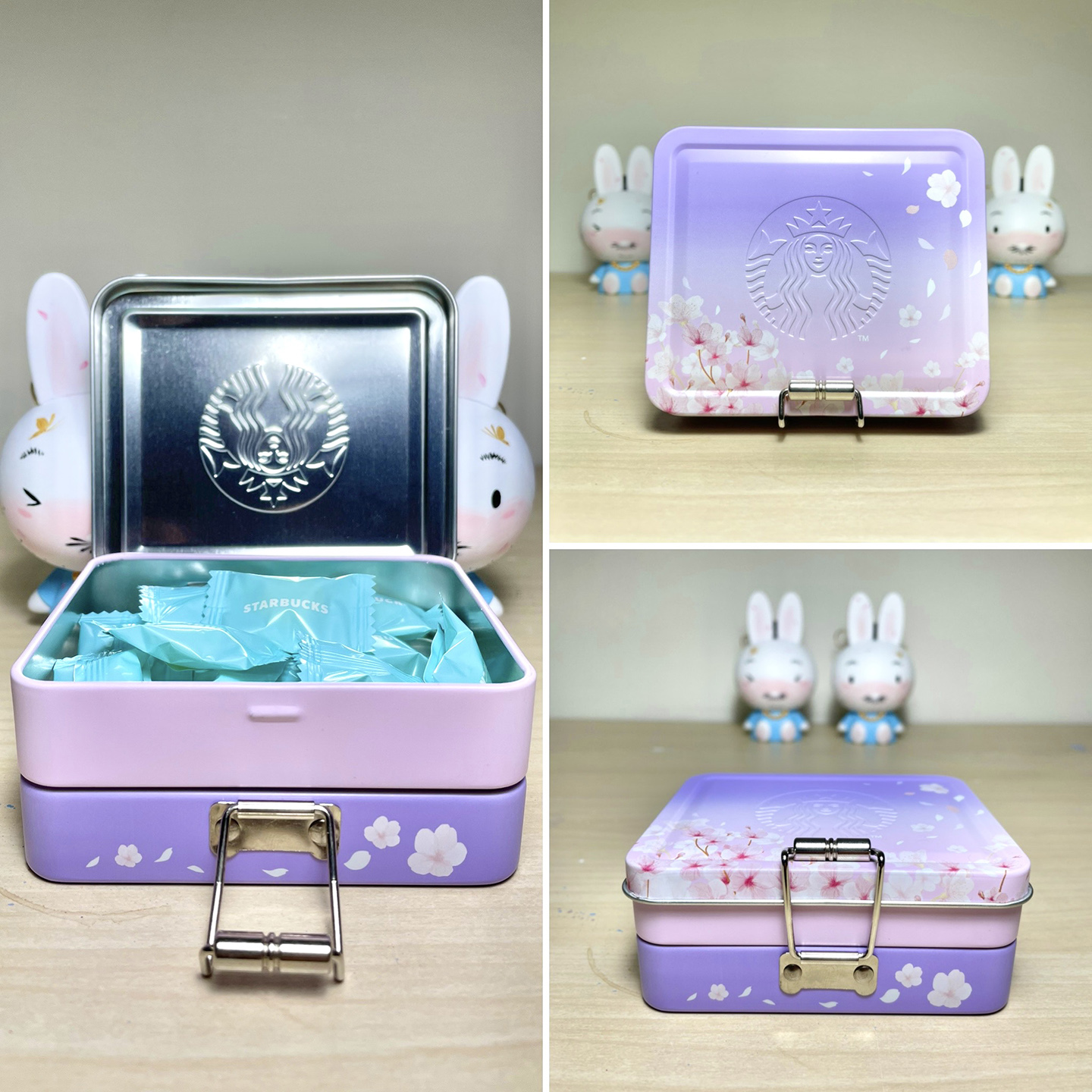 Additionally, last year's SDCC Ted Lasso, Star Wars, and Studio Ghibli mash-up prints have all been restocked.
You can view the full collection on his online shop.