Okkto, a pop culture collectibles company, is heading to WonderCon Anaheim 2023 this weekend with exclusives and more at Booth #1336. 
They're celebrating The Rocketeer with their officially licensed pen collection, which includes two custom-etched Stealth Retro 51 rollerball pens — Bolt (LE 30) and Bot (LE 10). Both pens will be available for $40 each.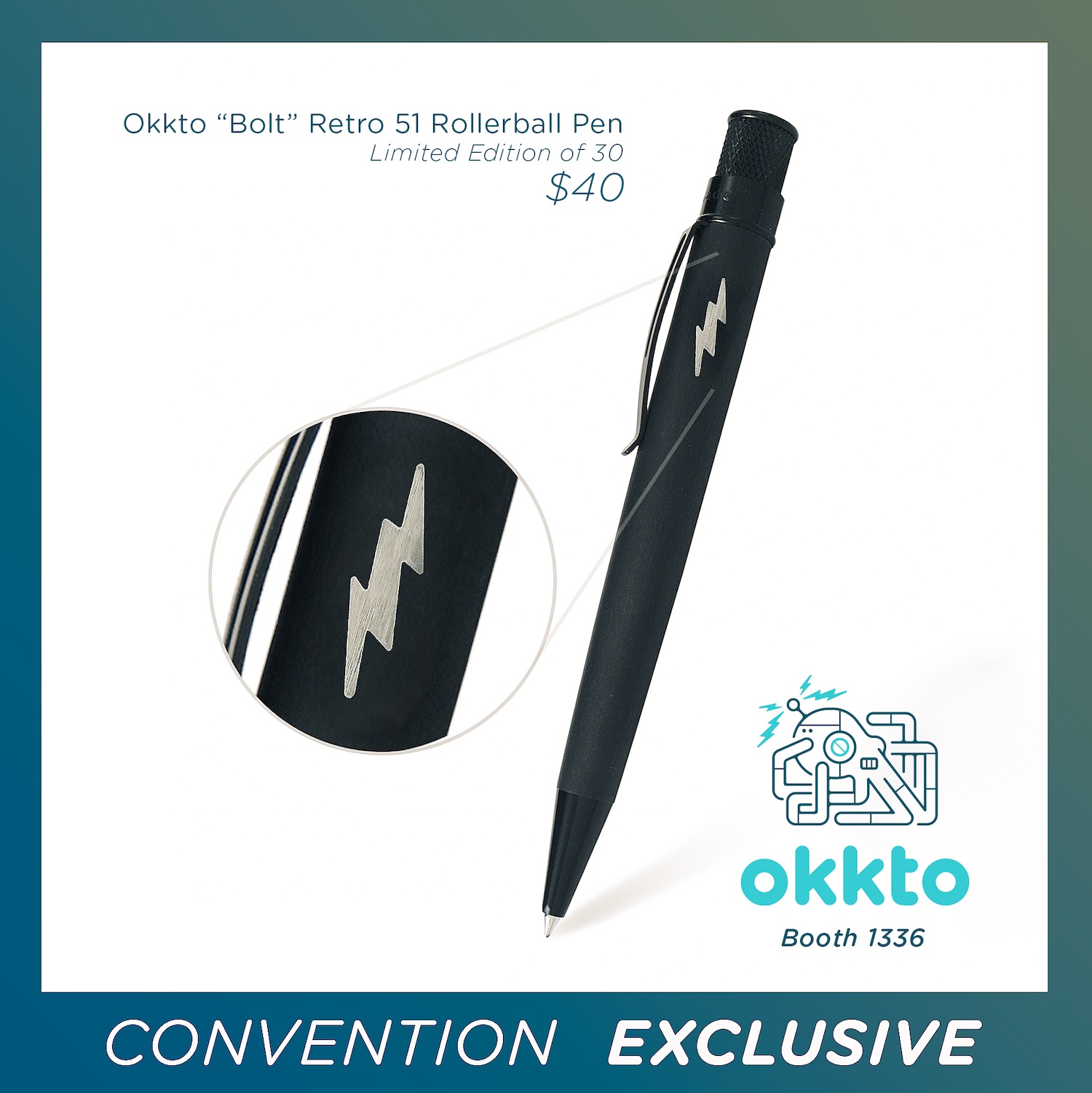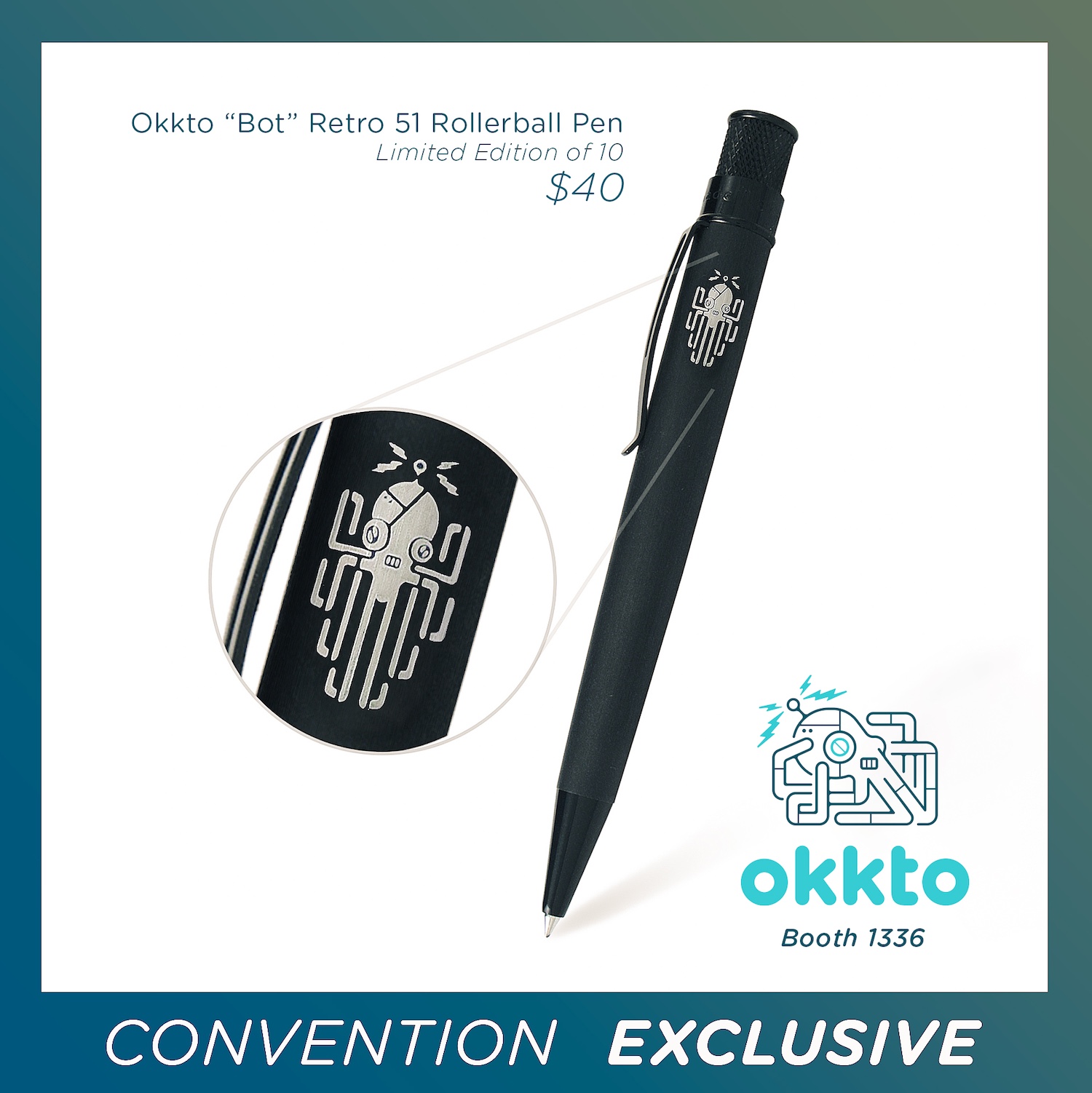 The Rocketeer love continues with a special discount. When you purchase their Rocketeer Collector's Pen and Coin Set, which is exclusive and limited to 537 pieces, be sure to use the secret passphrase of "Hood ornament" to get $5 off your purchase.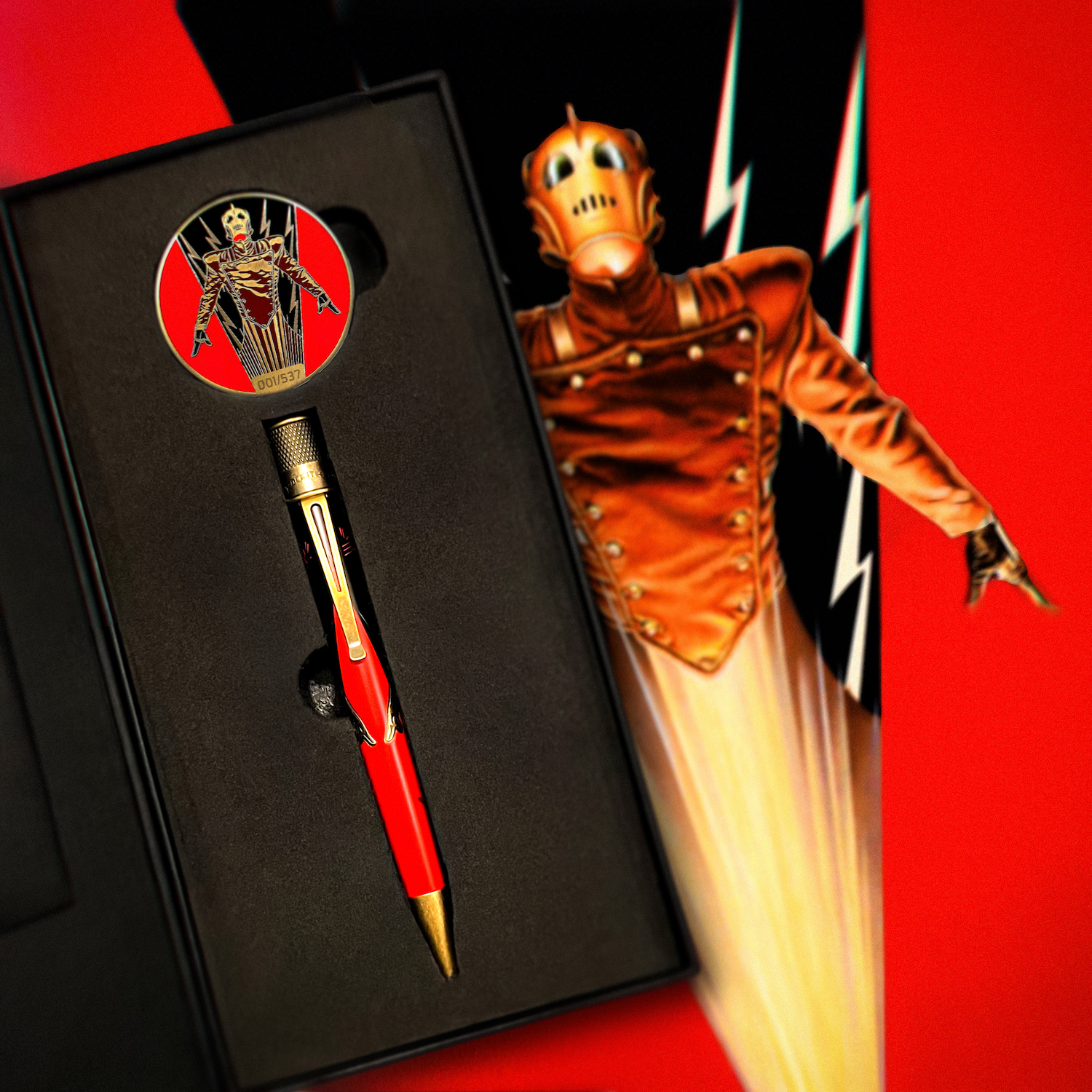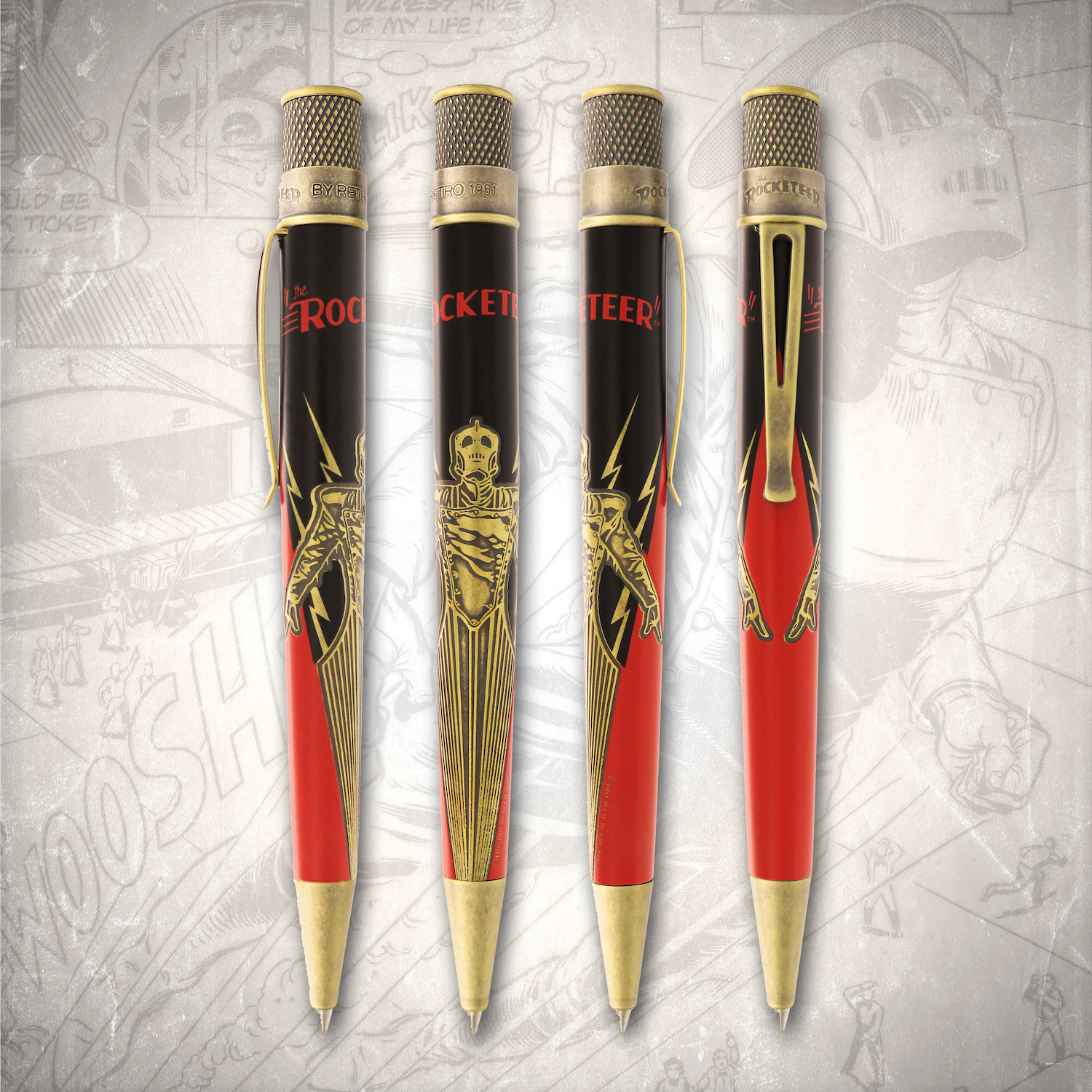 There's even more Rocketeer merch to go around though, as WonderCon attendees can also ask at the booth for a free shipping code for Okkto's Rocketeer Watch, available for pre-order for $150.
You'll also get a chance to win one of the watches. Enter at the booth, and the winner will be announced via e-mail on Monday, March 27.