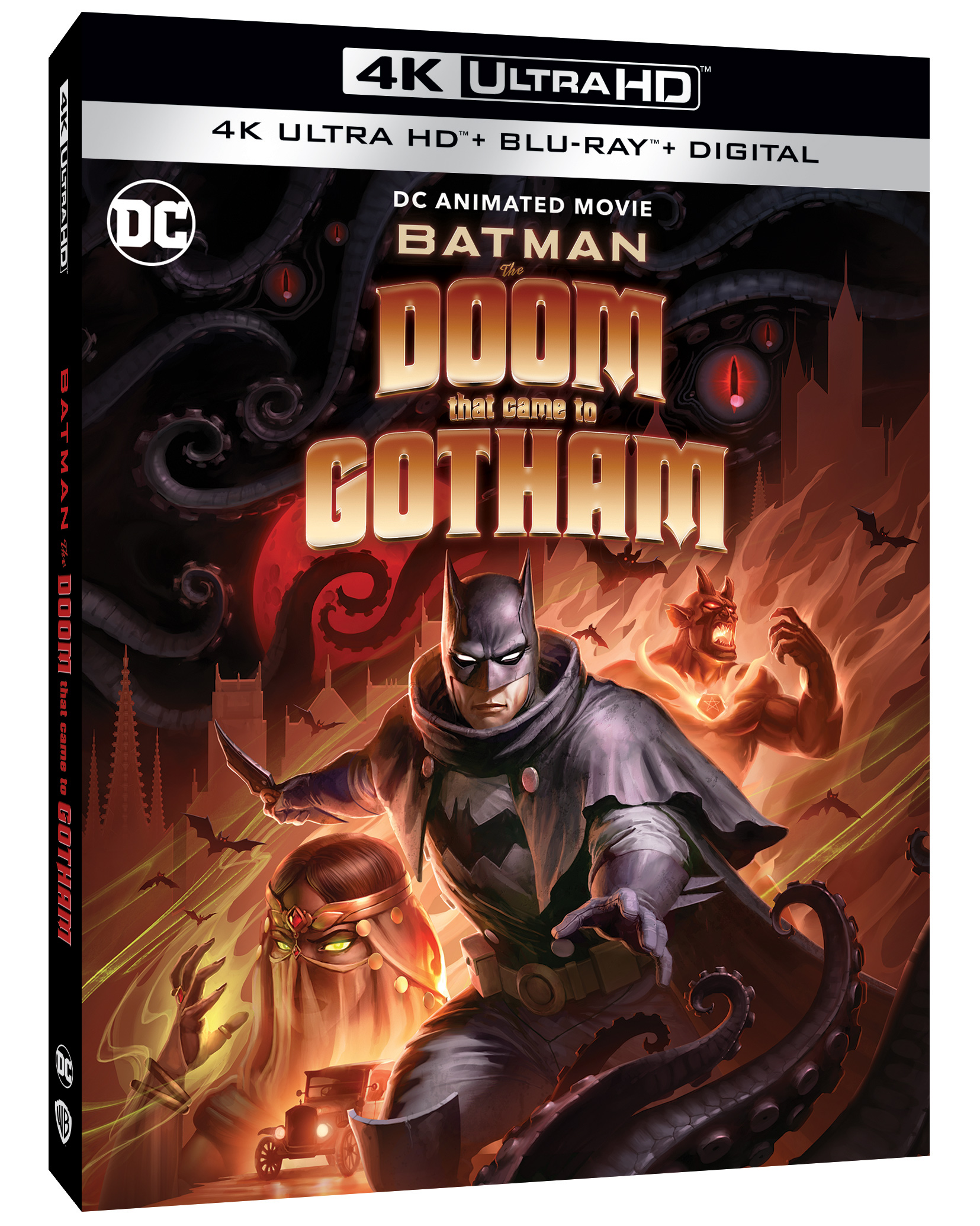 It's just not WonderCon without Warner Bros. Discovery Home Entertainment's animated films, one of our favorite traditions at the con.
This year, they're going big, with two World Premieres of upcoming DC animated films Batman: The Doom That Came to Gotham and Justice League x RWBY: Super Heroes & Huntsmen, Part One.
The first, Batman: The Doom That Came to Gotham, is a 1920s-based tale that finds explorer Bruce Wayne accidentally unleashing an ancient evil. You can catch it Friday, March 24 at 6pm in the Arena, followed by a panel with cast Tati Gabrielle (Kaleidoscope) as Kai Li Cain, Christopher Gorham (The Lincoln Lawyer) as Oliver Queen, David Dastmalchian (Dune) as Grendon, as well as producer/co-director Sam Liu, co-director Christopher Berkeley, and screenwriter Jase Ricci.
Justice League x RWBY: Super Heroes & Huntsmen, Part One, finds the Justice League facing off against a new horror: adolescence! Superman, Batman, Wonder Woman, Flash, Cyborg, Green Lantern and Vixen are surprised to find that not only have they materialized on a strange world called Remnant, but they've also been transformed into teenagers.
It will premiere on Saturday, March 25 at 1:30pm in North 200A, and will be followed by a panel discussion with cast Natalie Alyn Lind (Big Sky) as Wonder Woman/Diana Prince, Lindsay Jones (Camp Camp) as Ruby, Kara Eberle (RWBY: Ice Queendom) as Weiss, Arryn Zech (The Detective is Already Dead) as Blake, and Barbara Dunkelman (Blood Fest) as Yang, Jeannie Tirado (Soul) as Green Lantern, and Tru Valentino (The Rookie) as Cyborg. Also included on the panel are producer/director Kerry Shawcross and screenwriter Meghan Fitzmartin.
If you miss the original screenings, there will be an encore screening for Justice League at 12:15pm on Sunday, March 26, followed by Batman at 2pm.
Additional talent will be announced as confirmed.