WonderCon is very much a locals convention — which means a whole lot of you will be driving, carpooling, taxi-ing, etc. your way to the Anaheim Convention Center. Which leads to the age-old SoCal question: Where do I park?
Comic-Con International has updated this year's parking information, and it looks similar to previous years. Parking is available at the Anaheim Convention Center (see map below) on a first-come/first-serve basis for $20, with no in and out privileges (and no overnight parking). See a map further below for available lots.
When those lots inevitably fill up (and they do fill up), there will be additional parking at Anaheim Resort locations, with cost varying by lot location.
Additionally, The Toy Story and GardenWalk parking lots are available for offsite parking. For the Toy Story lot, a $20 rate will be honored if you enter from Harbor Blvd. across from the convention center.
For GardenWalk, you'll need to enter from Katella Ave. or from Disney Way GardenWalk. If you bring your GardenWalk ticket with you to the WonderCon Information Desk in Lobby B/C or in the Ground Floor North Lobby, you can collect a Parking Coupon which will guarantee you $20 rate upon exit.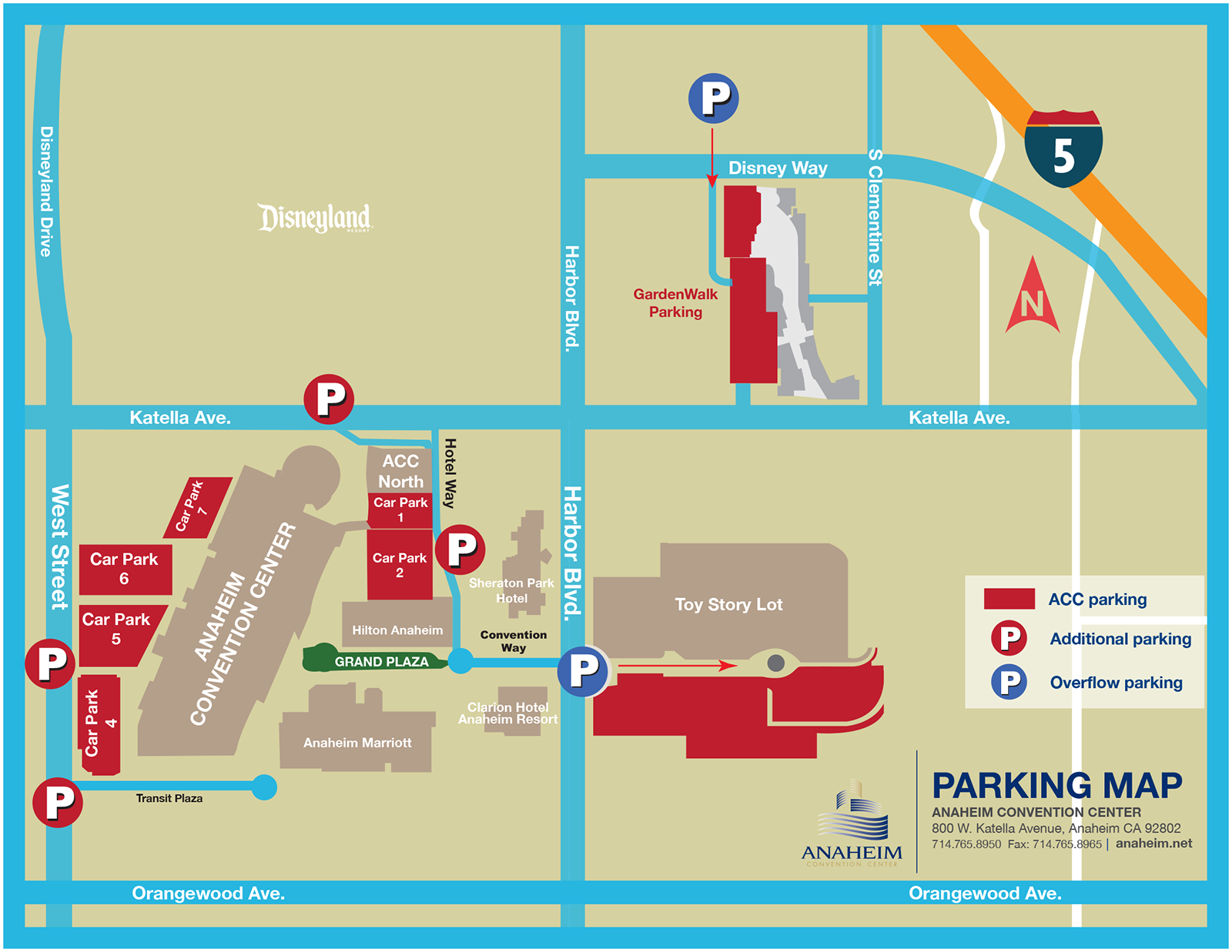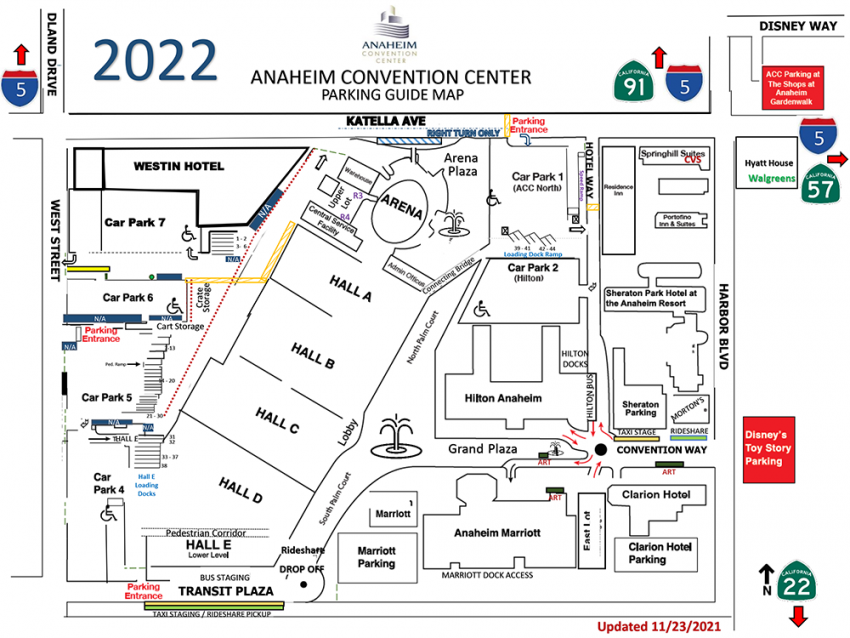 If you're planning to taxi or use Uber or Lyft, you'll need to be picked up/dropped off at the Transit Plaza near Hall E (see bottom left of the map above).