Are you getting excited for WonderCon yet? In only a week and a half, the convention will be opening its doors — and we've got lots of news on everything you can expect there. Whether you still need a badge, are looking for free buttons, adorable plush, nightmar-ish dice, or more — we've got you covered.
Here's a look at what you might have missed:
Fox 5 San Diego wants to send two lucky San Diegans to WonderCon this year. If you can answer five out of seven trivia questions correctly, you can be entered to win two three-day WonderCon 2023 badges and a two-night hotel stay for two guests. The catch: You have to live within Fox 5 San Diego's viewing area (as well as over 18). The contest runs until Friday, March 17 at 8:45pm PT, so flex those trivia muscles before then.
Take a walk down Star Wars Memory Lane with Craig Miller at Table #A-30 in Artists' Alley, where he'll be signing and selling copies of his book, Star Wars Memories, and talking Star Wars with fellow fans. This would make a great episode of Star Wars Talk with James.
Nigel Sade re-imagines Captain America with a new piece he's bringing to WonderCon Booth #2228. That speech bubble looks awfully familiar…
Cosplaying knows no age limit. If you're a cosplayer over 30 years old, you're invited to the Over 30 Cosplayers Group Shoot at WonderCon 2023. This doesn't necessarily mean that there will be over 30 cosplayers there over 30 years old, but the more people who show up, the greater the possibility becomes.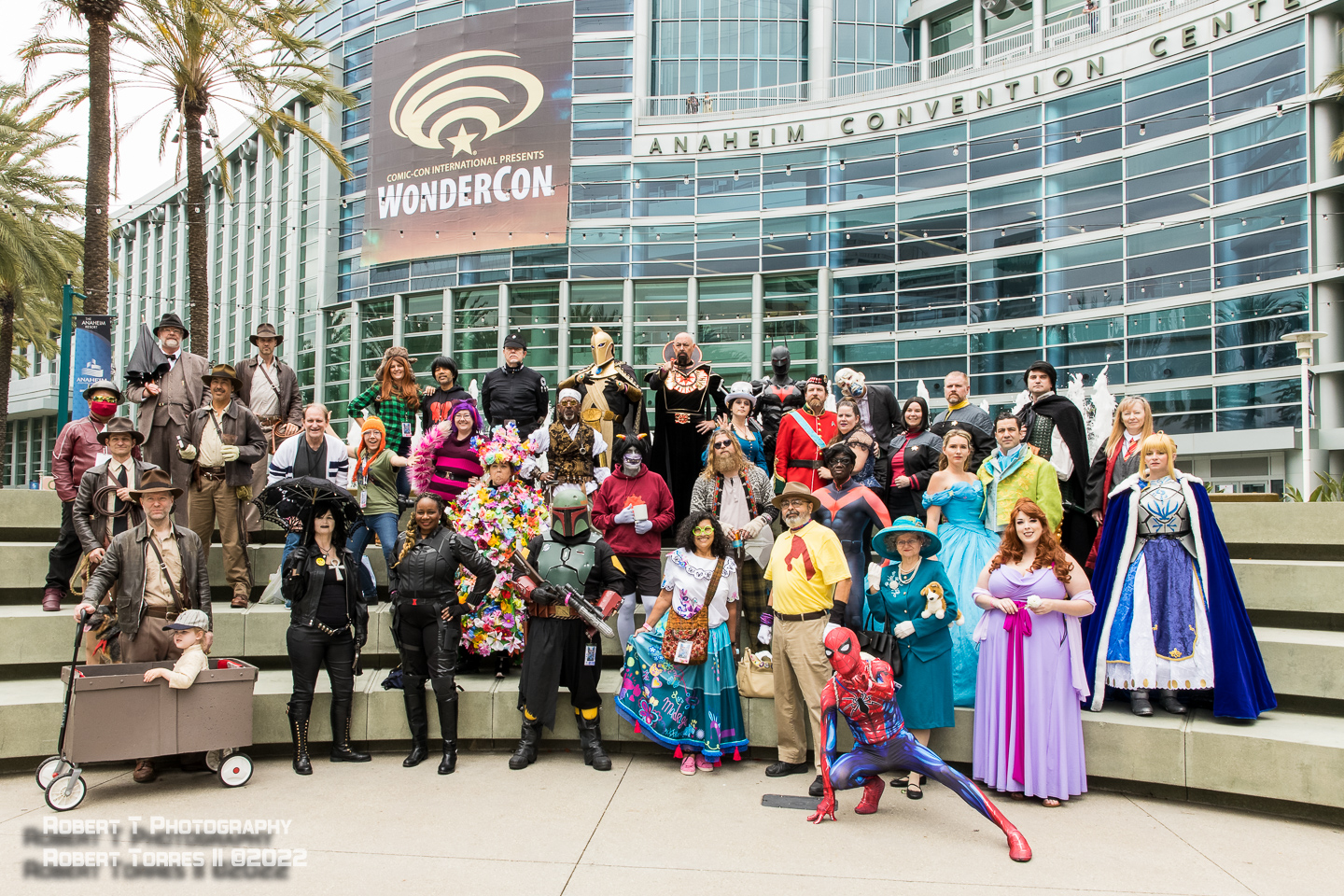 Storyboard artist Violaine Briat is bringing the king of all postcards to Table #B-25 at WonderCon this year with her homage to everyone's retailer of propane and propane accessories.
Postcard you will be able to buy for 3$ at wondercon lmao pic.twitter.com/lBJhcOkTaU

— Vee Briat (@violainebriat) March 13, 2023
Meet award-winning creators of the #GraphicMedicine series @ripplefxcomic, the #AltHistory epic @NuclearPwrComic (@ericaharrell), & the #80s #nostalgia series @TheSequelsComic (@ThatNormDude) at Small Press booth SP-99! #Comics #CelebratingFandoms #WonderCon23 (2 of 6) pic.twitter.com/VdC5AIwdXL

— Fanbase Press (@Fanbase_Press) March 13, 2023
Get this FABOO #Wakko button over at @WonderCon when you visit Tom's table! #Animaniacs https://t.co/ddcejd9OQz

— The Animanicast (@animanicast) March 14, 2023
Enough about those goodie two-shoes. Nick Kremenek, also known as Dreamforger Studios, has unveiled the first of his "The Bad" characters for his WonderCon limited edition poster. And Ghostbuters' Gozer the Gozerian definitely qualifies as a "baddie".
The quest to create a new #WonderCon2023 limited poster continues with a #SneakPeek of the characters within. We now move to the bad guys starting with #Gozer from #Ghostbusters in a retro gown fit for a Sumerian god!#NickKremenekArt #Dreamforger #WonderConExclusive #fanart pic.twitter.com/ONF55DnehV

— Nick Kremenek (WonderCon Artist Alley Booth D-39) (@NickKremenek) March 14, 2023
Relive the Friday night sleepovers of your youth with Kraken Dice, who create beautiful pop culture themed dice sets, packaged in a retro VHS tape insert packaging. They've got several sets available at WonderCon this year, which you'll find at Booth #2084.
Another vendor we've got our sights set on is Thousand Skies, who are putting the "aw" in aw-dorable. From portable corgi LED lights to red panda plush, you'll want to stop by Booth #2042 to pick up something super cute.
Beau Billingslea, the voice of Cowboy Bebop and more, will be joining 7 Bucks A Pop at their WonderCon Booth #281 for signings, available for $40 for a standard auto, $50 for premium, or $85 for a signed 7 Bucks A Pop Jet Black Funko Pop!. All come with a numbered WonderCon exclusive 7BAP Signature Series sticker if you opt for the Pop!.
Time for more #WonderCon announcements! Come join #7BucksAPop at booth #281 March 24-26 for some good old fashioned fun!

We are excited to announce our next autograph guest: Beau Billingslea! @beaubillingslea is an American actor, known as the voice of Jet Black in the… pic.twitter.com/YLOkQ7xehF

— 7 Bucks A Pop C2E2 booth #307 & 2099! (@7BucksAPop) March 14, 2023
If you have yet to get tickets to WonderCon 2023, there is still time. 
Anything we missed? Let us know in the comments, drop us a line, or tweet us at @SD_Comic_Con.
And if you have missed any of our previous WonderPosts, you can find them here.