What are we going to do with all our free time after WonderCon news season ends? Why, focus on San Diego Comic-Con news season, of course! But first, we've got more news for you, like Star Wars Holiday Special and The Last of Us prints, Squishmallows, pins, authors, and more.
Here's a look at the news you might have missed:
Artist Jeff Pina will be at #C-59 in Artist Alley, with new sketch covers, 5″x7″ originals, prints, and Nicholas Claus, The Warrior Saint, a book making its WonderCon debut. Whatever you're into, Pina probably has an art option for it!
Everyone loves a free button! And you can score this The Golem of Venice Beach button for free when you stop by Small Press #SP-56.
 

 

View this post on Instagram

 
Speaking of free stuff, did you know that there will be giveaways on "The Role of Comics in Mental Health Wellness" panel on Saturday, March 25 at 11:30am PT? Well, now you do!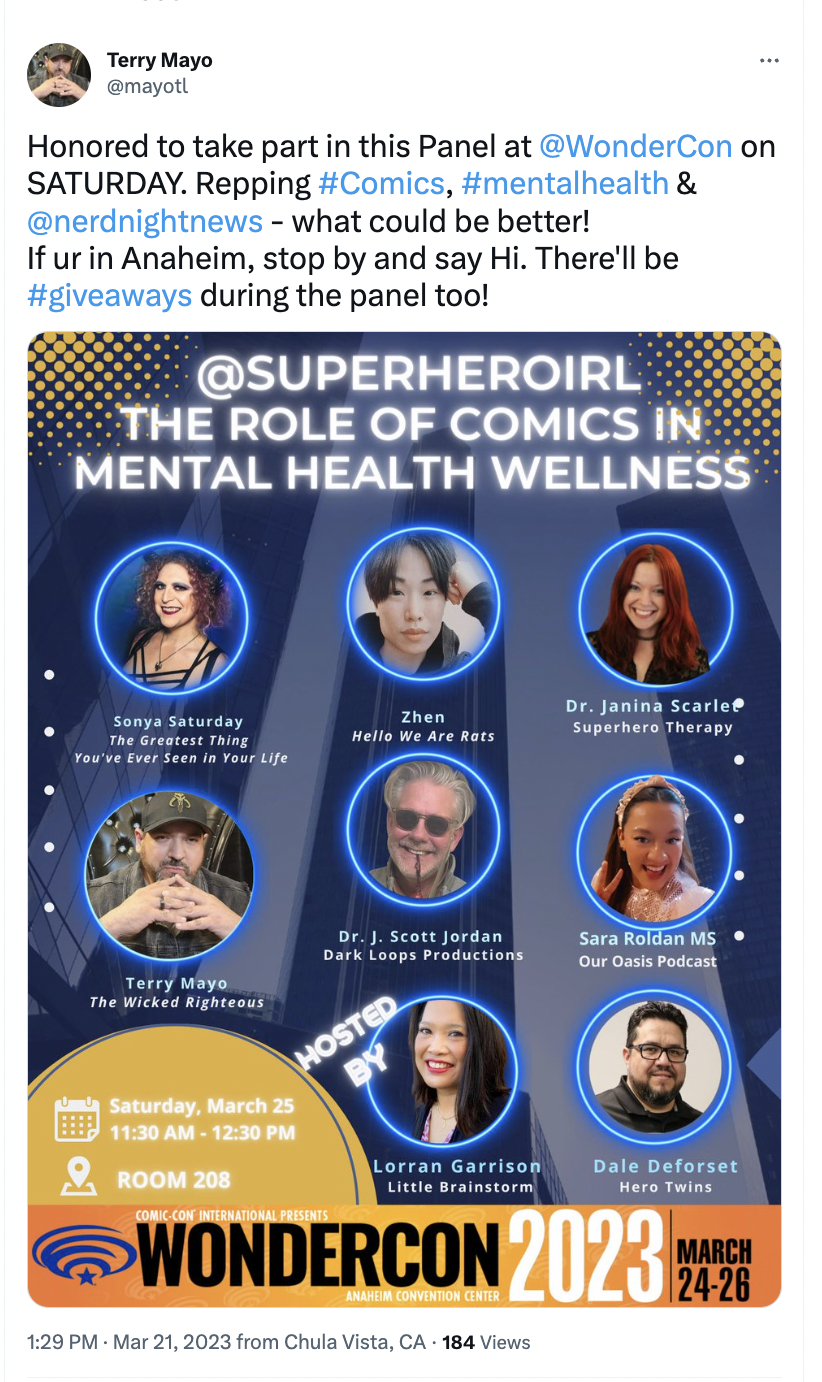 Cartoonist Gene Luen Yang is on the move! He's heading to WonderCon for a jam-packed weekend, with signings, panels, and more.
I'm going to WonderCon 2023 this weekend! pic.twitter.com/5XAObNn8bl

— Gene Luen Yang (@geneluenyang) March 22, 2023
When he's not busy running one of our favorite San Diego Comic-Con Facebook pages, artist Erik Arreaga is busy makin' stuff — which is exactly what he's been doing for WonderCon. Stop by #SP-95 to pick up new art, which have been newly signed.
 

 

View this post on Instagram

 
 

 

View this post on Instagram

 
 

 

View this post on Instagram

 
Artist Ed Luce showed off his "Blüdclot & Fwens" risograph prints, which he'll have a limited number of at WonderCon when they make their debut.
FINALLY ACTUALLY DEBUTING at WonderCon (Small Press 66): Straight from Australia (and the "Risographomania" show at Perc Tucker Gallery), I'll have a very limited number of these Helio Press-made "Blüdclot & Fwens" risograph prints! pic.twitter.com/gQfzbpR73k

— Ed Luce (@wuvableoaf) March 22, 2023
artbyellenma Get your steps in this weekend at #wondercon2023 and come pick up some new merch at my table DL-11!
•
Mystery Bags have also been restocked (those sell out quick!) so be sure to grab one! pic.twitter.com/E01j9LVenp

— Art by Ellen Ma 👉 GSFC @ Hilton LAX (@artbyellenma) March 22, 2023
I've got you, baby girl. And you can get this gorgeous new The Last of Us print by Victor Barreto at #C-19 at WonderCon this weekend.
Pick up a copy in person at Victor's booth C-19 at WonderCon this weekend! https://t.co/ee4VVn63tq

— Victron Printing (@VictronPrinting) March 22, 2023
Artist Val Hochberg has been busy busy busy creating brand new original artwork for WonderCon, as well as prepping prints, keychains, magnets, and more for her Booth #C-60. Questionable emoji usage aside, we couldn't be more excited to check it out.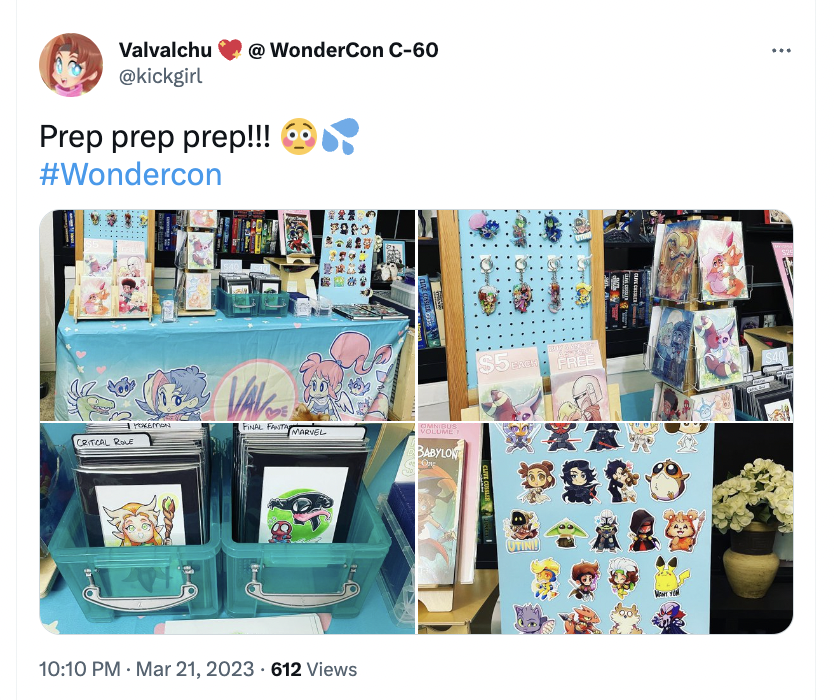 Something wicked(ly awesome) this way comes. Fang Fang Comics showed off a new print for Elden Ring's Ranni the Witch, and you can let her put a spell on you at Small Press #SP-44.
 

 

View this post on Instagram

 
 

 

View this post on Instagram

 
It's the best time of the year… and illustrator Jamie Sullivan is celebrating with two debuts for WonderCon, new additions to his Star Wars Holiday '78 series prints. Stop by #C-12 in Artist Alley at WonderCon this weekend to grab "You Are Alone?", a 24″x18″ print limited to just 25 pieces. Or you can score "The Best Bounty Hunter in the Galaxy", another 24″x18″ print also limited to 25 pieces. For those who can't make it to the show, keep an eye on his social for a link to purchase this Friday at 11:30am PT in limited quantities.
 

 

View this post on Instagram

 
Leen Customs Pin Garage is racing into WonderCon at Booth #1261, where you can flag down one of their employees to take home their new collection "Final Stage". Speed away with new pins, like a limited chase edition called GHOST of Mt. Akagi, still to be revealed.
 

 

View this post on Instagram

 
If you have yet to get tickets to WonderCon 2023, there is still time. 
Anything we missed? Let us know in the comments, drop us a line, or tweet us at @SD_Comic_Con.
And if you have missed any of our previous WonderPosts, you can find them here.