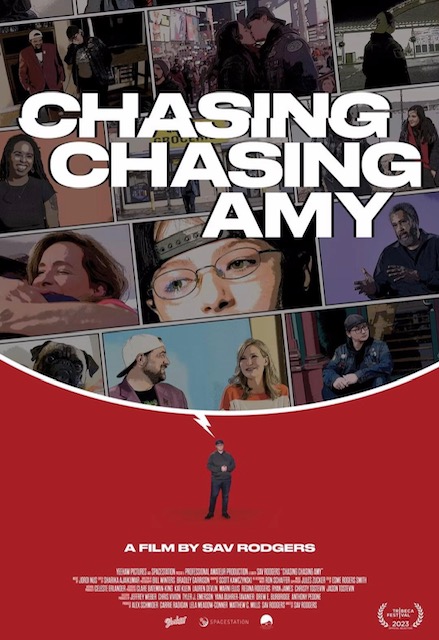 Actor, writer, and director Kevin Smith has made a huge impact — not just in the world of film, but also at San Diego Comic-Con, where his annual presence is always heralded with much excitement from fans. It's just not Comic-Con without Kevin Smith.
Fans will get a chance to look back at his legacy in a panel for the new documentary, Chasing Chasing Amy. His seminal 1997 film Chasing Amy was about a straight man (as played by Ben Affleck) who fell in love with a lesbian (Joey Lauren Adams), and seeing that film was a transformative experience for documentary filmmaker Sav Rodgers.
Now, in the new documentary, Rodgers is looking back at how the film's LGBTQ+ politics and how Smith's own view of the film and its impact has shifted in the intervening years, as well as how it has impacted Rodgers' own life.
Details on when and where the panel will be are still TBA, but Kevin Smith will be on hand to host, speaking with key members from the documentary.
You'll also find Kevin Smith at several live shows at his Mooby's Pop-Up when it returns next month.