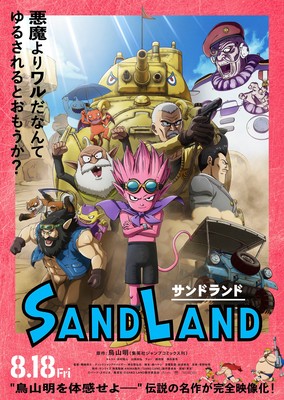 Earlier today at their panel at Anime Expo, and reported by Anime News Network, Bandai Namco Entertainment announced that it will screen the world premiere of the anime film Sand Land at San Diego Comic-Con 2023.
Based on the manga of the same name by Akira Toriyama, creator of Dragon Ball Z,  Sand Land was originally serialized in Shonen Jump magazine in 2000. Sand Land follows the story of a rag-tag trio on a drought-stricken future Earth in search of a long-lost lake. The film is slated to release in Japan on August 12, 2023. 
Time and location of the premiere have not yet been announced.