Pack your bags (or at least your backpacks), because we're going back to "Funkoville".
[UPDATE July 6]
Aside from the booths themselves, there will be lots of fun activities around Funkoville, including a penny machine where you can get your own commemoorative Funko souvenir penny, and more. Here's a look at the map — and news of "The Question!" exclusive at Funko Booth #5341 (accessible through the Online Exclusives Portal, or after 3pm via walk-up if supplies remain).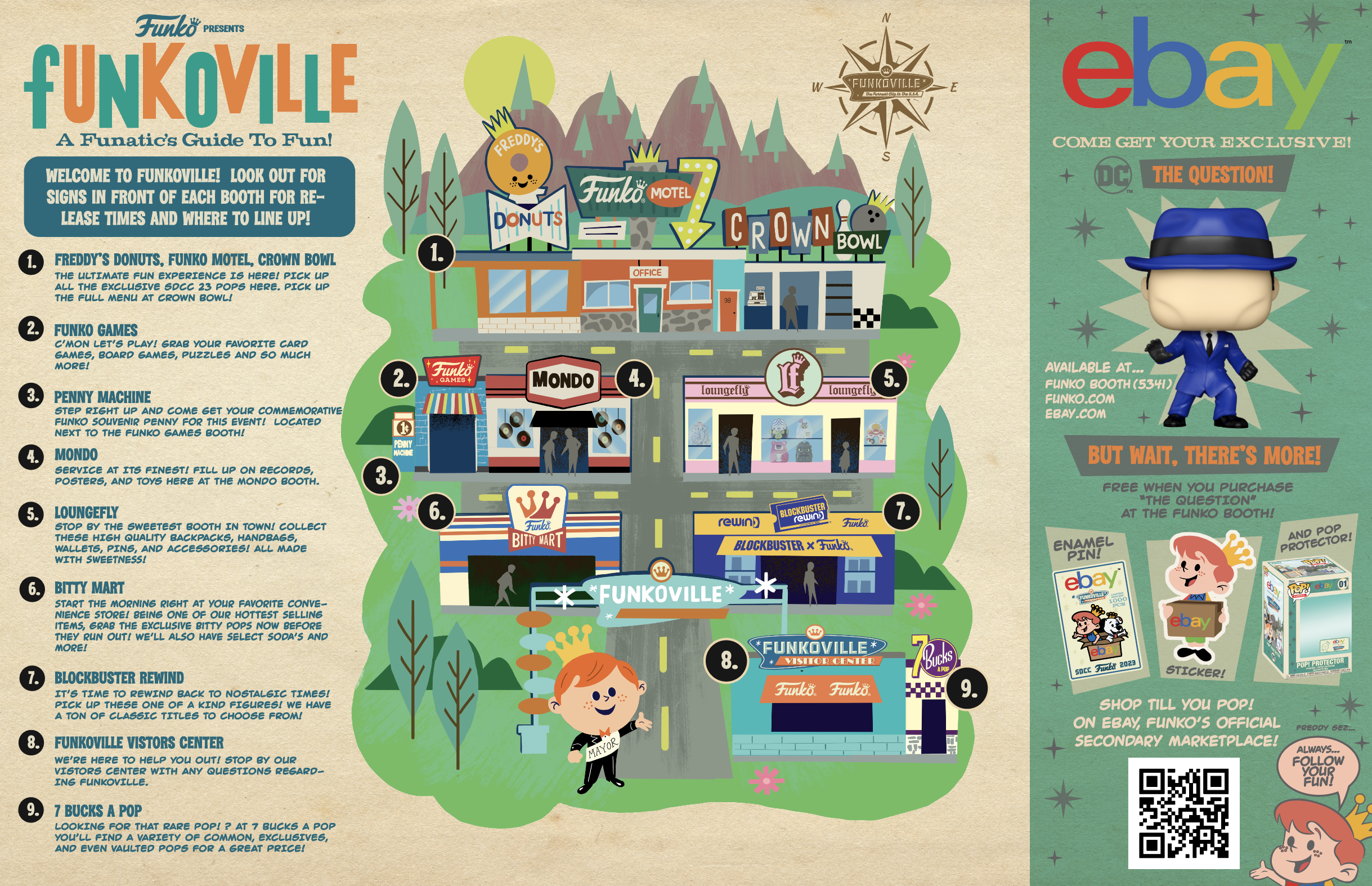 The various Funko booths will also be giving away collectible enamel pins, free with purchase, while supplies last: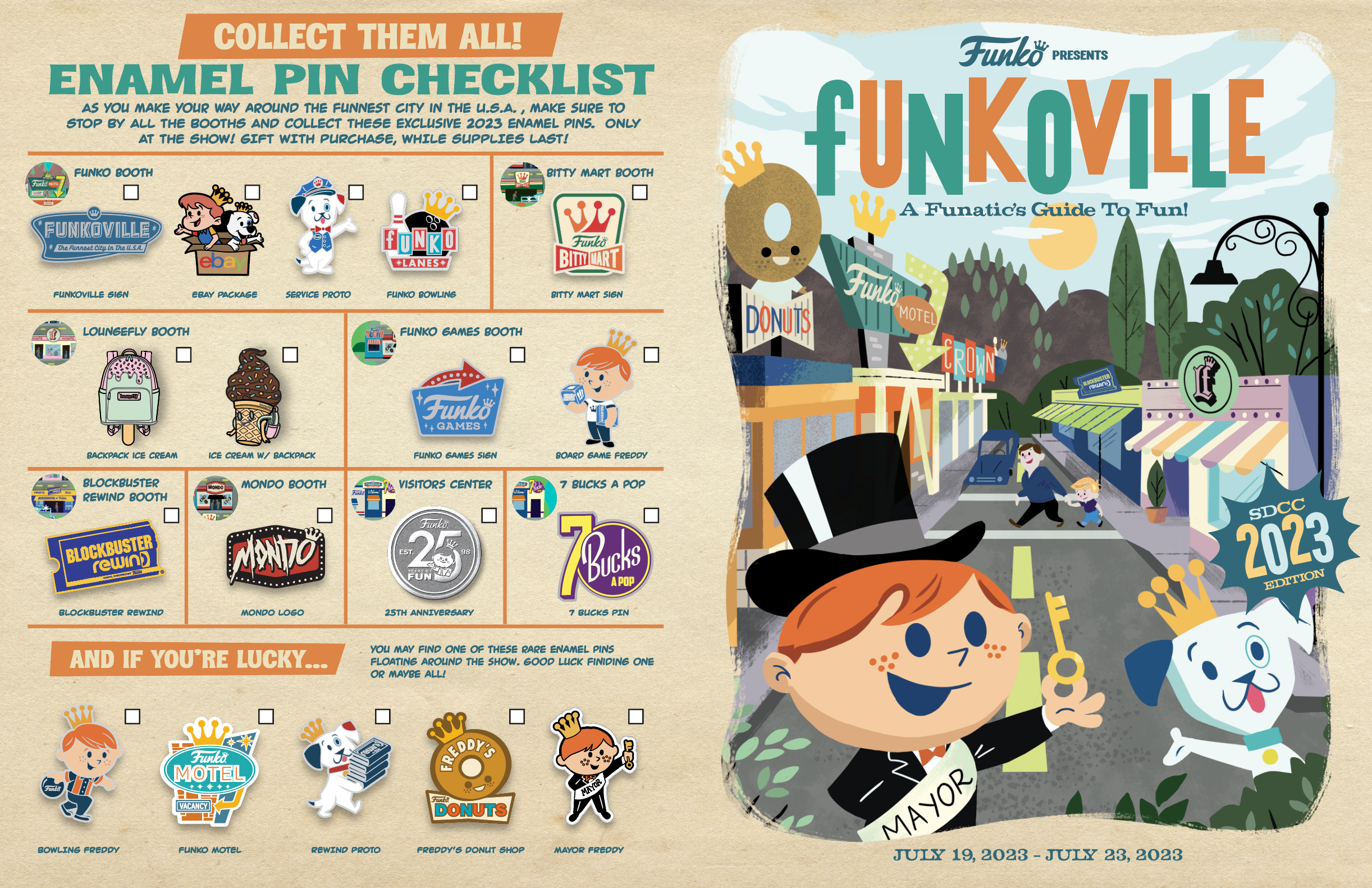 [PREVIOUS]
IGN today revealed that Funkoville — the massive area of the San Diego Comic-Con show floor dedicated to Funko and their other brands, which include Funko Games, Loungefly, and Mondo, is back. This year's space is "expected to cover double the square footage of the 2022 booth", so you know it's going to be massive.
Their newest brand, Blockbuster Rewind, will be on full display, with a booth reminiscent of the old video stores from your past. Fans will get a chance to check out "their neighborhood's local video store" and browse for the best "video" — aka collectible — as the new collection features VHS-themed collectibles in collaboration with Blockbuster.
You'll also find booths representing a "donut shop", "bowling alley", Loungefly boutique, and Mondo gas station. There will also be giveaways, interactive elements, and more at Booth #5341.
And while Fundays may be sold out, Funko did reveal a little information about this year's event — namely, that 2700 tickets were available, and over 50,000 users were in the queue.