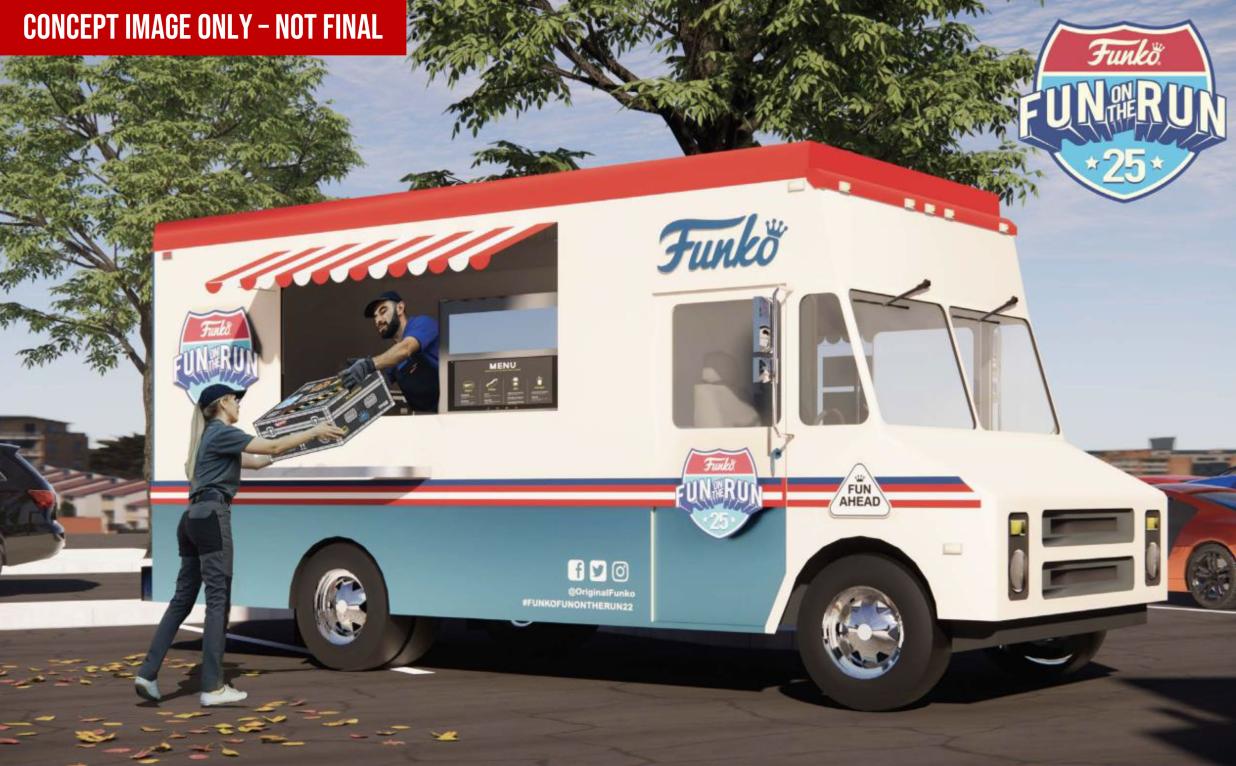 2023 is already shaping up to a big year — at least for Funko. The company will be celebrating its 25th anniversary with "Fun on the Run", a cross-country tour announced at their 2022 Press and Investors Event. Decider spoke with the company about their anniversary plans, which culminate at the final stop — San Diego Comic-Con 2023.
For Fun on the Run, Funko will be hitting the road in a Funko truck to 25 different locations, where they'll bring a "carnival-like experience" to fans, including a Box of Fun.
The "Box of Fun" is traditionally given out to attendees at the very popular Funko Fundays event at San Diego Comic-Con, the annual offsite celebrating all things Funatic. Dave Beré, Vice President of Brand & Marketing at Funko, confirmed that this would supplement the box at that event, rather than replace it.
"This isn't going to take the place of the box that we do around our Fundays event, that is very special for our fans. But as we look through the assortment of the types of product that we want, our fans engage with, they're going to be very different," Beré said in a release provided to Decider. "This one is going to be very focused on our 25th anniversary."
As previously announced, next year's Fundays event at San Diego Comic-Con will be moving to the Rady Shell, to accommodate even more fans — a fitting venue for the company's big anniversary.
How to Get Your Exclusives: There will be daily limited quantity allotments of the Box of Fun at the Visitors Center in Funkoville, which will not require a lottery win, and will be first come/first serve.
[UPDATE July 7]
Fun on the Run POP! WWE: Liv Morgan – Available now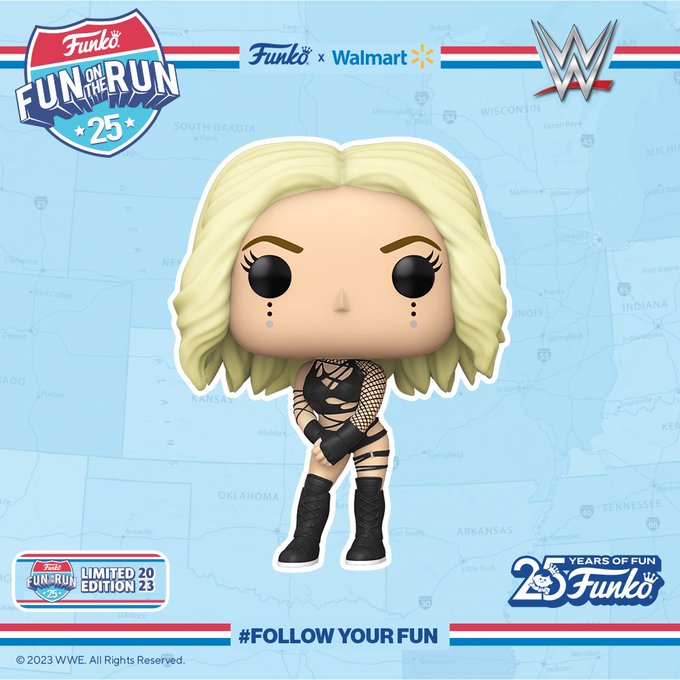 Limited Edition Bundle – MLB Stadium Mini Backback and Pop! – Jackie Robinson – $55 – Available now
Pop! VHS Covers – The Dude – $30 – Available now
Pop! Jumbo Bumblebee – $45 – Available now
Vinyl Soda Garfield (Beach) – $18 – Available now
With a 1:6 chance of the chase
Pop! Janis Joplin (Blacklight) – $15 – Available now
[UPDATE June 13]
Today, Funko showed off what appears to be the first exclusive for Fun on the Run — a Freddy Funko (as well as a black and white Chase) in their new Blockbuster Rewind line, which sees a new line packaged in Blockbuster-style VHS tapes.
According to Fast Company, who revealed the news, when the traveling tour ends at San Diego Comic-Con, the company will be releasing the first wave of "a dozen or so" figures on-site before they hit stores in the fall.