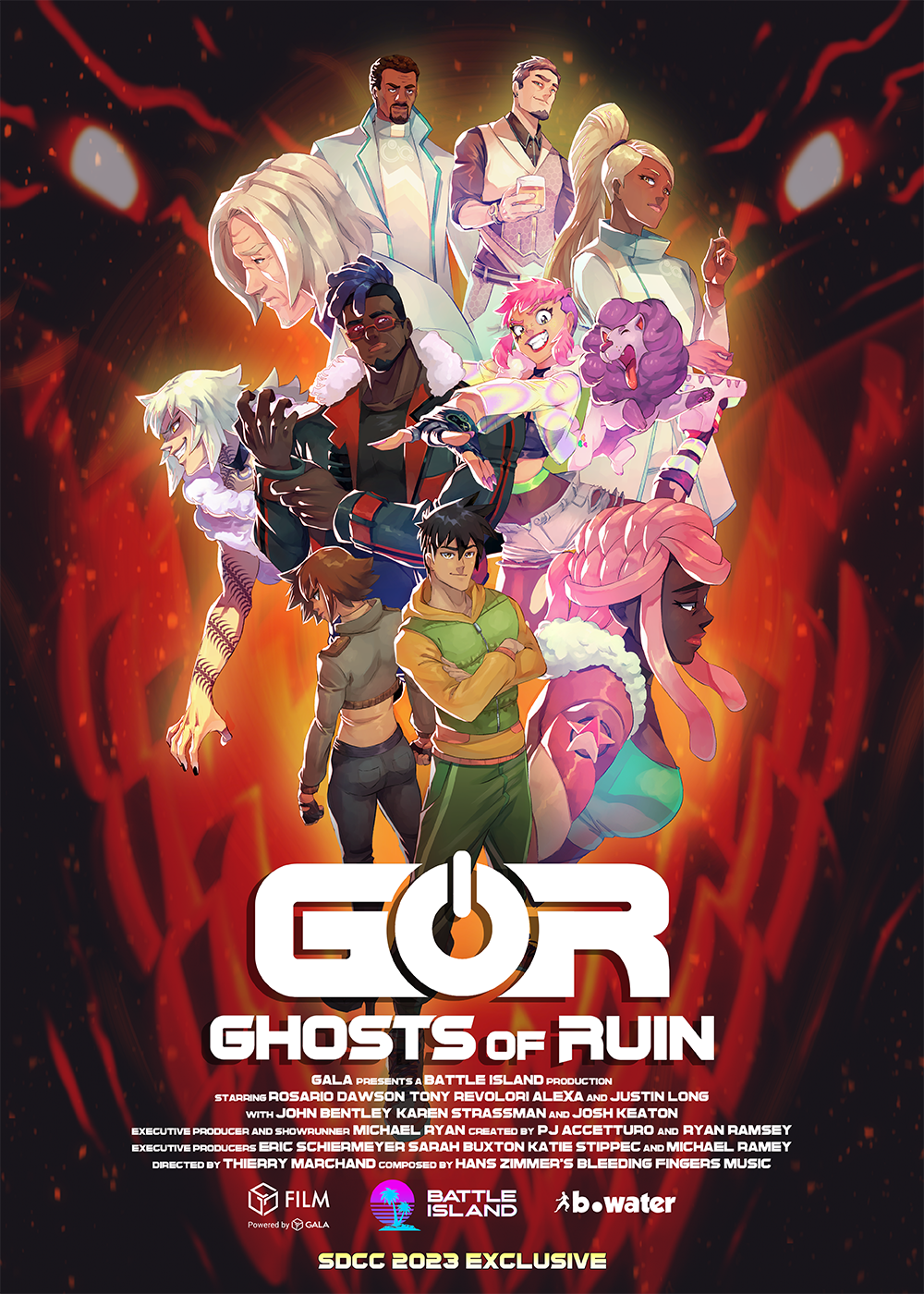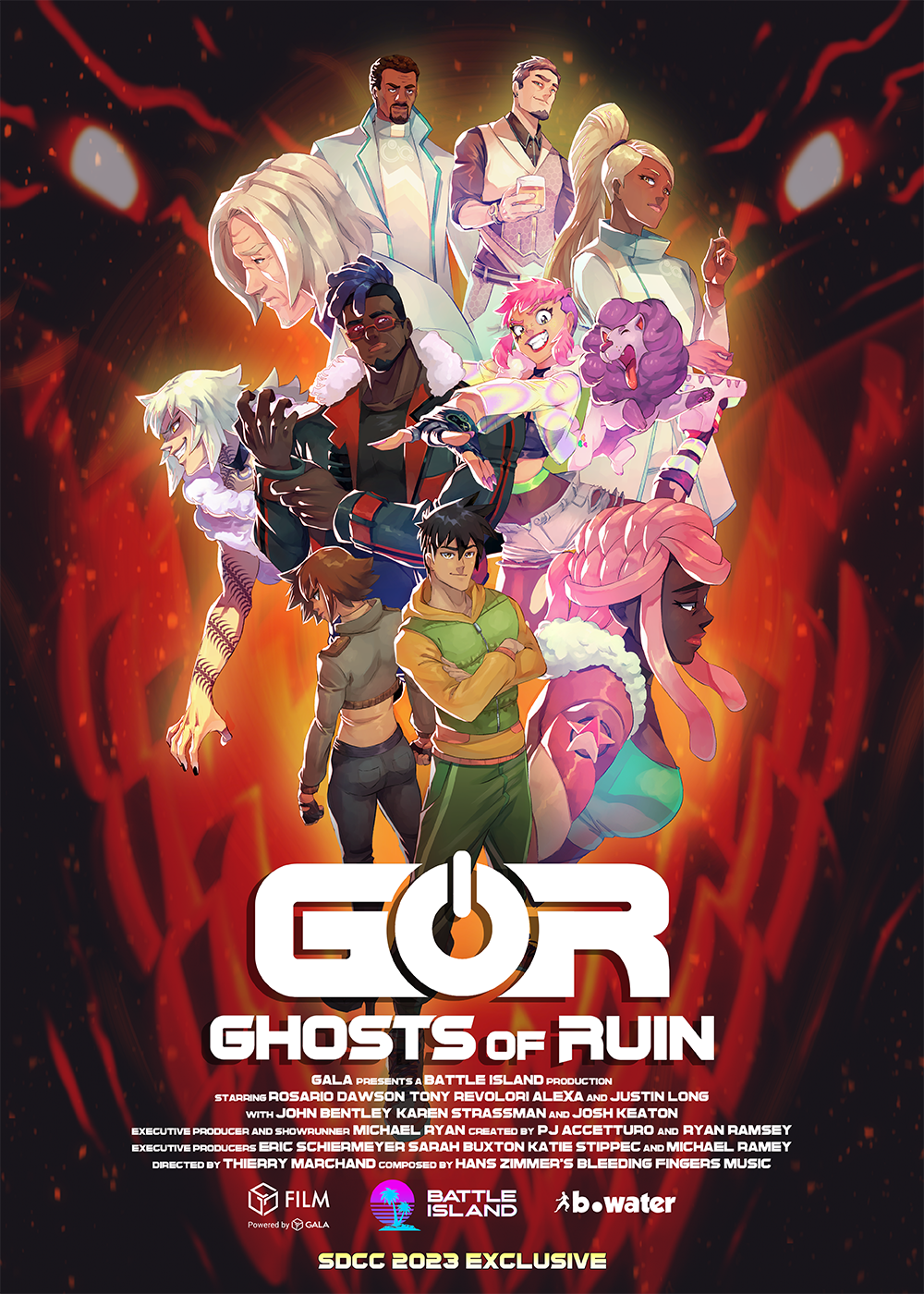 The upcoming animated series Ghosts of Ruin will be getting a prime spot on the San Diego Comic-Con 2023 programming schedule, with a Hall H panel set for Saturday, July 22 from 12:15pm-1:15pm.
The series is set in a dystopian future world where video games sync directly with the mind and are indistinguishable from reality. Cast members Tony Revolori (The Grand Budapest Hotel), K-Pop star AleXa, Josh Keaton (Spectacular Spider-Man), Karen Strassman (Sonic the Hedgehog series), and John Bentley (Alpha and Omega) will be on hand for the panel, alongside series creator and Battle Island CEO PJ Accetturo, showrunner and executive producer Michael Ryan, and Hans Zimmer's Bleeding Fingers Music composers Giovoni Rios, Hendric Beunk, and Russell Emanuel.
Fans will get to see never-before-seen footage.