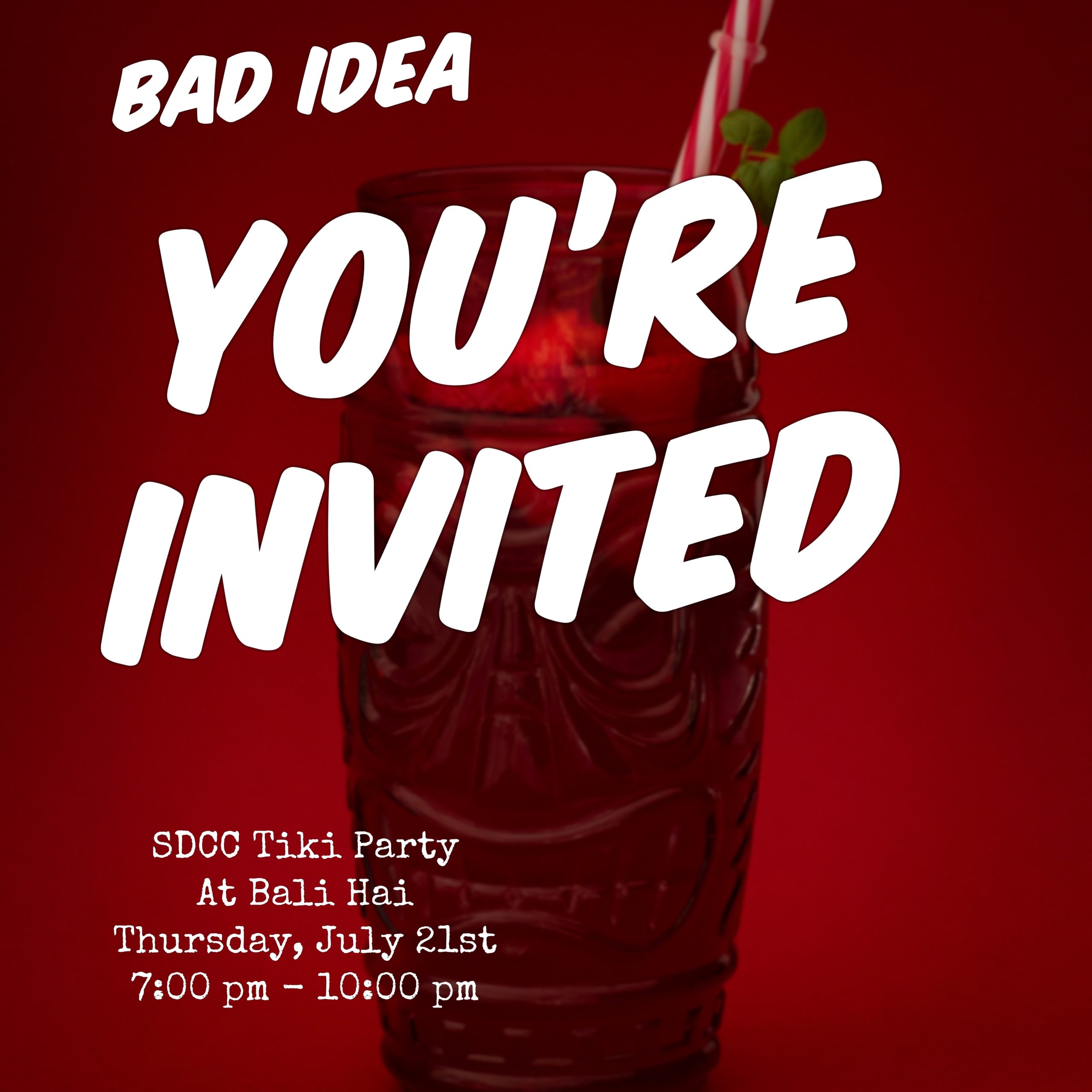 Bad Idea "First Customer Pin" Tiki Party
[UPDATED July 6]
This party will now be on Saturday, July 23.
Fans of Bad Idea Comics who are "First Customer Pin" holders are invited to show off their pins at an exclusive San Diego Comic-Con Tiki Party on Thursday, July 21 from 7pm PT – 10 pm PT at Bali Hai, 2230 Shelter Island Dr, San Diego.
You'll be able to enjoy beverages, light snacks and mingling with the staff and creators from Bad Idea, plus a few surprises.
Please note that you only need to have and wear your First Customer Pin, you will not have to redeem it to attend this event.
You may RSVP by sending an email to RSVPBADIDEA@gmail.com by July 18. To accommodate the high demand for this event, each guest must RSVP individually. RSVPs do not guarantee entry; they merely register your interest in attending.
Entrance is on a first come, first serve basis. Once attendance reaches capacity, entry will be limited to 'one in, one out'. Space is limited and entry will be strictly controlled.